Watch out, Elle "The Body" Macpherson: Elle France has given your famous nickname to another gorgeous model.
The French magazine features plus-size model Tara Lynn, who's wearing a lace tee, heels and not much else, on its February cover, and they've dubbed her in bold letters "The Body."
No disrespect to Elle M., but we're kind of loving it.
Check out the cover below, and if you speak French, you can understand more of the video interview below with Lynn than we can.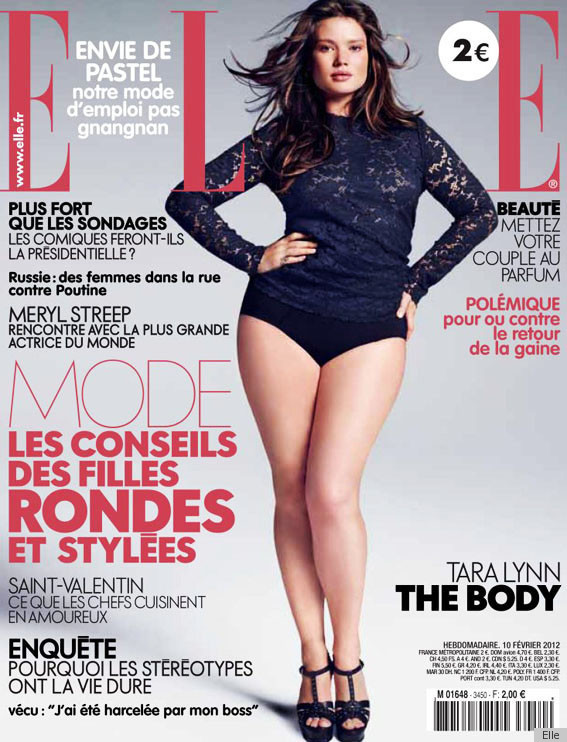 Related