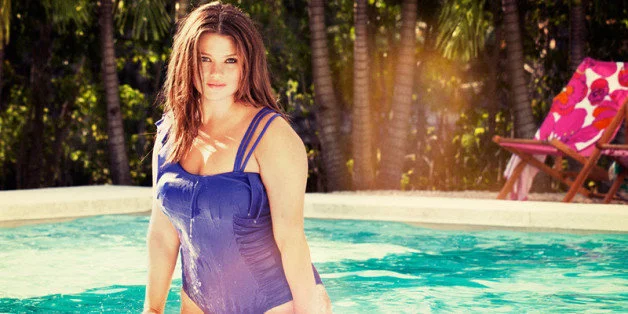 Time and again, we've seen designers persistently adhere to the stick-thin model ideal, despite efforts made by modeling advocacy groups, eating disorder organizations and even Vogue.
Many are left wondering just why the fashion industry is so committed to this standard, but after establishing herself as one of the most successful plus-size models in the biz, Tara Lynn can offer up some insight. As she graces this month's cover of Elle Spain, the stunner spoke to American Elle about the dilemma designers face... and she makes a surprising admission:
"I mean it's hard -- and I'm just going to make this confession -- it is hard to make clothes look great on big women. The more fat there is on a body, the more variation there is in the shape of that body. And so it makes perfect sense that people are using a standard, clothes-hanger skinny body for it. But in terms of the way we represent beauty: If we're going to be selling perfume or makeup, I think it's a great thing for [people] to see diversity in advertising and not have to feel like they need to fit a mold."
The real question is whether models like Lynn and Lawley will start being considered for gigs outside the plus-size realm just as readily as their straight-sized peers are. If what Lynn says is true -- "It is hard to make clothes look great on big women" -- that progress might be harder to come by.