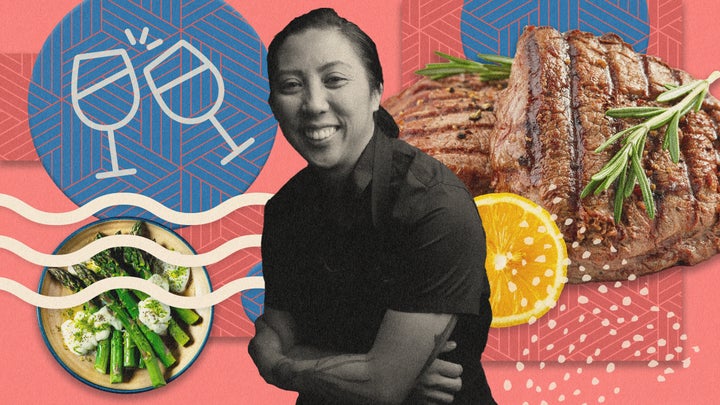 Tara Monsod grew up in Palmdale, outside Los Angeles, but spent a big part of her youth in the San Fernando Valley. In San Diego, she worked at Juniper and Ivy, and in 2020, the Filipina worked as a sous chef at Animae, a San Diego-based Filipino steakhouse. In 2021, she replaced renowned chef Nate Appleman as executive chef there. Since rising to her role, she's made it her mission to diversify the staff and bring fine-dining Filipino cuisine to the area. For this edition of Voices in Food, Monsod talked to Garin Pirnia about changing the culture of the restaurant, and, as a member of the LGBTQ community, how we need to talk to one another more.
Before me, you had two white guys doing Asian food [at Animae]. I respect both of them and their craft. Chef Nate was very knowledgeable with Asian food. But at the same time, it's very different when you have an Asian person making Asian food. And with any culture, when you start to create food that you grew up with, it hits differently, right?
Brian Malarkey is the owner of Animae. As time went on, him being the face of the restaurant kind of diminished. And then my face became more representative of Animae versus his. Some people who don't know me, they're like, "Oh, it's Brian Malarkey's restaurant." But he is very good at giving love to his chefs and saying, "It's not me. This is actually the executive chef."
I think because I've become more of the face, the diversity in the dining room and in the staffing has changed tremendously.
I think culture is probably the biggest thing that I've changed at the restaurant. Everybody's welcome [to work] in the restaurant — sex, gender, ethnicity, whatever. As long as you're a nice person and you work hard, you're welcome. And if you're not about that, then usually you naturally weed yourself out.
"I feel like people have a false sense of what a gay person is. But in the end, people are people. Sexual orientation is a social construct."
I'm very proud to be part of the LGBTQ community, but it also doesn't change who you are. You're a person, and your sexual orientation can't decide what you're capable of, [or make] you a bad person. There are people who aren't part of the LGBTQ community who are not good human beings. So the fact people are putting people into a category is very unfair, and not allowing people to be themselves is very unfair. It's not even [about] sexual orientation or even ethnicity. I don't mind labels. I'm just a person. But if [a label] represents a community and empowers a community, I'm all about it.
For you to tell me that I'm not allowed to get married when I want a simple right is ridiculous. People fight for those rights. It's a shame people work so hard to get ahead so that people can live their life freely, because we do live in the United States. I think it's a shame that we are, in a sense, going backward. A lot of people who [want to ban] talking about sexual orientation lack education, or maybe it's fear. It's like we're contagious or something. When you don't know something, then obviously you are afraid of it.
But as somebody with a platform, I'm very unapologetic about who I am. I didn't realize the effect I have on people just being the person that I am. Because luckily we live in California, where being judged as gay or lesbian is a little more minimal versus if I were to go to Kentucky, where my sexual orientation might be judged before my character or my skill set. I've always been a person open to have conversation about it versus an argument, because I feel like people have a false sense of what a gay person is. But in the end, people are people. Sexual orientation is a social construct.
In the end, I'm a chef who works hard to get to where they're at. Have I had obstacles being LGBTQ? Yes and no. But when you find a support system, you live your life and not let being gay be your sole identity. I check a lot of boxes, which I feel is why people kind of gravitate toward me. So whatever motivates you or inspires you, I'm here for it.
I am very proud to be brown. I'm very proud to have the beliefs in our culture. Every culture has certain things that are a part of them that holds you grounded. Those are the good parts of being brown or being gay or being Asian that are empowering, and I'm willing to have that common ground with other people so they feel represented.
Before You Go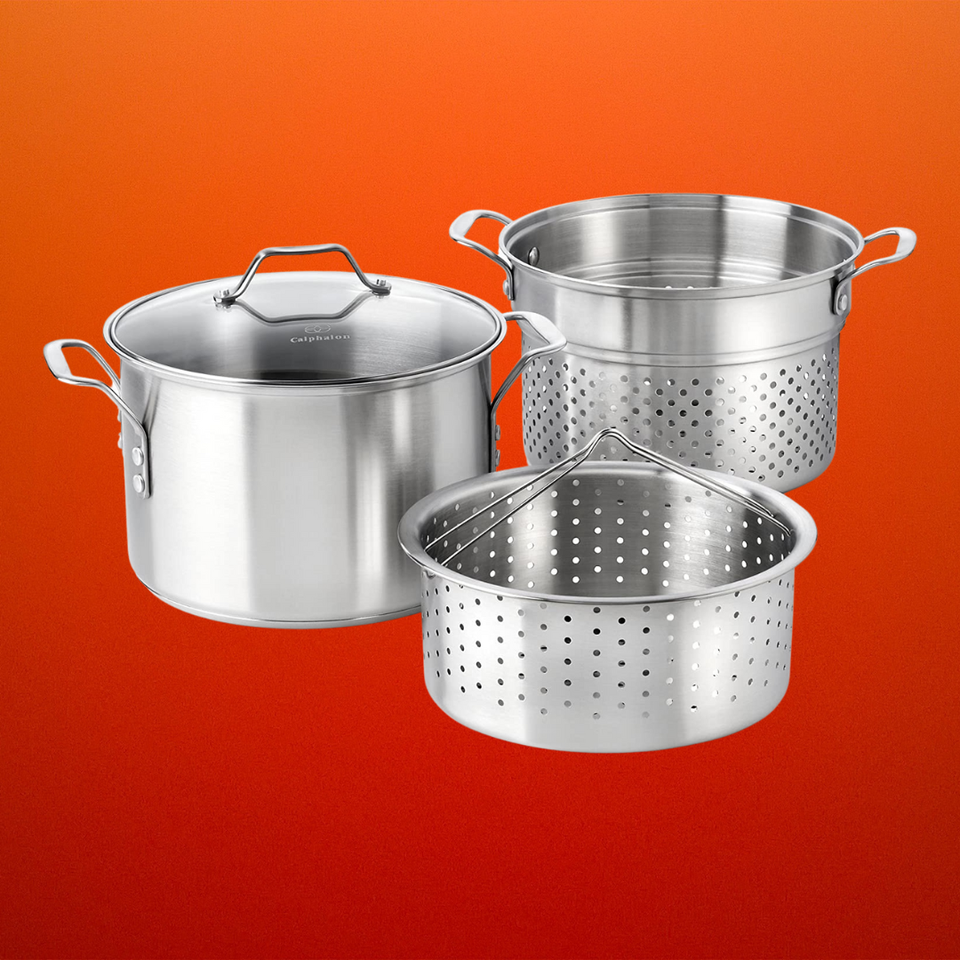 The Best Pasta Pots To Get Perfectly Cooked Noodles