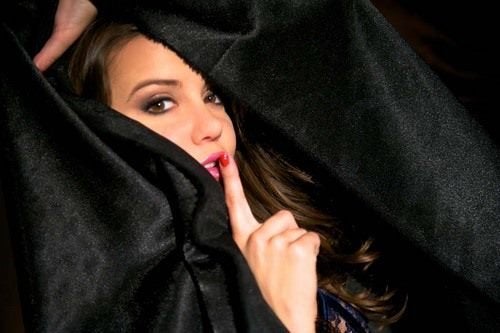 One Texas woman wants you to be able to fight poverty before you even put any clothes on.
When Tara Smith came home from volunteering with the Peace Corps, she hoped to continue empowering the women she had been working with in Cameroon, West Africa. So, the 26-year-old went on to co-found Cherie Amie, a fair trade lingerie company whose profits will be used to bring microloans to women in the region.
If the project proves to be successful, ladies will be able give both their partners and African women something to get excited about.
Since it is a Good Returns company, 100 percent of profits will go toward giving charitable organizations the chance to grant interest-free microloans to African women. Some money will also benefit Smith's other benevolent venture, Peace Tree Africa, a nonprofit that supports sustainable development projects in sub-Saharan Africa.
But Smith is just one of a number entrepreneurs using a fair-trade model to change the lives of struggling women.
"Once I started doing this, it was like this is not going to be anything that's ever going to make me rich, and I can't take money," he told Potomac Patch. "I don't want to be 65-70 years old…and look back a say that I didn't do anything worth while in my life."
As for Smith, who has raised $2,825 so far, she sees her business endeavor as a way to pay it forward.
Feeling inspired? Find out how you can donate to the Cherie Amie campaign here.
Popular in the Community