Actress and Imitation of Christ designer Tara Subkoff wrote an essay for the May issue of Harper's Bazaar on her battle with a benign golf-ball-size brain tumor. She also discussed her plans to resurrect her clothing line and her upcoming film appearances.
Read the whole story here.
"I was besieged by paralyzing headaches. My long-time doctor in Los Angeles, whom I had been going to since I was a teenage actress living in California, was concerned I had TMJ. That made sense because my mom has that. But when the headaches got more painful and I was losing hearing in one ear and getting severe bouts of dizziness, I remember thinking that diagnosis didn't sound quite right....I told my doctor I wanted an MRI. He made me feel like a neurotic New Yorker--a Woody Allen character. He rationalized that I should be spending my creative energy and imagination on my work, not my health. I trusted him, and I didn't get a second opinion."
Subkoff finally paid for an MRI herself and the tumor was discovered. But she didn't have health insurance because as she focused on fashion design and lived in New York, her Screen Actors Guild insurance lapsed. An actor friend of hers made calls on her behalf and she landed a few film roles--including one in the film Abandoned with the late Brittany Murphy (who Subkoff calls "a good friend." Subkoff eventually got enough work that her SAG insurance kicked in again--but not until September so she had to learn to live with her tumor until then.
So for the next three months Subkoff treated herself with silent meditation with monks at a retreat in upstate New York, acupuncture, and herbs. When she needed surgery sooner than expected, friends attempted to raise charity money for her, but that became its own battle. She finally had her surgery on September 10, 2009, which was a success but she lost the balance nerve and full hearing on her right side and is still receiving physical therapy to adjust to these losses.
"I'm really happy right now. I'm living in L.A. in a tiny bungalow with a big garden fillled with lavender flowers and two rescued puppies a friend found abandoned and gave me. I've named them Franny and Seymour, and they've helped me heal and forced me to get outside every day and see the sunshine. It feels super California, like Goldie Hawn in the '60s."
On the future of Imitation of Christ:
"I've decided to bring back IOC in its most basic incarnation: easy-to-wear staples with an edge. I'm calling this line just 'Imitation.' I'm inspired by Coco Chanel and her use of jersey. I'd like to do that with Imitation."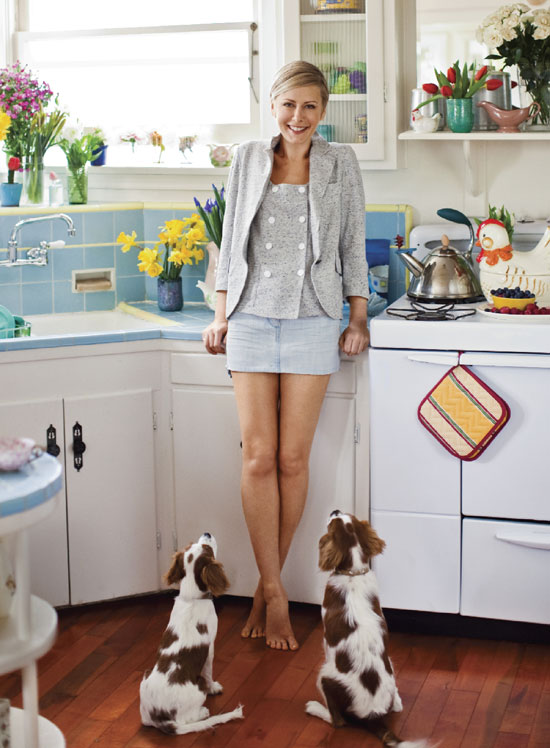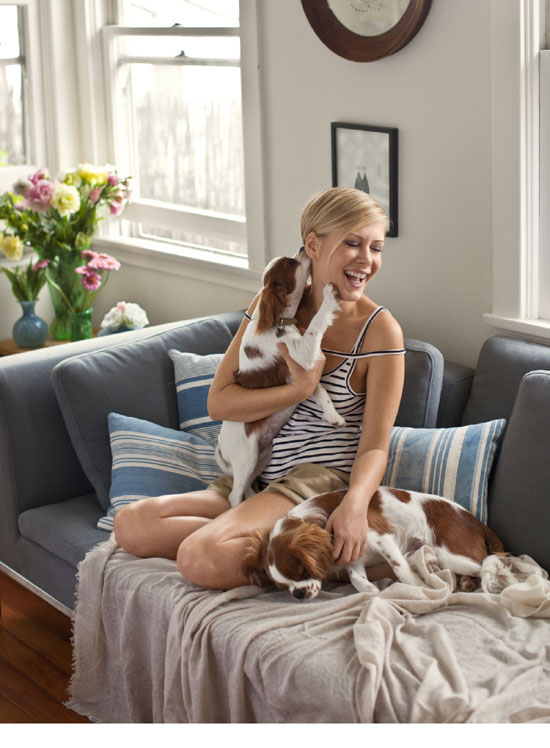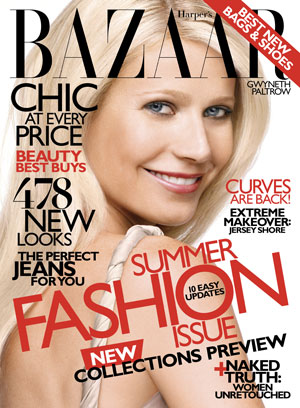 Related