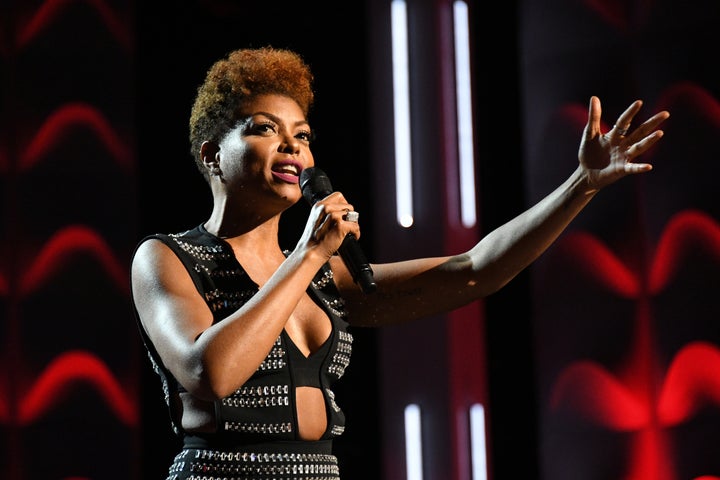 A week after hosting the 2017 Black Girls Rock, which filmed on Aug. 5 and aired Tuesday, Henson spoke to HuffPost for her #OwnIt campaign with Special K to encourage food choice confidence among women.
After a health scare in which doctors discovered a hole in her stomach, Henson said she partnered with the brand to not only raise health awareness among women, but also to encourage them not to stress over their food choices as much. (Ninety percent of women spend 61 minutes a day second-guessing their food choices, according to a new survey by Special K.)
The actress condemned the boxes society tries to place women in, and said that it's about time the world recognizes a wide range of beauty.
"It's so much pressure put on us about how we look, about our body; we're forced to compare ourselves with other women. Why?" she asked. "We're not meant to look alike. Everybody's not supposed to be as skinny as a pole. Let's celebrate how we all look."
Henson said the harsh judgment is even worse when it comes to black women. Though they're still constantly pitted against Eurocentric standards of beauty, Henson said she's thrilled at black women's efforts to change the world's perspective and realize "the sky's not the limit, it's only the view," as she noted at Black Girls Rock.
She also opened up about embracing her natural hair. Though she's been natural since she starred in 2001′s "Baby Boy," Henson told HuffPost that she was recently inspired by her friend Tamara Bass to rock her fro more often.
"I've been natural for years, but I would press and do, I would lean more toward straightening my hair," she said, noting that her hair was heat damaged. "I just decided to cut it all off and start from scratch and that's what I did. So now I'm in the phase of letting it grow and I just wanna see."
Henson acknowledged how complicated black women's relationship with their hair can be, especially given the stigmas placed on black hair. But she said it's important for black women to love their natural hair, even if they want to wear wigs and weave most of the time.
"We have shame when it comes to our hair. What we've been told, 'Your hair is nappy.' It's not nappy, it's curly. That's a curl, that's a coil. That's energy leading up," she said. "And I was like, we need to convey that message because I see a lot of girls, natural, is it for fashion or do you really understand what that is? It is a crown that God gave you. Our hair defies gravity without any products. Do you know how powerful that is? That's powerful."
Learn more about Henson's partnership with Special K here.
Before You Go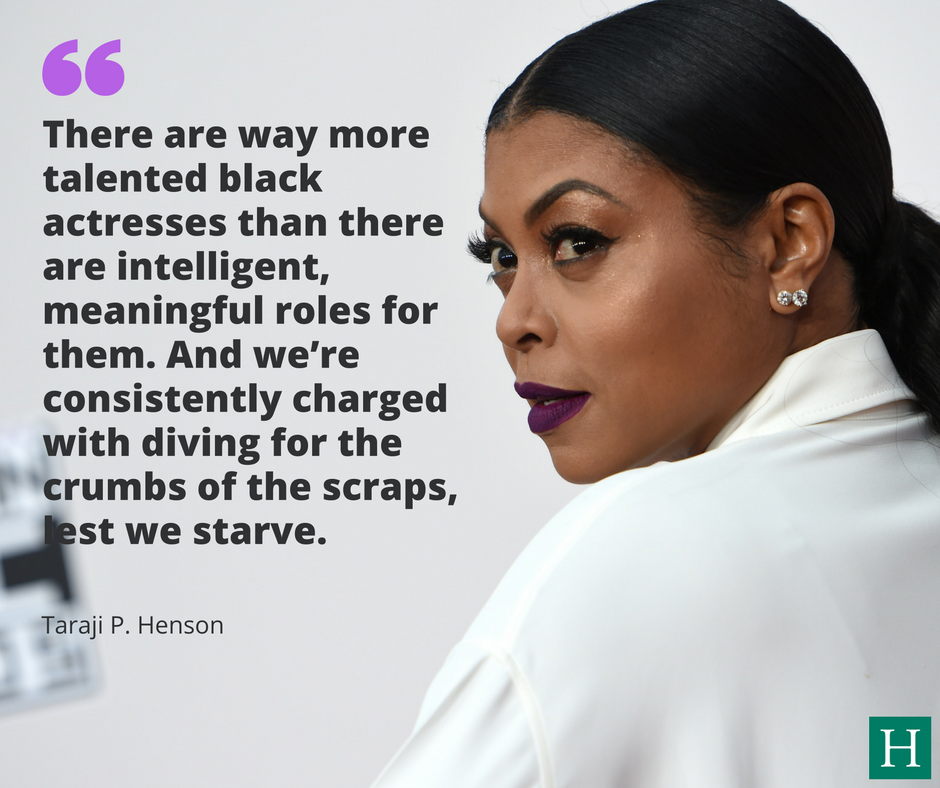 Let's All Revel In Taraji P. Henson's Most Iconic Quotes
Popular in the Community