New images from the Hubble Telescope are always cause for excitement, and today's massive shot of the Tarantula Nebula is no exception. The nebula, located 170,000 light-years away from Earth, looks clear and brilliant in the new shot on NASA's Hubble program website.
According to NASA, the Tarantula Nebula is "the brightest... [and] most active star-forming region known in our group of galaxies, containing numerous clouds of dust and gas and two bright star clusters." NASA also gives an evocative description of the image, noting "wispy blue and aqua clouds, shot through with dark filaments and cut with blazing stars."
SCROLL DOWN FOR MASSIVE IMAGE
This image was submitted to Hubble's Hidden Treasure Image Processing Competition, a crowdsourced effort to find spectacular images within Hubble's archive. Credit for the discovery goes to contestant Judy Schmidt.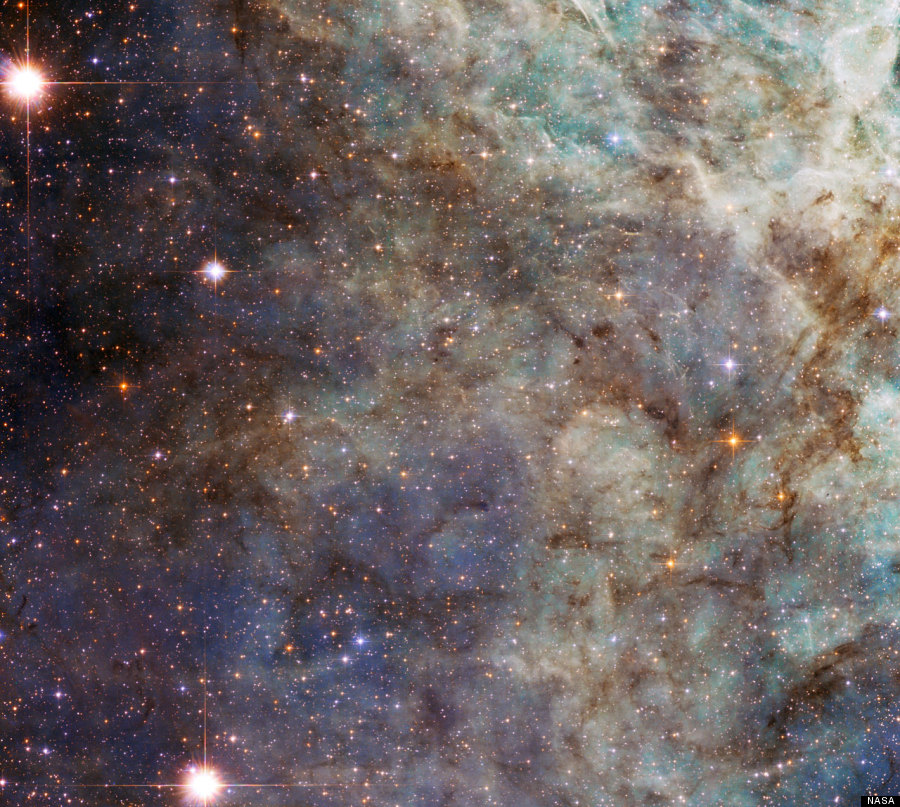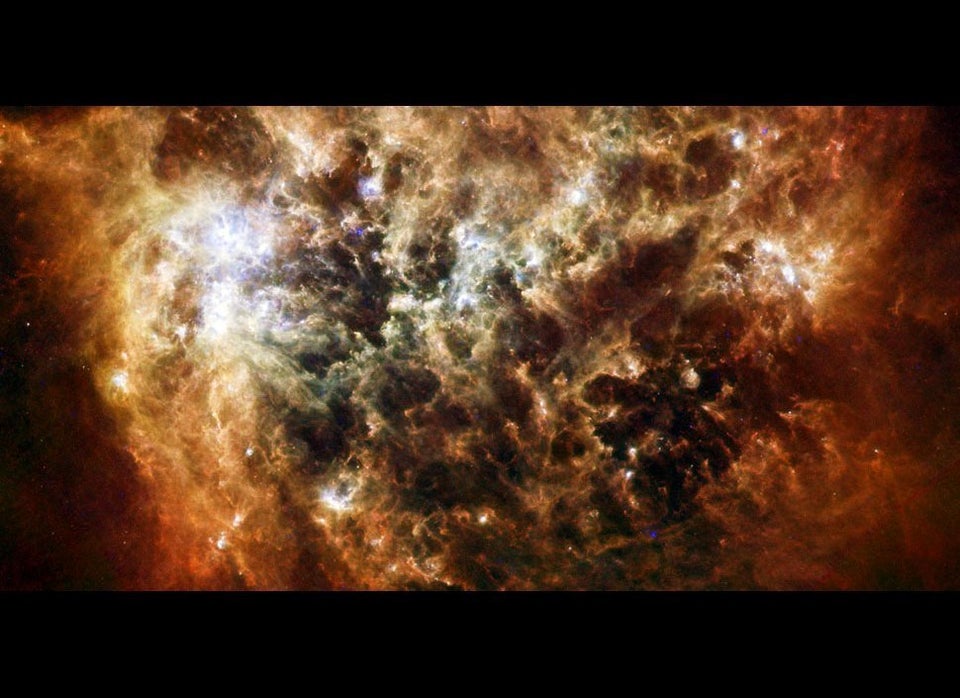 59 Incredible Space Photos