Eight years since a blockade was imposed on the Gaza Strip, hospitals in the Palestinian territory have faced shortages of basic medical supplies and international donors have not followed through on their pledges to help -- so a 34-year-old doctor is devising a solution from within.
Loubani is confident the device, which he developed using $10,000 of his own money, will stand up to peer review based on its performance in those tests.
"This stethoscope is as good as any stethoscope out there in the world and we have the data to prove it," Loubani said last month during a presentation at the Chaos Communications Camp in Zehdenick, Germany, according to The Register.
This is the first of what Loubani hopes will be a series of inventions that will help address the shortage of supplies in Gaza. According to a Wired feature, he also plans to create equipment ranging from ear-inspecting devices to an electrocardiogram.
He intends to make the plans to build the equipment completely open source, too, through his Glia Project. For example, his plans for the stethoscope are already available on the project's website, which means anyone with access to a 3-D printer can create their own.
The goal, Loubani explained to the AP this week, is to "produce these devices locally so they meet local need and so that they are not dependent of the political winds of the Israelis and of the donor community."
Meanwhile, Loubani is slowly rolling out the new device to increasing numbers of doctors in Gaza, many of whom were not previously using stethoscopes and were, instead, pressing their ears against patients' chests in an effort to hear their heartbeat.
As reported by Al-Monitor, a news site focused on the Middle East, one-third of patients in Gaza are currently at risk of not getting the care they need as more than 150 different types of medicine and 340 different medical items are in short supply.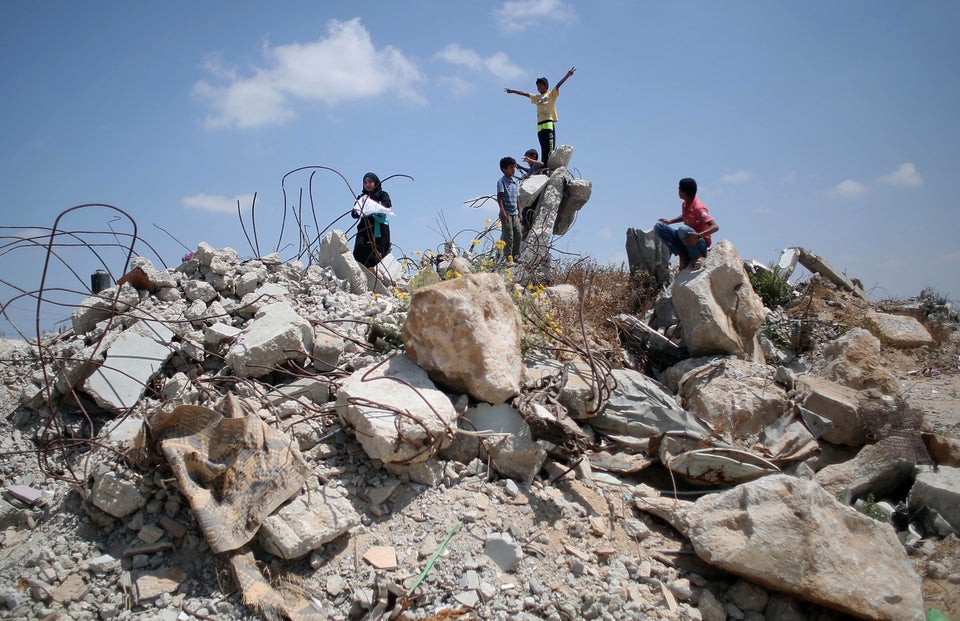 Gaza War Anniversary Photos
Related