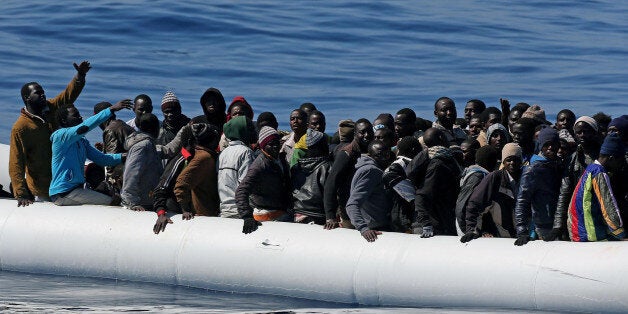 Ten years ago, Tareke Brhane arrived on the shores of Italy after a perilous journey from his homeland across the Mediterranean. Now, he's on a mission to help others who are facing the same hardship and danger, at a time when thousands of migrants are dying on the route he once took.
In a petition on Change.org, Brhane is calling on the European Union to do more to save the lives of migrants who are attempting the dangerous passage to Europe.
"I know, I could easily be one of them," writes Brhane. "I fled from Eritrea when I was 17, escaping the military, war and a fierce dictatorship."
Since then, Brhane has worked at various aid organizations to champion the rights of migrants and offer humanitarian aid. As president of a nonprofit activist group called the October 3 Committee, he has received awards for his work and chaired a meeting with Pope Francis.
As many as 1,600 people have drowned this year alone crossing from North Africa to Europe. On the worst single day of the crisis, this past Sunday, as many as 800 people were killed as their boat capsized off the Libyan coast.
Brhane's is calling on European leaders to urgently put a search and rescue mission in place.
In the fall of last year, the Italian coast guard announced an end to Mare Nostrum, its search and rescue operation in the Mediterranean. Instead, Europe launched a mission spearheaded by its border agency, Frontex. Operation Triton deals primarily with border control and had one-third of the monthly budget of Mare Nostrum and even less manpower. European leaders met on Thursday to discuss the possibility of doubling their spending on saving lives, but there's worries that it isn't enough.
Rights groups and activists like Brhane want to make sure that there are real solutions to the crisis, saying that lives are at stake. Already currently at over 330,000 signatures, his petition has garnered huge support.
Calling all HuffPost superfans!
Sign up for membership to become a founding member and help shape HuffPost's next chapter