 Target employees working Black Friday shifts may have to report to work earlier than ever.
This year there are new petitions on Change.org with similar messages.
Dear Gregg W. Steinhafel,

Return to Friday morning opening

I'm not complaining about being a minimum wage worker. Target, as a company, does some good and maintains a commitment to charity. Thanksgiving, though, is one of the three days retail workers get off a year, a day most spend with family. The issue is not black Friday, though it's not exactly this country's shining moment. Every year the opening time gets pushed up more and more. Midnight last year was pushing it. How can you expect workers to spend time with family and then stay up all night. It's inhumane and inconsiderate. You are most likely tucked away in bed while workers are in the stores pushing back a rabid crowd of shoppers trying to get an iPod. A 9pm opening disgusts me and symbolizes everything that is wrong with this country. Give Thanksgiving back to families. The world won't end if people have wait 7 more hours to buy useless junk that will be outdated in a year anyway.
Target told Reuters that, "anecdotally," many of its employees get excited about working Black Friday. And Kathee Tesija, executive vice president of merchandising, for Target, told CNN Money that customers want the shift.
"We heard from our guests that they look forward to kicking off their holiday shopping with deal-hunting on Thanksgiving night," Tesija said. "Opening at 9 p.m. gives Target's Black Friday guests a more convenient way to create an after-dinner shopping event that the entire family can enjoy."
On Change.org, there are currently at least 20 petitions asking Target and other retailers to push back Black Friday openings and let employees enjoy the holiday at home with friends and family, Consumerist notes.
My brother has worked at Target for years. To my family, Thanksgiving would not be complete without him. After opening on midnight on Thanksgiving last year, many retailers are opening even earlier this year. Walmart announced that they will open at 8pm on Thanksgiving this year. I'm worried that Target will join too and my brother will miss our traditional Thanksgiving dinner (especially if he has to work a double shift). It's not just my family either -- think about the mothers that will not able to serve dinner for their loved ones or kiss their children good night on such a special night.

Don't let Target take away Thanksgiving! Will you join me in asking Target to do the right thing for families like mine and stay closed on Thanksgiving?
What do you think of early Black Friday start times? Leave your thoughts in the comments section below.
Related
Before You Go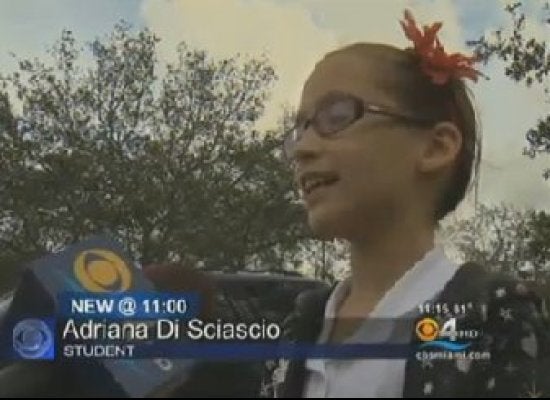 Nightmares That Involve Walmart
Popular in the Community