The gun, loaded with live ammunition, was found sitting atop a superhero Playskool toy box at a Myrtle Beach store last Friday, WMBF News reported Thursday morning.
"We take these matters very seriously and we are partnering with local law enforcement on this incident," Molly Snyder, a Target spokeswoman, said in a statement to The Huffington Post. "Because this matter is under investigation, we are unable to share additional information."
On Wednesday, the gun-control group Moms Demand Action for Gun Sense in America kicked off a national campaign calling on Target to prohibit the open carry of guns in its stores.
The petition has dragged Target into a bitter fight between Moms Demand Action and a collection of open carry advocates in Texas, who were photographed toting assault rifles through a Dallas-area Target in March.
Videos and photos of affiliated open carry groups hauling their firearms into Chipotle, Chili's and Sonic prompted the restaurant chains to announce no-gun policies last month. Under intense criticism, C.J. Grisham, president of the group Open Carry Texas, has since backed down, asking members of his group to stop bringing their rifles into businesses.
"Assault rifles and guns don't belong in the baby aisle, they don't belong in the toy aisle -- and they don't belong in any aisle of stores that American moms frequent like Target," Shannon Watts, the founder of Moms Demand Action, said in a statement on Thursday. "It's time for Target, a store that American moms flock to, to follow the lead of Chipotle and Starbucks and prohibit the open carry of firearms."
For his part, Grisham, in a statement to HuffPost, suggested that "despicable" gun-control activists planted the gun.
"Target is currently in the crosshairs of gun control extremists who will stoop to [no] level too low to effectuate their agenda," he wrote in an email. "Our children are our most precious commodity and intentionally putting them in any kind of danger to exploit a personal agenda is deranged, sick and twisted."
UPDATE: 1:45 p.m. -- A spokeswoman for Moms Demand Action responded to Grisham's allegation with this statement: "The insinuation that an organization devoted to the prevention of gun violence would plant a loaded gun in the toy aisle of Target is utterly ridiculous. Moms Demand Action is solely focused on the safety and security of our families and communities. Only one organization has a history of bringing loaded guns into Target -- it's not us."

Related
Before You Go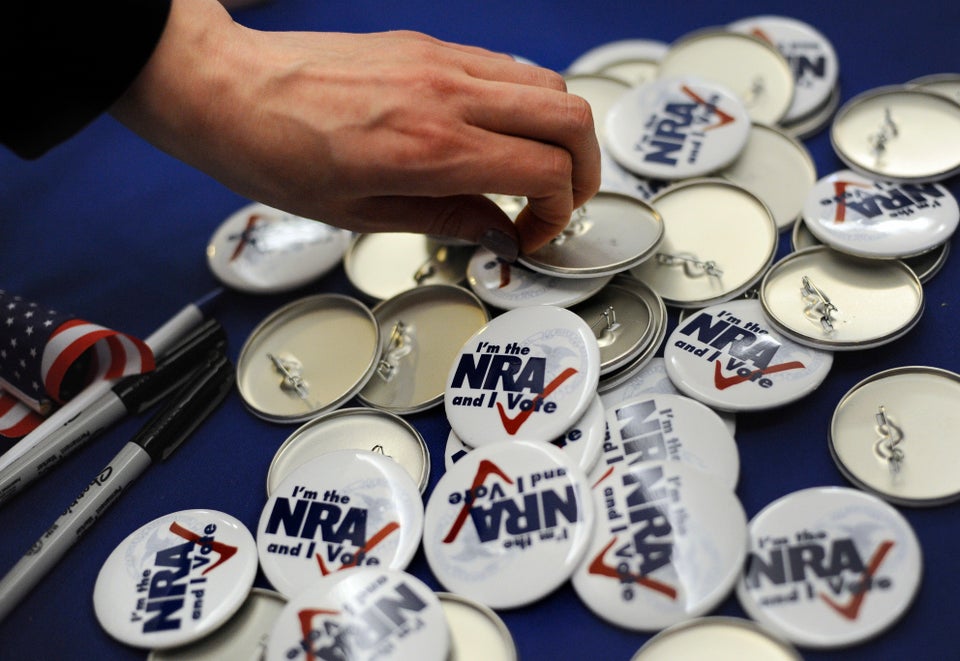 15 Things The Gun Industry Wouldn't Admit
Popular in the Community