Target executives are betting on young Hispanic adults to help shore up the company's future.
Luring more Hispanic shoppers could be profitable for Target. The group accounted for more than 60 percent of U.S. population growth between 2000 and 2015, during which time its purchasing power grew 207 percent, according to market research firm IRIWorldwide. That figure is expected to reach $1.5 trillion this year. The group is seen as particularly lucrative because 70 percent of Hispanics in the U.S. are under age 40 and therefore have a long life of spending ahead of them.
"As we stand here today and as we go forward into the future, our guest is going to increasingly be a Hispanic shopper," Target CEO Brian Cornell said in a presentation to financial analysts earlier this week. "And we want to make sure we are taking that Hispanic consumer and converting them into future Target guests. So they play a very important role."
To that end, the company is redefining its definition of a "core guest," aiming at a more diverse segment of the population and focusing particularly on young Latinos.
This was Target's original core guest, according to the presentation earlier this week: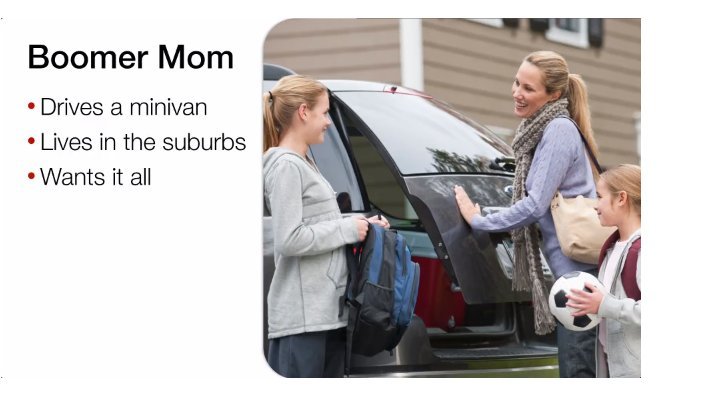 And this is how Target is widening the definition: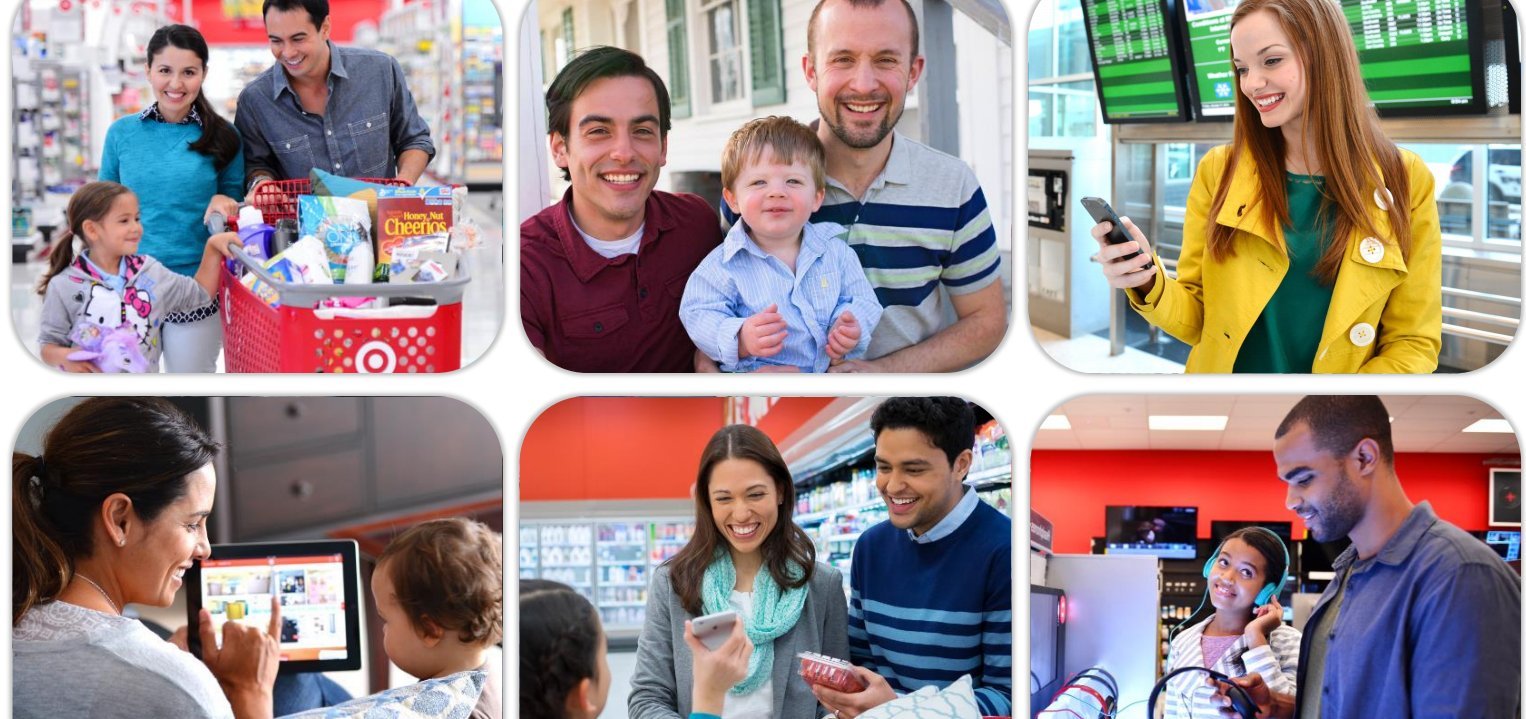 The retailer recently launched a clothing and accessories line in partnership with Univision host Rodner Figueroa that offers bright prints and is geared toward the Latina shopper. Target executives also said that Hispanic millennial moms are the "creative muse" for its revamped baby campaign, a key element of the retailer's broader turnaround.
One of the company's biggest initiatives to court Hispanic shoppers starts on Sunday: a series of Spanish-language ads highlighting phrases that don't have an English equivalent. It's Target's first-ever advertising campaign focused solely on Latinos:
"They're unique to our Hispanic guests," said Luz Varela, a Target spokeswoman. "By acknowledging that there are these feelings, these sentiments that they experience, we're helping these guests see Target in a new light."
The advertising campaign and the overall focus on Hispanic shoppers represent an effort to "continue to position our brand in a way that is relevant to the mainstream," given that "the nation's population continues to change," Varela said. By 2060, Hispanics will constitute the second largest racial or ethnic group in the U.S., at 31 percent, according to the Pew Research Center.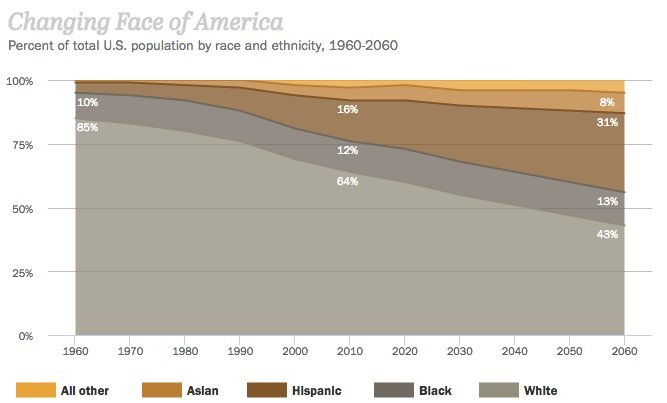 America's changing demographics, via the Pew Research Center.
But it's not just their explosive population growth that make Hispanic shoppers a boon for retailers. It's their habits too, said Juan Carlos Davila, senior vice president of the multicultural center of excellence at market research firm Nielsen. Latinos often have larger households and tend to cook more at home, so they're more likely to buy items like grains, cooking oil and fresh vegetables. They're also major buyers of beauty, baby and kids' products.
"They're driving a lot of categories that are declining with non-Hispanics," Davila said.
Major brands have been hip to this fact for some time. Beauty companies like CoverGirl feature specific product lines and ads geared toward the Hispanic market with celebrities like Sofia Vergara. Colgate in the U.S. has been increasingly hawking its Fabuloso cleaner brand, which is already popular in Mexico. Target has already made efforts to reach the Hispanic market with bilingual signs and by sponsoring Colombian racing driver Juan Pablo Montoya for a period.
The leader in this area is Walmart, according to Ricky Echegaray, a partner at ad agency PM3 and an expert on marketing to Latino shoppers. In 2009, Walmart opened a number of Latino-focused grocery stores called Supermercado de Walmart in areas like Phoenix and Houston.
"Walmart has been doing an amazing job compared to any other retailer," Echegaray said.
But Target may be catching up. The new spots are "very, very well done," said Echegaray, and the nods to a well-known Spanish lullaby, a tablet and big family gatherings are clearly focused on U.S.-born Hispanics.
U.S.-born Hispanics want "to hold on to their traditions," even as they share many interests with the larger American population, said Staci Covkin, a principal in the consumer and shopping marketing group at IRIWorldwide. And this slice of the demographic is where the biggest growth is coming from.
"People try to bucket Hispanics, and you can't do that," Covkin said, noting the companies that are best at luring Hispanic shoppers are those that tailor their marketing to different groups within the demographic. The "bicultural, bilingual group," for example, tends to be more digitally savvy, is willing to try new things, and appreciates bilingual signage and marketing.
Target's campaign fits this bill with its SinTraducción hashtag and an English voiceover at the end of the otherwise Spanish-only spots.
"It's important that both manufacturers and retailers go out of their way to market to this group," Covkin said. "Every study we do is either on Hispanics or millennials. They're the ones driving growth."
Popular in the Community