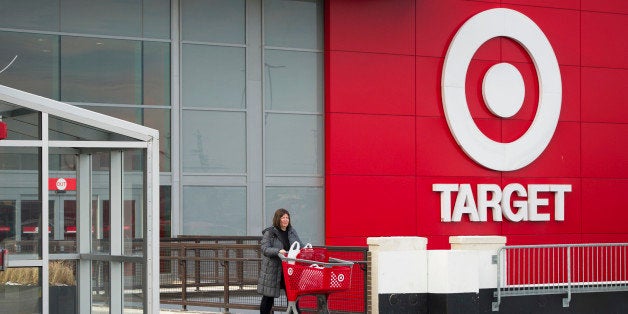 Target is laying off 1,700 workers, the company announced Tuesday.
The layoffs, which are largely confined to the company's corporate headquarters in Minneapolis, come as the retail giant pursues a broad turnaround plan. Target will incur about $100 million in severance costs, according to a regulatory filing. Each former employee will receive more than 15 weeks of severance pay, plus other benefits like access to free executive education classes and career outplacement help. Target will also cover the employer portion of their benefits for six months.
"Today is a very difficult day for the Target team, but we believe these are the right decisions for the company," a Target spokeswoman said in a statement.
Once a favorite of middle-class shoppers looking for chic items on the cheap, Target has struggled in recent years after a massive credit card hack broke shoppers' trust and a botched expansion into Canada cost the retailer billions.
The retailer has also suffered from changing preferences that hurt big box stores more broadly. Shoppers are increasingly opting to order clothes and shoes online or grab toothpaste and toilet paper at a drugstore chain or dollar store instead of driving out to the suburbs.
Companies like Walmart and TJX Companies made headlines last month by taking an alternative approach to boosting sales: raising wages. Brian Cornell, who took the reins at Target last year, is embarking on a different kind of revamp of the company. His strategy includes efforts to beef up the chain's digital presence and a renewed focus on the categories that once set Target apart, such as style, home and beauty.
Tuesday's major reorganization of the company is indicative of those priorities. While the chain closed another 1,400 open positions, Target is continuing to invest in areas like digital and data and analytics, according to the statement.
"I'm absolutely convinced that when we come back together three years from now, we will be a different company," Cornell said in a presentation to financial analysts earlier this month. "We'll be a leader in the digital and mobile commerce space. We'll also be much more nimble, we'll be much more agile, and we'll be an even more guest-focused company than we are today."