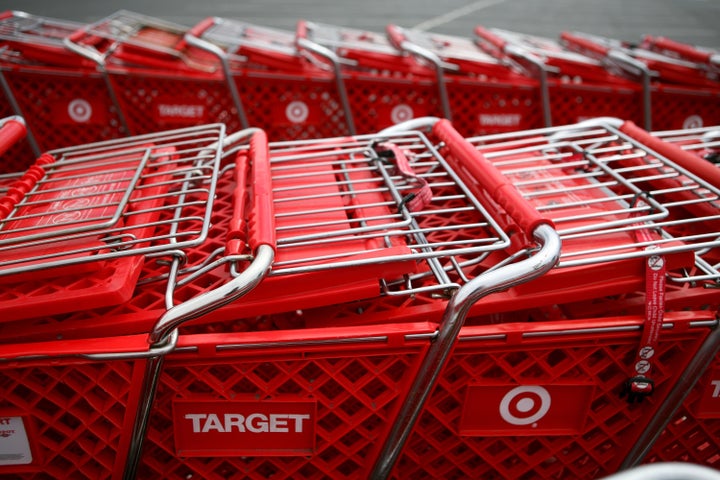 An 8-year veteran of Target stores has accused the retailer of firing him for working through his lunch break against company policy.
In a lawsuit filed in federal court, Jason Kellner, a former manager at the company's Oxford, Ala., store, claims he was let go after supervisors caught him "performing work activities" without being clocked in.
Kellner claims the firing was retaliation for complaints he'd made in the past about Target's break policy, and his lawsuit sheds some light on the scheduling practices that helped spur a high-profile unionization drive among Target workers.
Kellner, who was paid on an hourly basis, says he was routinely denied an uninterrupted break at Target, often having to leave his lunch to handle any number of problems at the store: Customer complaints, cash register issues, shoplifting incidents, etc. Whenever he asked to be recouped for the time he worked while on break, he was told by supervisors that Target "couldn't pay overtime," and that he should just try to take another break later in his shift, according to the lawsuit.
But Kellner claims that he couldn't find another manager to cover for him, and that he often wound up working more than 40 hours per week without getting overtime pay. He also says he would have to close the store down off the clock at the end of the day.
According to the suit, Target has a policy against employees working while off the clock, yet the time clock at the store prevents workers from clocking back in after a break of less than 30 minutes, a practice common in retail. The result, Kellner claims, is that employees sometimes end up having to work without pay.
Asked about the allegations, a company spokeswoman told HuffPost in an email that "Target is committed to following all state and federal laws. However, as this is pending litigation, we don't have any further information to share at this time."
A lawyer for Kellner could not be reached.
Kellner says his firing came after he and other hourly managers complained to their superiors that there were no salaried managers to cover for them when they ate. Kellner also had a meeting with an "investigative manager" from another store to discuss the break issue. He says he was fired two weeks later.
Kellner "was told he was being fired for working after he had clocked out for a meal period," according to the suit. Considering Kellner had apparently already complained about having to work through his break, the lawsuit notes that the stated reason for his firing was "ironic."
After several employees made a much-watched bid to unionize earlier this year, workers at a Target store on Long Island voted against joining the United Food and Commercial Workers back in June. It was the first union election the company had dealt with in two decades, and it brought some rare negative attention to a company generally beloved by its customers.
At the time, many workers told HuffPost that their schedules change frequently and they have a hard time hanging onto their hours in the face of newer, lower paid colleagues. They also said their pay has not kept pace with their increasing workload, even though company profits have grown over the previous two years, according to Target's 2010 annual report.
According to his lawsuit, Kellner had a different schedule to adjust to for each week of the month, his shift switching between mornings and evenings and his days off constantly changing. None of the schedules cited in the lawsuit offered two consecutive days off.
Kellner earned $20.37 an hour at the time of his firing, and he's asking to be reinstated and paid for the overtime he claims he's worked.