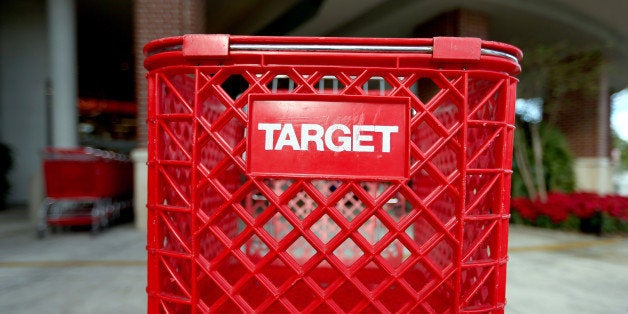 Following a string of strikes and protests held by low-wage workers in Minneapolis-St. Paul, the Minnesota-based retailer Target has agreed to insert language into its vendor contracts urging high labor standards at the firms that clean the company's stores in the area.
According to a draft of the agreement shared with HuffPost, Target will stipulate that the cleaning companies it works with cannot interfere with workers' organizing rights, must follow wage-and-hour laws and must establish worker safety committees.
Significantly, the draft agreement would also compel the subcontractors to bargain with a labor union seeking to represent the workers, so long as the union agreed not to carry out strikes, protests or other "economic interference with Target's operations."
That sort of measure, sometimes referred to as a labor peace agreement, could very well pave the way for subcontracted janitors in Target's Minneapolis-area stores to unionize.
The company's move earned praise from the labor group that spearheaded the strikes, Centro de Trabajadores Unidos en Lucha, which has worked closely with the Service Employees International Union on its retail cleaning campaign.
"I'm feeling so happy now with this new policy. I think it's really good," Maricela Flores, who cleans a Target store for Carlson Building Maintenance, said in Spanish through an interpreter. "This policy is what's going to give us a way to negotiate with the contractors to be able to change our conditions and be heard on the job."
Molly Snyder, a Target spokeswoman, said in an email that the company wanted to affirm the labor standards it expects from its contractors, though she added that the company couldn't discuss the details of the contract language. The draft was provided to HuffPost by CTUL.
"Target has always held ourselves, and our vendors, to high ethical standards," Snyder said. "As a result of those discussions, we agreed that it was important to reiterate our strong commitment to maintaining high standards and complying with employment laws to our vendors."
CTUL carried out a series of three strikes with workers like Flores last year, bringing attention to what the group described as poor working conditions for subcontracted janitors in Target stores. As HuffPost reported a year ago, a unionized janitor cleaning Target headquarters made more than $5 more per hour than a counterpart cleaning a Target store nearby, while also enjoying the health coverage and sick leave that the counterpart did not.
Rep. Keith Ellison (D), a Minnesota congressman who's been an ally of low-wage workers, praised both Target and the janitors on Tuesday, saying in a statement that the new contract language could help workers win "the fair pay and benefits they deserve."
"I applaud Target's decision to lead the retail industry in responsible sub-contracting practices," Ellison said. "I also congratulate CTUL and the workers for having the courage to raise their voices."
Before You Go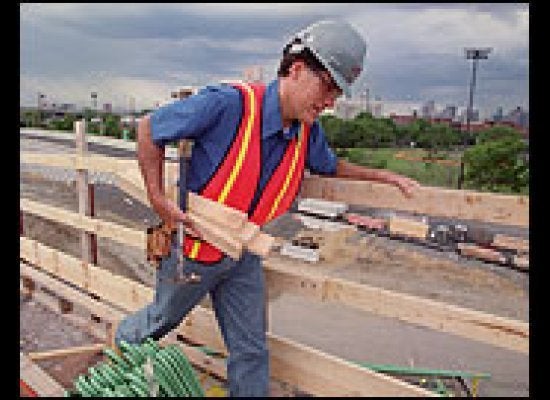 Mitt Romney Spends The Day As Multiple Blue Collar Workers
Popular in the Community