The Target + Neiman Marcus Collection was going to be the ultimate designer collaboration, bringing together a budget store, a high-end retailer and all the best designers the fashion industry has to offer.
So why, after just three weeks in stores, is the collection on sale for 50 percent off?
The Budget Babe tipped us off to the fact that as of last week, the entire Target + Neiman Marcus Collection was marked down by 50 percent both in stores and on Target.com. The collab wasn't supposed to go on sale, notes the Budget Babe, much less by such a deep discount. But not much about the much-hyped endeavor has gone as planned.
The Wall Street Journal reported shortly after the collection's debut that sales were much weaker than expected. Deborah Weinswig, a retail analyst, noted that the offerings were lackluster and "shelves were full and messy and generating too little visitor traffic, an observation that echoed nationally."
And even our own friends expressed their disappointment. After a quick trip to Target in early December, one shopper told us that the collection seemed surprisingly incomplete, with too few clothing items and too many "other" things (housewares, kids' items). The randomness of it all is pretty hard to ignore: a Diane Von Furstenberg yoga mat is exciting, but what does it have to do with Rag & Bone shot glasses and an Oscar de la Renta dog food bowl? Not much.
In addition, the quality doesn't seem in line with the pricing. We were psyched about a few specific items, including the metallic Marc Jacobs pouches and the Rag & Bone sweaters, but our pals informed us that up close, the products seemed chintzy and cheap.
And now they are: prices have been slashed, with those Marc Jacobs clutches going for $34.99 instead of $69.99 and a Proenza Schouler iPad sleeve slashed from $39.99 to $19.99. Not everything is on sale (those leopard Derek Lam slippers are still a cool $49.99) but you can get most items at a decent discount.
Looks like it's going to be a very happy new year -- if not for Target execs, then at least for your wallet. Check out the collection at Target.com.
Check out a sneak peek of the goods below!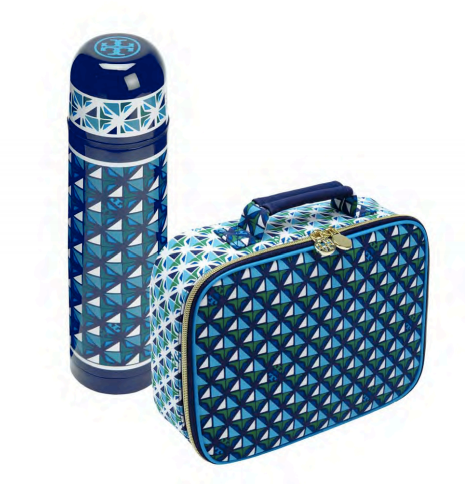 Target + Neiman Marcus Sneak Peek