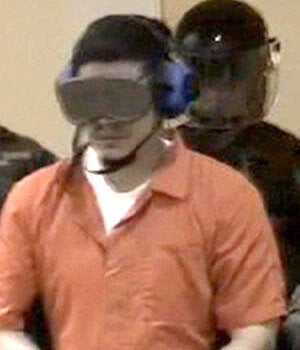 By Scott HortonSpecial to the Huffington Post
During the 2008 presidential campaign, Barack Obama sharply criticized the Bush Administration's extraordinary renditions program. "To build a better, freer world, we must first behave in ways that reflect the decency and aspirations of the American people," he wrote in Foreign Affairs. "This means ending the practice of shipping away prisoners in the dead of night to be tortured in far-off countries, of detaining thousands without charge or trial, of maintaining a network of secret prisons to jail people beyond the reach of law." But Obama was consistently careful never to commit to ending the practice of rendition entirely. When the issue flared shortly after his inauguration, senior administration officials were quick to say that abuses including torture would end, but that "ordinary" renditions - the spiriting away of suspects from other countries without going through the formal process of extradition -- would be continued in a cleaned-up form. Now in a federal court in suburban Washington, a case is unfolding that gives us a practical sense of what an Obama-era rendition looks like.
Raymond Azar, a 45-year-old Lebanese construction manager with a grade school education, is employed by Sima International, a Lebanon-based contractor that does work for the U.S. military in Iraq and Afghanistan. He also has the unlikely distinction of being the first target of a rendition carried out on the Obama watch.
According to court papers, on April 7, 2009, Azar and a Lebanese-American colleague, Dinorah Cobos, were seized by "at least eight" heavily armed FBI agents in Kabul, Afghanistan, where they had traveled for a meeting to discuss the status of one of his company's U.S. government contracts. The trip ended with Azar alighting in manacles from a Gulfstream V executive jet in Manassas, Virginia, where he was formally arrested and charged in a federal antitrust probe.
This rendition involved no black sites and was clearly driven by a desire to get the target quickly before a court. Also unlike renditions of the Bush-era, the target wasn't even a terror suspect; rather, he was suspected of fraud. But in a troubling intimation of the last administration, accusations of torture hover menacingly over the case. According to papers filed by his lawyers, Azar was threatened, subjected to coercive interrogation techniques and induced to sign a confession. Azar claims he was hooded, stripped naked (while being photographed) and subjected to a "body cavity search."
On a ride to the infamous Bagram air base in Afghanistan -- site of the torture-homicides involving U.S. interrogators exposed in the Oscar-winning documentary Taxi to the Dark Side -- Azar contends that a federal agent pulled a photograph of Azar's wife and four children from his wallet. Confess that you were bribing the contract officer, the agent allegedly said, or you may "never see them again." Azar told his lawyers he interpreted that as a threat to do physical harm to his family.
Azar alleges that on arriving at Bagram he was shackled to a chair in an office for seven hours and not allowed to move. Then in the midst of a cold rainstorm he was taken to an unheated metal shipping container converted to use as a cell. The cell was brightly lit and although the outside temperature approached freezing, he was given only a thin blanket. He also claims that he was not permitted to sleep during his confinement at Bagram, which lasted over a day. Then he was told he was going to take a plane trip. His handlers would not tell him where he was going. He feared he was being dragged to Guantanamo, there to be "disappeared" and tortured. How else, he thought, could he explain the absence of Afghan authorities, the hooding and other techniques?
Before boarding the Gulfstream, Azar was shackled, blindfolded and had earphones placed on his head. Occasionally, the earphones and blindfold were removed so that his interrogation by FBI agents could continue. The 16-hour flight was broken by a refueling stop in Tbilisi, Georgia -- which has long served as a pit stop for rendition flights into and out of the Afghanistan-Pakistan region. During the flight, according to papers filed by the Justice Department, Azar confessed to the charges against him--essentially that he was aware of corrupt payments made to a U.S. government contract agent to help Sima International secure or extend its contracts with U.S. government agencies.
Azar's attorneys are now seeking to suppress that confession, arguing it was secured by torture and that Azar, a native Arabic speaker, did not understand English well enough to have given it.
The Justice Department acknowledges the accuracy of many of Azar's specific claims, but it denies that Azar was ever threatened with a photograph of his family or that he was malnourished. It heatedly argues that the characterization of these techniques as "torture" is "hyperbolic."
The department also insists that the decision to subject Azar to sensory deprivation for the duration of his flight to America was "according to accepted procedure for the transport of prisoners by airplane" and that it was "done solely for the safety of the prisoners and the FBI agents accompanying them." The decision to use those techniques is attributed to FBI Special Agent Nicholas Zambeck, who heads the Bureau's hostage rescue and negotiation team in Afghanistan. These procedures--particularly the blindfolding and shackling -- correspond to standard Bush-era enhanced interrogation techniques, which President Obama declared banned immediately on his arrival in office.
A Disproportionate Response?Renditions conventionally involve seizing a target overseas, often with the informal consent but rarely with the overt involvement of the foreign government, and moving him across international boundaries without observing legal formalities associated with extradition. Under the Bush administration, rendition typically involved intensive interrogation using highly coercive techniques or outright torture, most often at the hands of proxies. By contrast, renditions that occurred in the Bush 41 and Clinton administrations involved transferring someone to stand trial on criminal charges--not "disappearing" a person to a black site or a third country.
But in all three previous administrations, renditions have been considered a rare technique reserved for dangerous terrorists and violent drug kingpins. Azar is at worst a secondary figure in a small-time contract fraud case and is not accused in any way of terrorism. Why such aggressive and dramatic techniques were used in connection with the apprehension of a man suspected of a small-scale white collar crime remains entirely unclear.
Could Azar have been nailed on contract fraud because prosecutors actually suspected something more sinister but have been unable to make out a case? Apparently not. In accounts of politically motivated terrorism, the name "Raymond Azar" does surface--it is the name of the former Lebanese military intelligence chief, suspected of involvement in the assassination of Lebanese Prime Minister Rafik Hariri. But that Raymond Azar--General Azar--has been in prison in Lebanon since 2005 and is unrelated to the construction manager who was nabbed in Kabul. The Azar who was the target of the rendition effort is a Christian, and has no prior criminal record and no history of involvement in politics. Moreover, prosecutors agreed (under some pressure from the court) to release him into the custody of a local Maronite priest--a step they would not have taken had he been a terrorism suspect.
The decision to seize Azar in Afghanistan apparently was made in April 2009, six weeks into the Obama administration. Documents filed by the Justice Department, however, suggest that plans for it were laid at least as early as December 2008, before the transition had occurred in Washington. The Justice Department declined to respond to requests for information about the identity of the official who authorized the special operation in Afghanistan to apprehend Azar and Cobos. "The United States views contract fraud as a very serious matter," Public Affairs Deputy Director Gina Talamona told me. She notes that the prosecution resulted from the work of the International Contract Corruption Task Force -- uniting the FBI and Justice Department with the Department of the Army's Criminal Investigation Command and the Defense Criminal Investigative Service.
And Azar's removal does match in some respects the change that the Obama team promised. Obama administration officials explained that renditions would be reserved for unusual cases in which a person's transfer to face charges under a criminal justice system faced obstacles that could not be met through extradition or other more formal processes. They also insisted that renditions would occur for purposes of holding and charging the targets under law. Azar's delivery to the United States to bring him to face charges indeed matches Obama's announced change in the program.
Rendition By Any Other Name
Reeling from the adverse publicity associated with the Bush-era program, the Justice Department denies that the seizure in Kabul and forcible transportation of Azar and Cobos should be called a rendition. "This was a lawful law enforcement transfer consistent with international law," says Talamona. In papers filed in the court proceedings, the Justice Department prefers to call the process an "expulsion."
The Justice Department's papers insist that "defendants were expelled from Afghanistan, with the permission of the Government of Afghanistan, based upon outstanding arrest warrants issued by this Court."
In response to requests for clarification, Talamona states that the "consent of the Government of Afghanistan was secured through diplomatic channels, involving the State Department." Rob McInturff, a State Department public affairs officer, confirmed that U.S. diplomats were involved in the effort and claims that they secured the Afghan government's consent. But he refused to disclose who gave the consent, the specific parameters of the consent given, or even to identify the specific agency or ministry of the Afghan government from which the consent was given.
When contacted and asked to confirm whether the government of Afghanistan had given its permission for the seizure and removal of Azar and Cobos to the United States, two senior officials of the Afghanistani Interior Ministry in Kabul insisted in separate interviews that the ministry had no record of any such request ever having been made by the U.S. Justice Department, nor did it have any record of permission having been granted for Azar's removal.
The senior Afghan Interior Ministry officials explained that under an existing U.S.-Afghan understanding the United States has the authority to seize any person who constitutes an "imminent threat to the safety or security of U.S. forces in Afghanistan," but no unilateral authority to remove such persons from the country. They also noted that a number of FBI agents are currently on duty with the Ministry of Interior and have been specially deputized to perform activities consistent with their training mission. These agents are not, one official stated, authorized to engage in law enforcement activities in Afghanistan outside of the scope of that mission. The United States does have the right, one official stated, to remove U.S. citizens from the country, which would suggest that no issue existed as to the removal of Cobos. The Afghan officials also stated that they "could not rule out" the possibility that someone in the Afghan government might have given some form of consent in connection with the seizure of Azar and Cobos, but they expressed skepticism that this was in accordance with Afghan law.
Generally speaking, the Justice Department's description of the process as "expulsion" causes legal scholars to wince. As Philippe Sands, Q.C., an international law professor at London University points out, an "expulsion" in a case like this would be done by the government of Afghanistan, and not by agents of the Justice Department acting on Afghan soil. And Sands stresses that the seizure and removal of Azar and Cobos on Afghan soil would only be lawful if the consent of the government of Afghanistan had been properly given.
The Justice Department contends that operations like the one in Afghanistan are "quite common." A public affairs officer cited five press releases involving transfer (usually American citizens) from Indonesia, Mexico and Colombia--all involving "expulsions." However, in most of these cases, the persons were actually in the custody of the foreign government and expelled based on a finding that they had entered the foreign country illegally. They were then transferred to U.S. custody in connection with the expulsion. Thus none of the examples cited were close to the facts of the Azar case.
But even if consent were secured in some form from officials within the Afghan Government, the operation might still be legally ambiguous. Sands notes a pending prosecution in Milan, Italy, where 26 American agents, including a diplomat and a military attache, face kidnapping and assault charges in absentia connected with the United States' decision to seize a radical Muslim cleric known as Abu Omar off the streets of Milan and transport him to Egypt. The operation appears to have been carried out with a "wink and nod" from Italian state security agents, but without observing the formal extradition rules applied by Italian law. The U.S. agents whisked Abu Omar off to nearby Aviano Air Base before loading him on to a Gulfstream jet for a trip that ultimately landed him in Egypt. For the United States agents, this was a legitimate national security operation which had been coordinated with Italian intelligence counterparts. But for Italian prosecutors it was kidnapping, and for their role in giving the "wink and nod," the implicated Italian state security agents were charged as co-defendants. The case is expected to go to a verdict by the end of the summer.
A senior State Department figure involved in Afghanistan policy noted to me that the United States and Afghanistan have failed to conclude a status of forces agreement in part because of difficult unresolved issues surrounding the power of Americans to detain and hold prisoners on Afghan soil. "The Afghans understandably see this as impinging on their sovereignty," the U.S. diplomat stated. All of this underscores the sensitivity of the American-Afghan dealings underlying the murky Azar case, and explains why--against the backdrop of a presidential election campaign in Afghanistan--the Americans are unwilling to identify who gave consent to seize Azar and the Afghans are unwilling to confirm that consent was given.
In any event, U.S. legal precedents coming from bounty-hunting cases and earlier renditions operations make it unlikely that Azar can successfully challenge his seizure and removal from Afghanistan, even if it was improper under local law. Instead, Azar is seeking dismissal of his indictment on grounds of government misbehavior. His torture allegations are central to those claims.
An analyst with Human Rights Watch who is expert on renditions cases, Joanne Mariner, notes that Azar's claims match an existing pattern of accusations concerning the treatment of prisoners in past renditions, many of which have now been well documented. "The court needs to examine, for instance, whether Azar was in fact threatened, hooded, deprived of food and sleep, left for seven hours in shackles in a chair," she said. Professor Sands similarly observed after examining the court papers that he found the allegations "deeply troubling." They indicate, he explained, "clear violations of international norms on due process and detainee treatment. The consent of the host state, even assuming it to have been given, would not appear to provide any sort of justification, certainly in terms of international legal requirements, as the English courts have made crystal clear."
The government's indictment claims that in response to a government sting operation, Cobos agreed to pay and then paid money to a person posing as a government contracts officer in order to retain or expand her company's business. It alleges that Azar knew of these actions and was Cobos's supervisor. But the case also raises strong questions simply about the allocation of resources. The sums of money involved in the government action as corrupt are relatively small, amounting to about $100,000. That's almost certainly a smaller sum than the Justice Department expended sending a Gulfstream V around the world and deploying a platoon of FBI agents to Afghanistan for the sting operation that apprehended the Lebanese business executives.
Another cause for concern: Azar and Cobos were lured to Afghanistan as targets in a Justice Department sting operation, not invited to come to Virginia or Washington, D.C., to confer with contract officers--an easier and more conventional trip. Did Justice Department prosecutors intentionally avoid the more restrictive rules of U.S. law by luring Azar to Afghanistan, where he could be held and interrogated at Bagram and subjected to harsh methods that could never be applied in the U.S.?
Azar's allegations will now go before United States District Court Judge Gerald Bruce Lee, who must test Azar's claims to have been tortured and act on his motion to dismiss the charges and suppress his confession. Motions of this sort are generally reckoned a long shot, as most judges prefer to have everything fully developed at trial. But at a 90-minute hearing held on July 17, Judge Lee indicated his discomfort with the prosecutors' conduct, and specifically with their failure to supply the defendants with background information about the capture and interrogation of Azar and Cobos in Afghanistan. He asked three government prosecutors who were present if they were familiar with the Stevens case before Federal Judge Emmet G. Sullivan, in which a special prosecutor has been appointed to investigate potential criminal misconduct by the prosecutors. He insisted that the prosecutors immediately turn over to the defendants their records, including interview notes and any exculpatory materials.
Whatever happens to Azar and his co-defendant, some intriguing questions hover over this case. Does it tell us how the rendition program is being reshaped? Is the Obama team eliminating Bush era abuses and bringing the program back to its Clinton-era criminal justice roots? Or will the program continue to be plagued by charges of torture?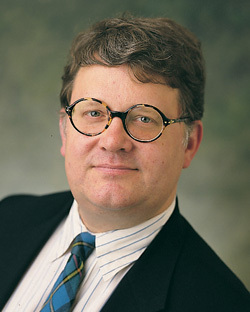 Scott Horton is a contributing editor at Harper's Magazine, where he writes on law and national security issues, and an adjunct professor at Columbia Law School, where he teaches international private law and the law of armed conflict. A life-long human rights advocate, Scott served as counsel to Andrei Sakharov and Elena Bonner, among other activists in the former Soviet Union. He is a co-founder of the American University in Central Asia, where he currently serves as a trustee. Scott recently led a number of studies of issues associated with the conduct of the war on terror, including the introduction of highly coercive interrogation techniques and the program of extraordinary renditions for the New York City Bar Association, where he has chaired several committees, including, most recently, the Committee on International Law. He is also an associate of the Harriman Institute at Columbia University, a member of the board of the National Institute of Military Justice, Center on Law and Security of NYU Law School, the EurasiaGroup and the American Branch of the International Law Association and a member of the Council on Foreign Relations. He co-authored a recent study on legal accountability for private military contractors, Private Security Contractors at War. He appeared at an expert witness for the House Judiciary Committee three times in the past two years testifying on the legal status of private military contractors and the program of extraordinary renditions and also testified as an expert on renditions issue before an investigatory commission of the European Parliament.
Popular in the Community