In a move that is causing many parents to rejoice, Target has pulled its kiddie shopping carts from stores.
Last year, Target introduced kid-sized carts in 10 stores, expanding to 72 locations this August to more broadly test out the amenity. Target spokesperson Kristy Welker told The Huffington Post that the carts were present in 50 stores in Minnesota and 22 in New York.
Reactions to the carts from parents were mixed, but a particularly vocal contingent issued a clear demand: Get rid of them.
Many parents complained of bruised ankles, overflowing mini carts and general chaos.
"This tiny, red thing, with wheels and a really cute flag that makes it look innocent but it's actually there (admit it) to warn everyone close that whatever is at the bottom of that flag is bringing DANGER AND PAIN AND STRIFE and that they should run in the opposite direction," she wrote.
Rinas said she initially thought the image of her son pushing the tiny cart "might have been the cutest thing" she'd ever seen. But things quickly went awry, as the kid moved throughout the store with his "Vehicle of Mass Destruction."
In response to her experience and those of the parents around her, Rinas launched a movement called "Moms Against Stupid Tiny Carts" (MASTC). The post and movement quickly went viral.
As the complaints persisted, Target eventually removed the carts from the 72 locations.
"At Target, our guests are at the center of everything we do, and we value their feedback," Welker told HuffPost. "We briefly tested kiddie carts at 72 Target stores, and after reviewing guest and stores feedback, we have made the decision to stop the test."
The MASTC supporters celebrated.
However, other parents did not share their reaction.
Clearly, the lesson here is twofold for Target: "Don't mess with parents" and "Can't please 'em all."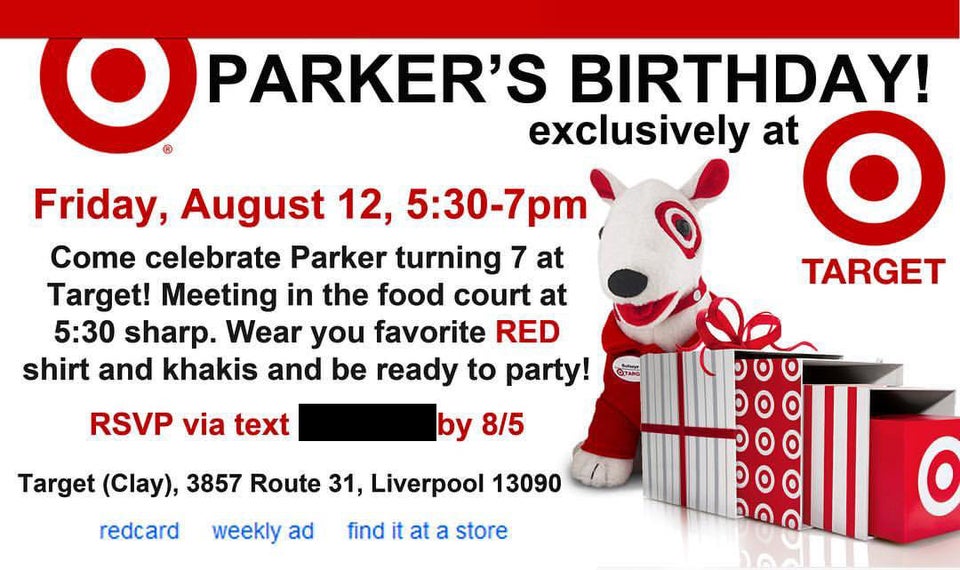 This Kid Loves Target So Much He Had His Birthday Party There