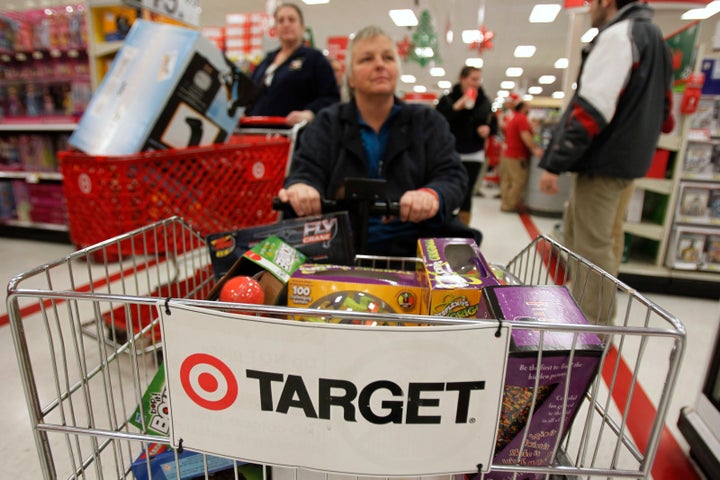 The 37-year-old launched a petition last Thursday demanding the Minneapolis-based big-box store join the small-but-growing list of retailers stocking cosmetically imperfect produce at a discount. The appeal, his third petition on Change.org in the last 13 months, comes as part of his fight to combat catastrophic levels of food waste in the United States by urging supermarkets to sell misshapen or weather-blemished fruit and vegetables that you wouldn't normally see on store shelves.
"After Walmart and Whole Foods, we thought Target would be a good next step," Figueiredo said. "The idea is that every grocer should be working on ugly produce programs."
Target said it has no plans at the moment to pilot a program around selling ugly produce.
Some of this produce ends up being used to make other foods, like jams, juices and baked goods. But a lot of it becomes part of the 6 billion pounds, or about 40 percent of the food grown in the U.S. each year, that goes uneaten after being rejected by supermarkets and diverted to landfills, where it rots and spews planet-warming methane gas into the atmosphere. Some estimates peg the amount of produce wasted in this country at closer to 50 percent. Meanwhile, 800 million people around the world go to bed hungry every night.
Getting shoppers to buy misshapen produce won't solve those problems. But by selling ugly food, retailers send ripples throughout their agricultural supply chains, signaling to growers that the crops that would have in the past been easier to toss out than store and sell now have value. To boot, ugly produce is typically sold at a discount, making fresh food more accessible for the more than one in seven U.S. households that lack regular access to nutritious food.
Target's grocery business may lag far behind that at Walmart, the country's largest retailer and supermarket chain, or Whole Foods. But 1,500 of Target's 1,797 stores across the U.S. now sell fresh produce. Amy Joiner, a Target spokeswoman said the company is in the "early stages of completely redefining our food position." The company is struggling to get shoppers to buy its fresh meat and produce, according to a report published Monday in The Wall Street Journal.
"We are listening closely to the conversation around imperfect produce," Joiner told The Huffington Post by email. "Our guests' preferences are at the center of this work and everything is on the table as we evaluate the business."
That means Target could be particularly vulnerable to the sort of slow-simmering protest campaign that Figueiredo has been waging for the last two years. The Castro Valley, California, native ― who works a day job as a municipal waste expert ― spent much of the last decade obsessing over how to cut back on waste. In 2014, he noticed the popularity of internet memes featuring wacky-looking fruits, and kicked off a campaign to make people aware of how much produce goes to waste due to arbitrary cosmetic standards. A year later, he began calling out Whole Foods and Walmart and petitioning consumers to get involved.
In March, Whole Foods rolled out a program selling misshapen potatoes and some fruits at a handful of stores in Northern California. The company expanded the program from five to six stores earlier this summer, and included ugly produce on the shelves of its first location in Brooklyn's posh Williamsburg neighborhood.
Last month, Walmart announced pilot programs selling "spugly" potatoes in stores around Texas and weather-blemished apples at 300 stores in Florida. The move came amid pressure from Figueiredo's 140,000-signature petition with support from HuffPost's Reclaim initiative, an editorial campaign aimed at activating our audience around reducing waste. Figueiredo has criticized Walmart for failing to commit to selling ugly produce long term.
He said he hopes Target will be more open to selling ugly produce on a large scale, something Figueiredo ironically called "low-hanging fruit."
"Nature doesn't grow stuff perfectly, so there's a lot that gets grown slightly oversized or undersized," he said. "It's a great opportunity to get people who shop at Target eating more produce, considering all these programs offer money off."
Related
Before You Go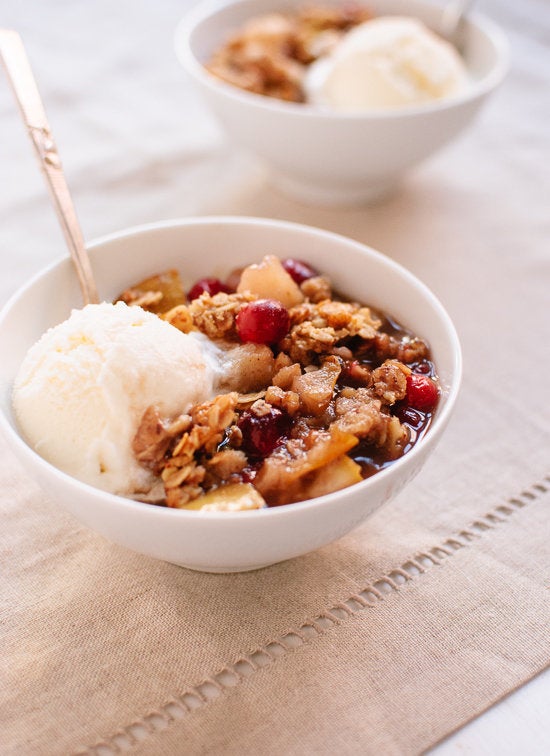 UGLY Fruit Recipes