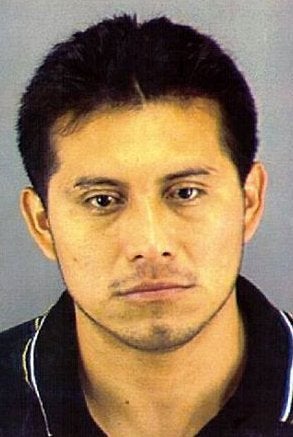 Earlier this week, the California Supreme Court heard arguments in the controversial San Francisco murder case of Tari Ramirez, a Mexican citizen who fatally stabbed his ex-girlfriend 21 times.
The case has had the hot button issues of immigration, domestic violence and abortion swirling around it for more than a decade. In 2000, Ramirez, who now goes by Tari Beltran, murdered Claire Joyce Tempongko in front of her two children and then filed to Mexico. He was arrested in Cancun six years later and taken back to California for trial, where he was found guilty of second-degree murder and sentenced to 16 years to life in federal prison.
That conviction was later overturned by an appeals court, based on the arguments that the then 28-year-old Tempongko incited Ramirez to murder by revealing she had been pregnant with his child but had it terminated.
The murder, and the court's subsequent overturning of the initial conviction, inflamed San Francisco's anti-domestic violence community. An investigation later revealed that not only did Tempongko call the police about Ramirez on numerous occasions in the months prior to her death, but he had previously served four months in jail for assaulting her. At the time of the killing, Ramirez had been attending court-ordered domestic violence classes for nearly a year.
"I think it sends a message that domestic violence in itself is not as serious, or that there may be provocations from certain things that a victim could say that would somehow make her death more understandable and certainly we find that concerning," San Francisco Domestic Violence Consortium Executive Director Beverly Upton told ABC San Francisco.
Miscommunication between local law enforcement agencies led to a failure to serve Ramirez with a restraining order granted by the court, a factor many have argued might have saved Tempongko's life.
The public outcry from the murder caused the city to rethink much of the way it handles domestic violence. The San Francisco Chronicle reports:
Back then, the city averaged 10 to 12 domestic violence homicides annually. Tempongko's case prompted reforms across all branches of law enforcement - including the way 911 dispatchers handle calls, how police officers respond to them, and how the district attorney handles cases. Advocates credit the changes with a plunge in domestic violence homicides, now averaging one or two a year.

"We see a city that's made tremendous progress...because of some really committed folks and the city's willingness to look at this in the face of that horrific crime," said Kathy Black, executive director of La Casa de las Madres, a shelter for abused women.
In the hearing before California's highest court, state prosecutors are hoping to get the seven-member body to reinstate the jury's original second-degree murder charge.
The court will have 90 days to make its ruling.
Calling all HuffPost superfans!
Sign up for membership to become a founding member and help shape HuffPost's next chapter
BEFORE YOU GO