Looking to broaden your starch horizons? Meet taro root, the potato's hairy, kind of unfortunate-looking cousin.
Okay, this lil guy is kind of cute.
The taro plant is a tropical plant with large green leaves. Its root is starchy and high in fiber and is most often compared to a sweet potato or yam with pleasantly purple insides. While the plant originated in Asia (it is believed to be one of the earliest cultivated plants), it is particularly popular in many Pacific Islands, where it became a dietary staple.
Anyone who's ever been to a Hawaiian luau, for instance, might remember the unfortunate-looking poi, which is taro root pounded into a paste. While its similarity to purple/gray wallpaper paste scares many away, poi is high in iron and calcium and is thought to be a great probiotic and baby food.
Taro powder is a more popular, if a bit more processed, way of incorporating taro (and vibrant purple coloring) into baked goods and sweets like bubble tea and ice cream. But while the purple powder is fun for aesthetics, it doesn't take advantage of most of the root vegetable's versatility.
A tower of taro-flavored soft serve in Taiwan.
When it comes to soaking up flavors, taro is the MVP of the tuber world. It can be prepared in a number of ways, but be sure to thoroughly cook it -- it is known to cause irritation and itchiness when handled or consumed raw.
If you're looking for some recipes that use the real stuff, here are some of our top picks:
Homemade Taro Chips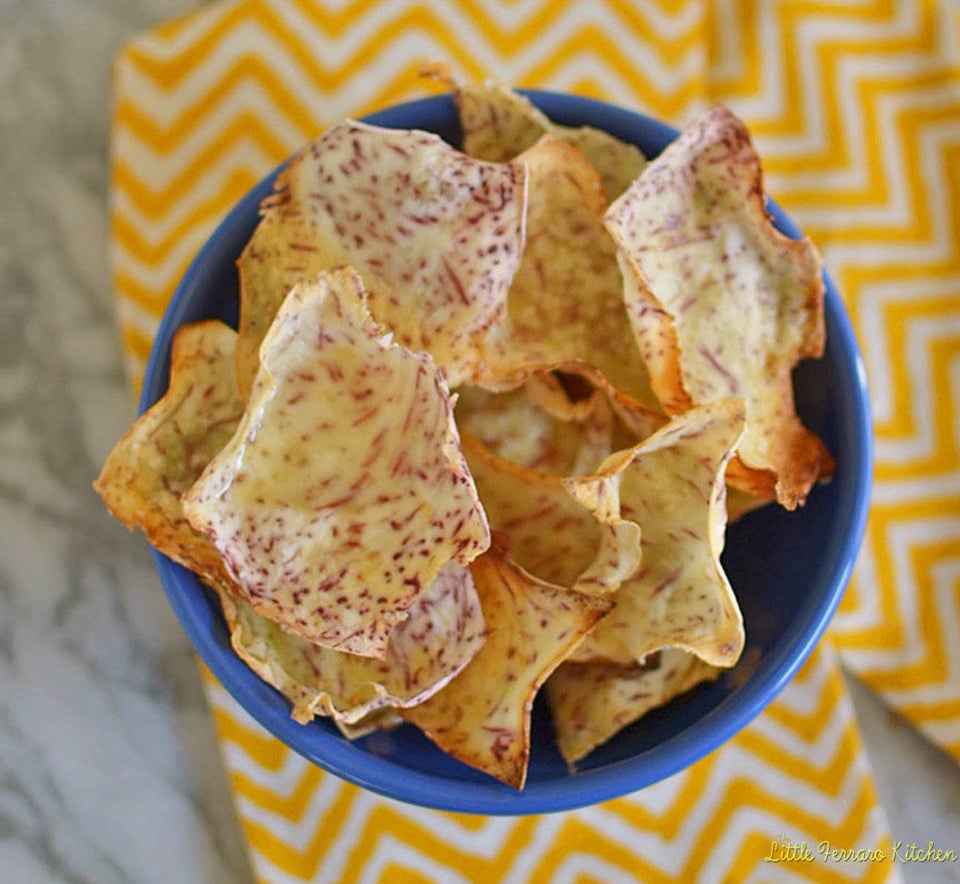 Taiwanese Taro Swirl Mooncakes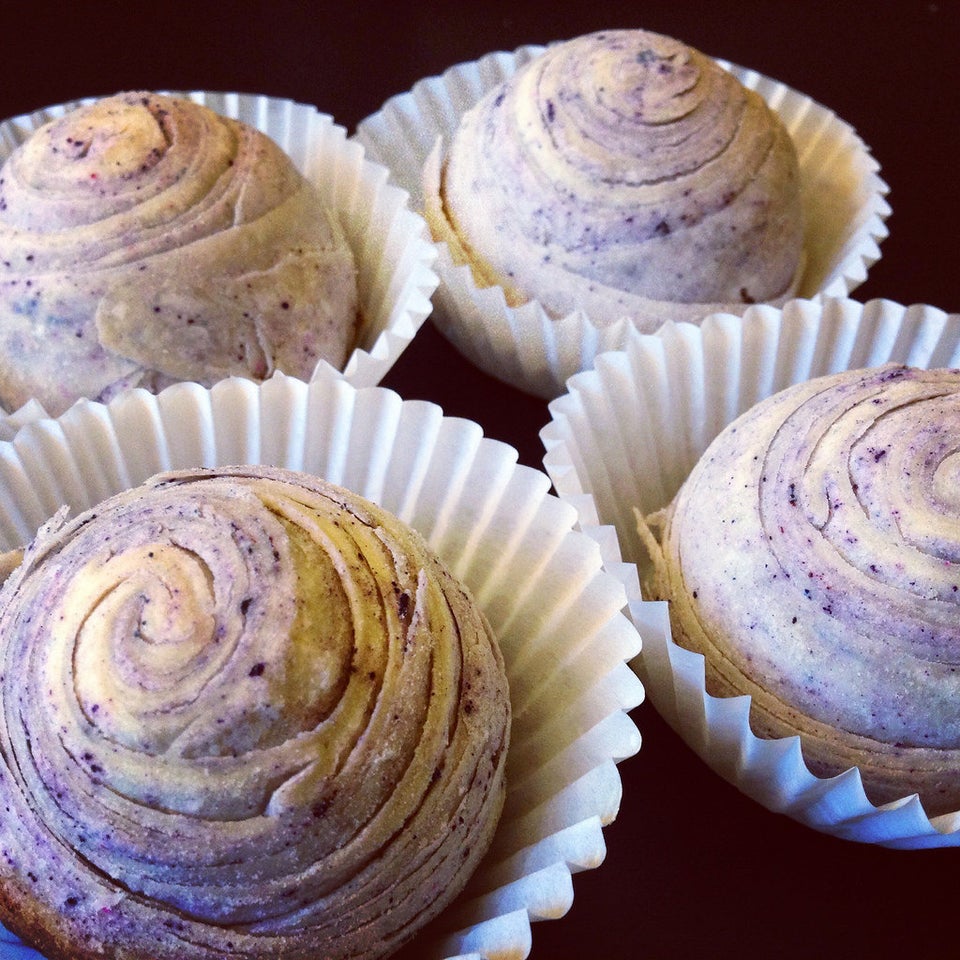 Crispy Taro Pancakes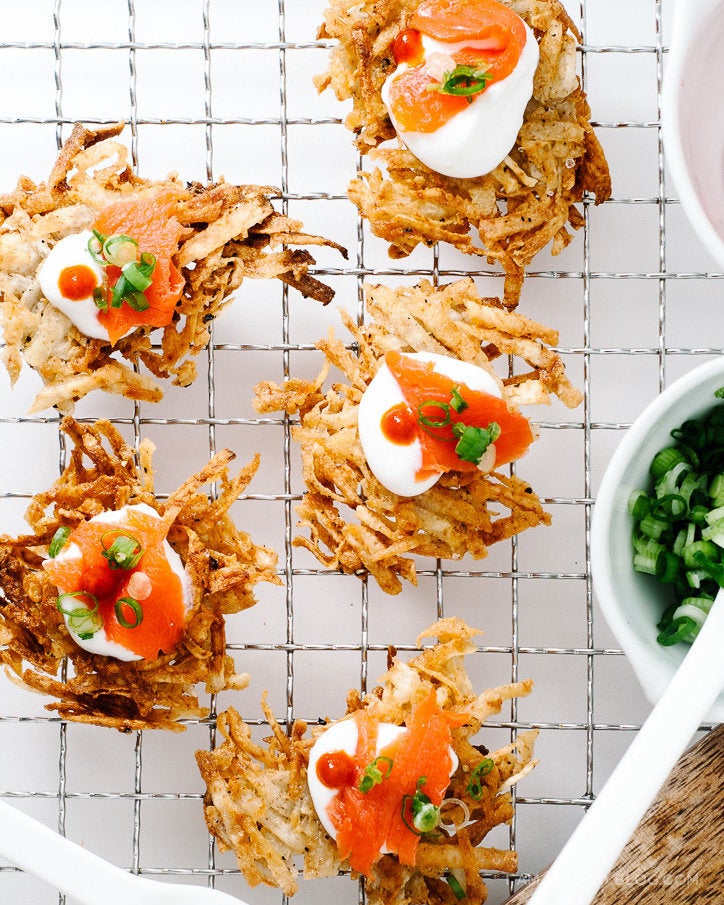 Purple Taro with Coconut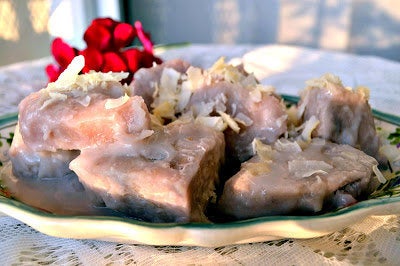 Miso-Ginger Glazed Taro Noodles and Shrimp with Scallions and Pea Shoots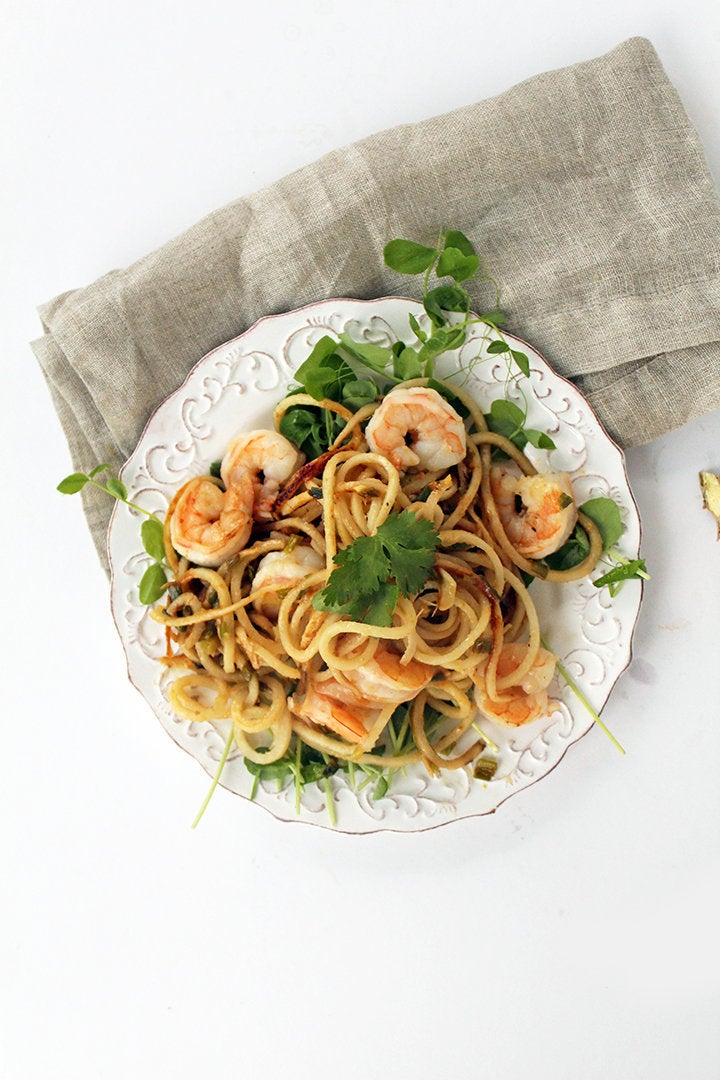 Taro Cheesecake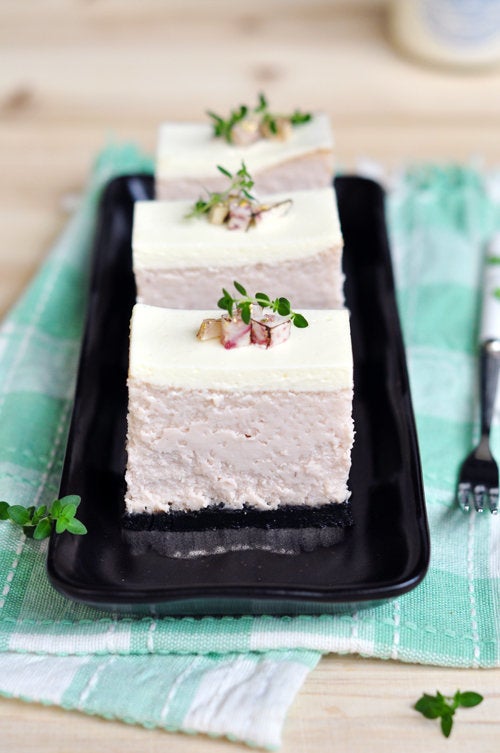 Chili Lime Taro Fries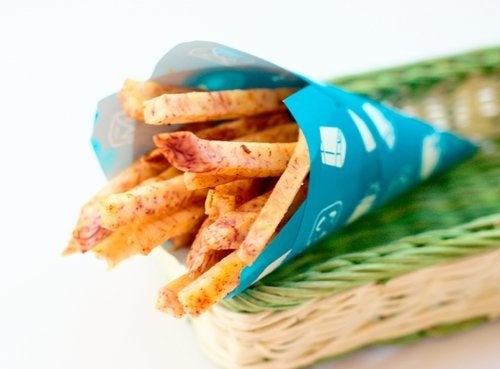 Taro Cake with Cream Cheese Frosting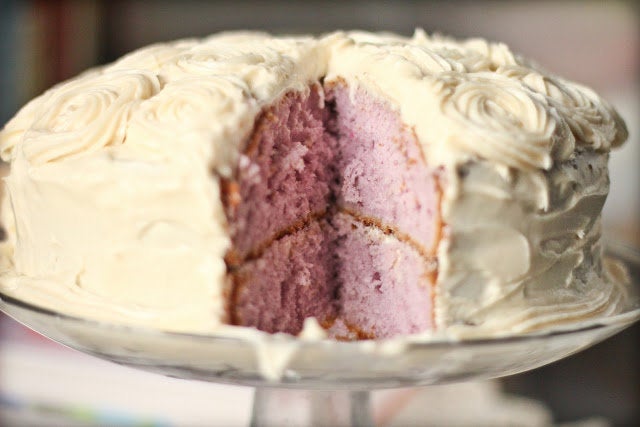 Taro Pumpkin Buns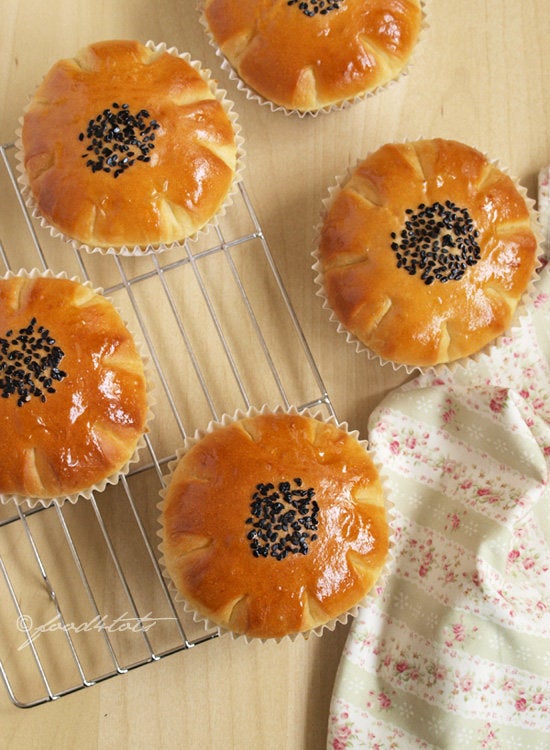 Arbi Ki Sabji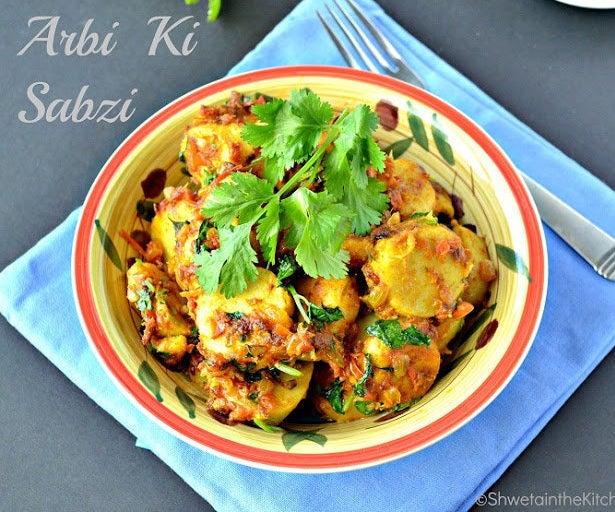 Taro Slab Pie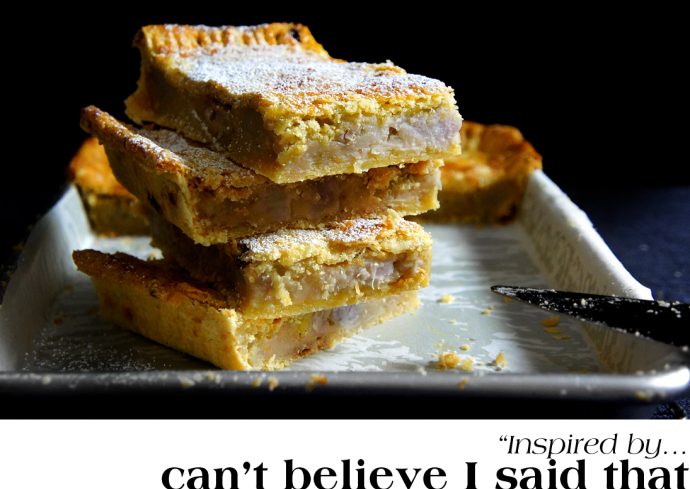 Grain & Nut-Free Layer Cake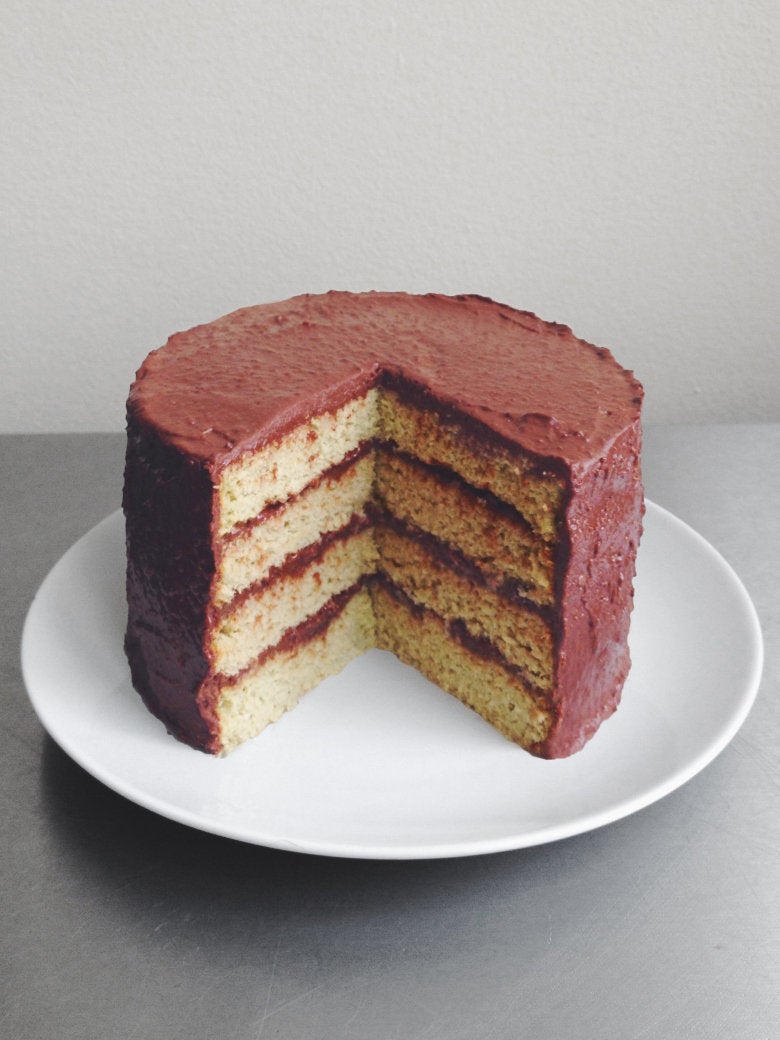 Related
Before You Go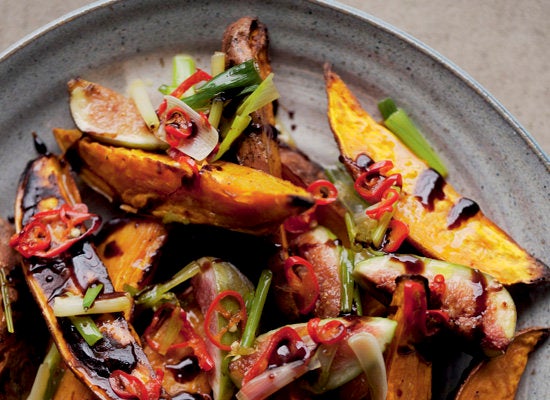 Root Vegetables