Well, Tarte Cosmetics is making it that much easier for you to unveil your true unicorn self. The beauty and skincare company is launching a brand new line of unicorn-inspired makeup on March 15. The "Make Believe In Yourself" collection features rainbow highlighter, unicorn-horn brushes and an eyeshadow and cheek palette. Check out the gorgeous items below.
1. Spellbound Glow Rainbow Highlighter, $30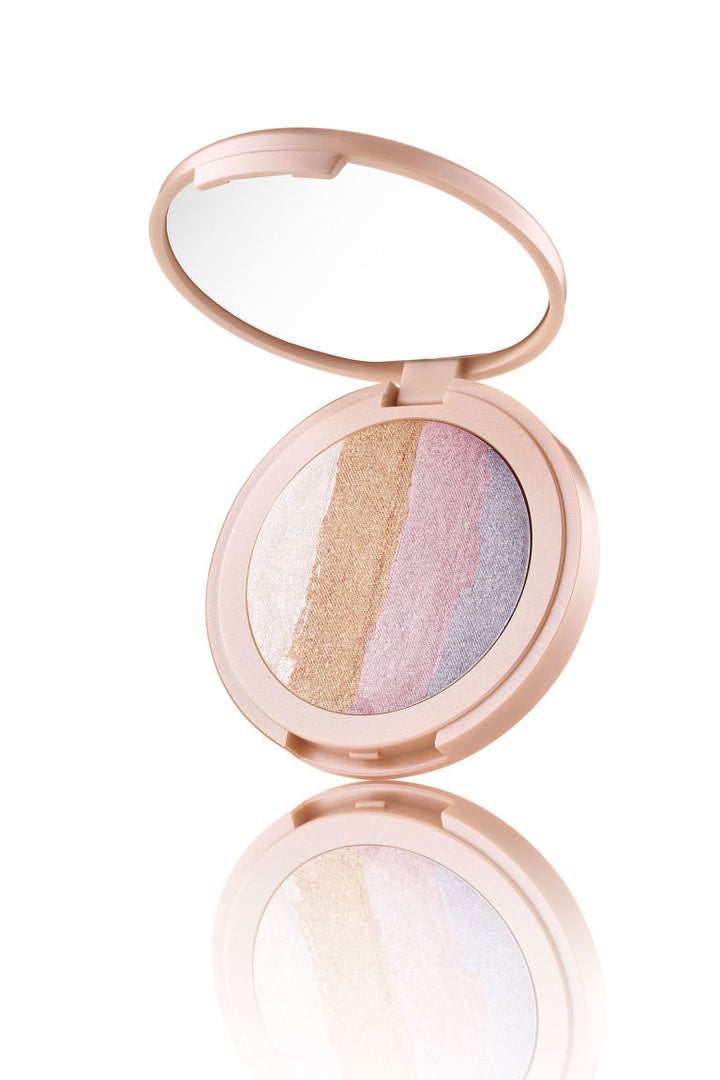 The Spellbound Glow Rainbow Highlighter features four different pastel shades. Here's what it looks like on two different skin tones:
2. Magic Wands Brush Set, $39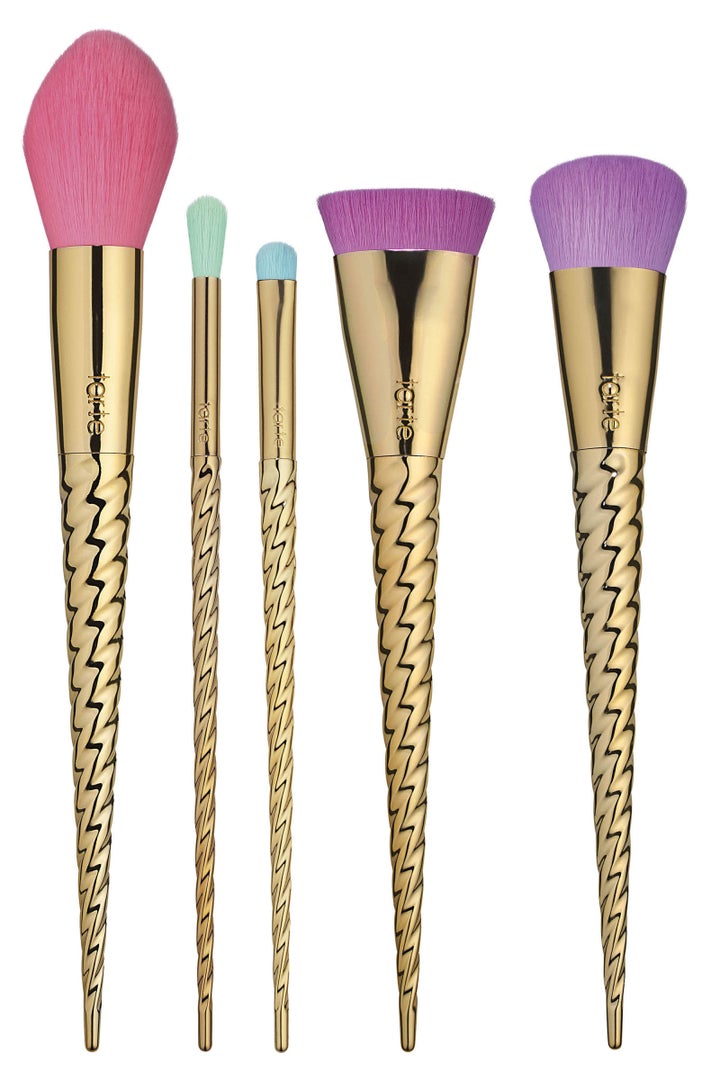 The Magic Wands Brush Set contains five golden unicorn-horned brushes: a powder brush, a blending eyeshadow brush, a shading eyeshadow brush, a contour brush and a liquid foundation brush.
3. Make Believe in Yourself Eye and Cheek Palette, $40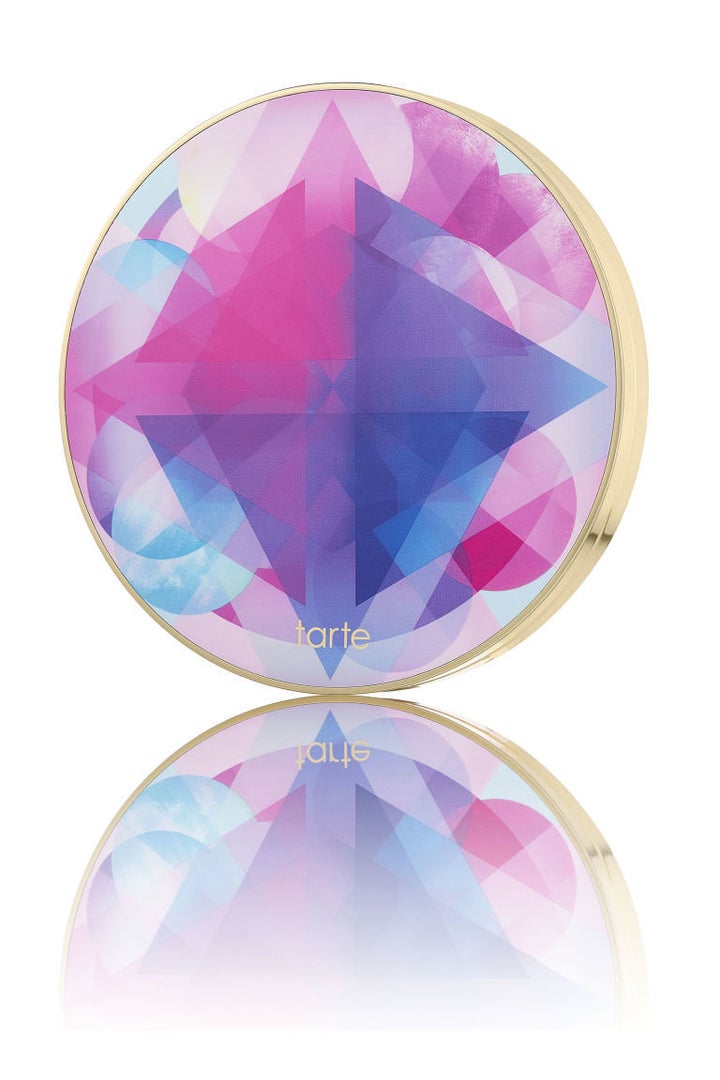 Tarte's eye and cheek palette comes in a kaleidoscopic case, but just wait until you crack this baby open. The palette contains ten dazzling shades of eyeshadow, with a strobing highlighter in the center.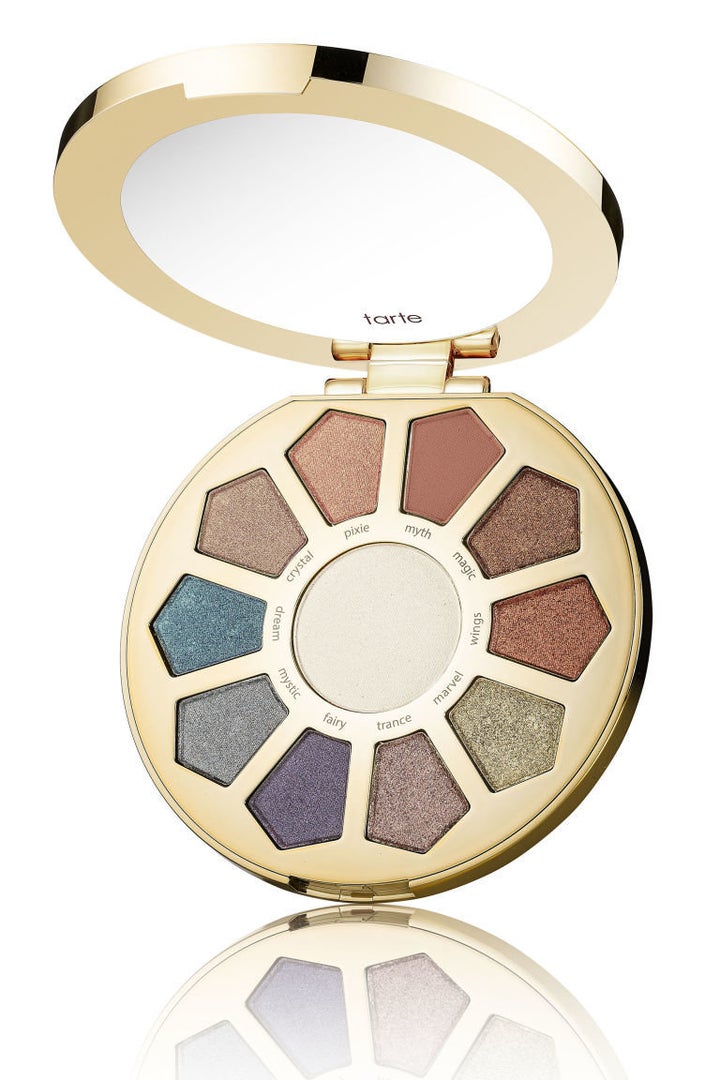 See the shadow swatches below.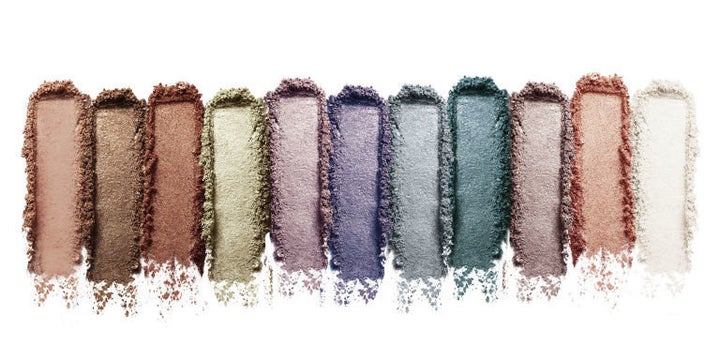 Don't mind us, we'll just be setting our calendar reminders for March 15 to snatch up these bad boys ASAP.