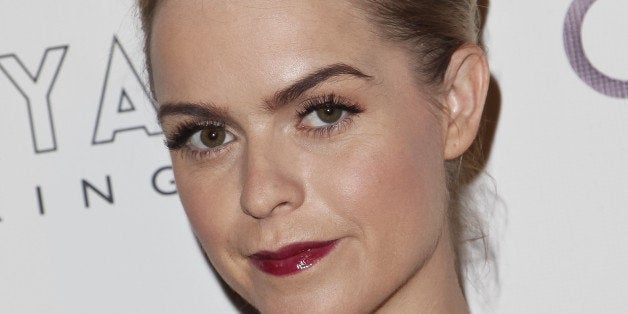 According to TMZ, the "Orange Is the New Black" star reportedly threatened her former friend Jeanine Heller via social media and text messages, and was arrested by the NYPD for violating a mutual restraining orders in place against her.
Manning's lawyer released a statement to TMZ claiming the allegations were false:
The District Attorney declined to prosecute Ms. Manning and the arrest was voided. The allegation was false. It is unfortunate that additional false allegations by an individual convicted of violating orders of protection intended to protect Ms. Manning are facilitated by purported news organizations to perpetuate the harassment of Ms. Manning exponentially.
Though, according to TMZ, the NYPD claims the arrest was not voided.
Manning posted a message to her Facebook page on Tuesday night that seems to hint at the allegations:
The 36-year-old actress pressed charges against Heller in July for allegedly sending hundreds of online messages to Manning over a four-month span, according to a report from Page Six. Heller was released without bail, but issued an order barring her from having contact with Manning or her family members.
HuffPost will update this story if either the NYPD or Manning's rep reply with a comment.
Popular in the Community