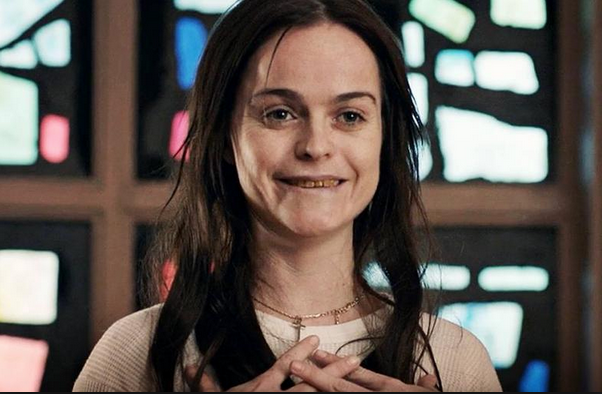 Taryn Manning has been cast as a lot of downtrodden characters in her career. There's an undeniable similarity between her roles in "8 Mile," "Crazy/Beautiful," "Crossroads," "Hustle & Flow" and now, "Orange Is the New Black."
Maybe "downtrodden" isn't the right adjective. She switches off between a few different ones over the course of our interview. The women she plays are, in her words, "troubled" and "street smart," but she doesn't love those terms either.
"It's because I'm not stereotypically ... ugh ... I'm not viewed as ... " Manning trails off explaining why she gets these roles. She has a ring on nearly every finger and they clink together as she clasps her hands. The word "beautiful" hangs in the air.
Manning sits up straight and frowns. It's important she phrase this exactly right.
"It hurts, getting beat down and being told in Hollywood, 'You're not pretty, you'll never play that girl,'" she says. "I've always heard that. I don't accept that, but over time it wears [you] down ... I guess I know I'm not going to play the same roles as Scarlett Johansson or Anne Hathaway. There are classic beauties and then there are people like me."

Manning arrived at The Huffington Post office in New York wearing an oversized burnt orange leather jacket that somehow made her look even tinier than she already is at 5 feet 2 inches (plus a couple, thanks to her pair of heeled booties).
This is our second attempt at an interview. Manning had to cancel the week earlier, when one of her "Orange Is the New Black" cast members reportedly got a hernia. I tell her that's the first time I've heard a "hernia" excuse.
"I'm gonna frickin' prove it to you," she says, grabbing her phone to text one of the show's producers. Proof is a running theme throughout the conversation.
She emphatically explained how she got into Juilliard on a full scholarship for ballet and that Britney Spears once told her that Eminem listened to one of her electronic duo Boomkat's songs on loop in his car. She knows it all sounds crazy, but.
"There are classic beauties and then there are people like me."
Manning was in the middle of filming when we met back in September. She lives in LA but has an apartment in New York for when she works on "OITNB." Between mortgage and rent, at the end of each season she just about breaks even.
"I don't really profit when it's all said and done," Manning explained. "It's not like because we're on this hit show that we're rolling in dough."
That's kind of odd to consider. You might assume that any core cast member of a modern TV show would be taking home at least as much as your pharmacist. But Manning is used to not having a lot.
"I didn't grow up with money," she said of her childhood spent in Tucson, Arizona, government housing. "It was crazy when I finally got some."
That moment was, to be precise, in 2005 when Dreamworks' record label collapsed and paid out Boomkat's second album. It was most certainly not a result of her role as Nola in "Hustle & Flow" that same year, for which she was only paid scale (about $30,000 off the Sundance hit that went on to make more than $22 million).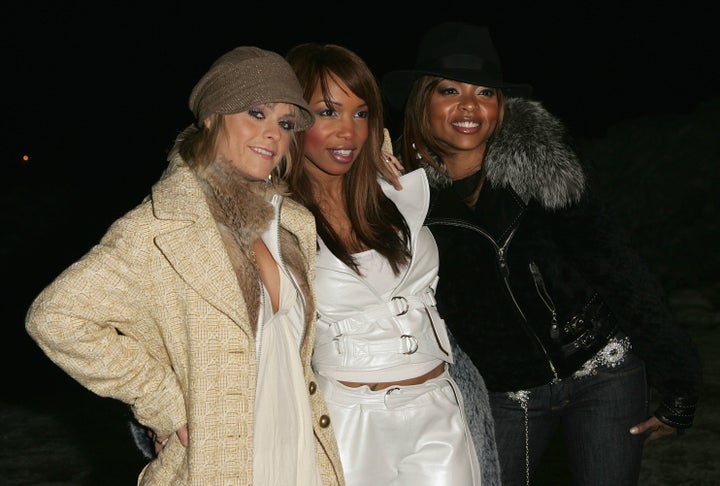 "Hustle & Flow" was Manning's last major project before "OITNB" in July of 2013, a relatively big gap as far as recognizable roles go.
She got the part of Tiffany "Pennsatucky" Doggett after spending the night in jail. Manning's not entirely sure the two things are related in terms of, "Hey, this lady knows what it's like to be behind bars!" But it did change her perspective a bit.
"I actually thanked God," she said, "I'm like, 'I understand, I hear loud and clear. This is not my punishment but I surrender to what you're teaching me right now.' The gratefulness for the teaching paid off."
This includes the role on "OITNB." Manning got the call for the role without auditioning.
Now she's back in the spotlight, or at least closer to where she was in the early aughts. And this comeback, or whatever you want to call it, has led to some misconceptions.
"Everyone thinks I just vanished and came back, but I never stopped working," she said.
She's continued to be half of Boomkat, along with her brother Kellin. And, actually, there were a bunch of indies that never hit the mainstream, like "Kill Theory" or "Heaven's Rain," and roles she turned down, like the part that went to Heather Graham in "The Hangover," because it was another stripper.
"I just feel like people aren't just one thing. They're not just drug addicts. They're not just prostitutes. There's maybe a reason they're that way. They're complex and perhaps make bad choices."
Manning has a complicated relationship with the sort of part she always seems to play.
"I was 24 when I did 'Hustle & Flow' and I got offered all of these roles where I was like, 'I just did that,'" she said. "Like, don't these directors want to discover another Taryn?"
Manning stands out for more than just her perceived aesthetic, which frustrates her from time to time. It's also her way of imbuing these so-called "troubled" figures with a level of nuance that has led to the current state of her IMDb page.
"There are some people who put on trashy like a wardrobe," "Hustle & Flow" director Craig Brewer said on a featurette DVD for the film. "And Taryn can play those roles with dignity and earnestness."
"I just feel like people aren't just one thing," Manning added. "They're not just drug addicts. They're not just prostitutes. There's maybe a reason they're that way. They're complex and perhaps make bad choices."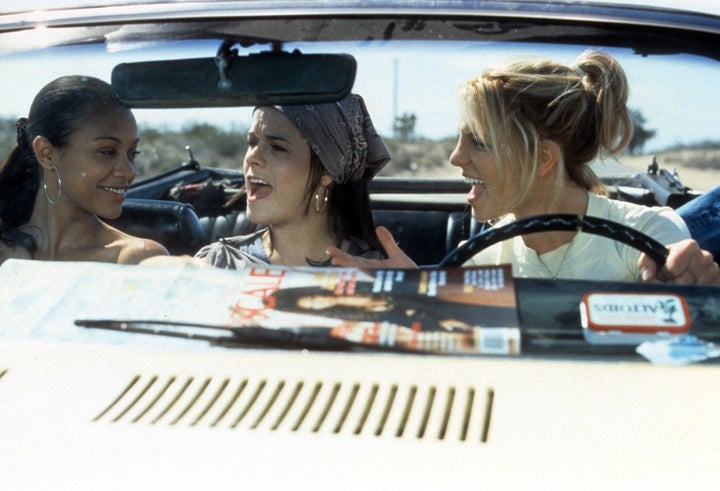 Manning's compassion for her characters stems directly from the ways she has been misunderstood in Hollywood. Ultimately, she feels she is cast in these roles because she looks a certain way and then is treated differently for playing them.
During Season 1 of "OITNB," she struggled to make connections with the cast after running through her bigoted dialogue on set.
"People would straight up walk by and ignore me," she said. "[Pennsatucky] would be in a scene yelling, 'Fuck black people, fuck gay people,' so it's hard to walk off set and make friends."

Don't they know she's just acting, though?
"There's some that didn't know me before 'Orange' and they discovered that I was in 'Hustle & Flow' and '8 Mile' and they're like, 'Oh, my god, is that the same chick?' But that's not me." She paused to scroll through her phone.

"It was a big moral conflict. Like, I have black cousins. Straight-up, this is a throwback Thursday," she continued, holding up a photo up as evidence. It was a Friday when we spoke.

"[Pennsatucky] would be in a scene yelling, 'Fuck black people, fuck gay people,' so it's hard to walk off set and make friends."
There's a desperation to this act that's been there throughout our conversation. A need to claim her narrative, to make a statement about who she is in spite of how she's seen. That usually includes oversharing, at least, beyond what her publicist might advise if she were in tow.
This interview was set up with instructions to avoid the personal. Somehow, though, Manning loops questions back to it with every quote. She makes A-to-C leaps of logic, jumping at any opportunity to correct her reputation.
Asked about representing rape on TV -- Pennsatucky is subjected to two such scenes in Season 3 of "OITNB" -- Manning discusses being accused of "doing sexual things that I didn't do" to another woman, despite the fact that the situation never made the news. There are enough similar reveals over the course of our talk to launch an entire series on Radar.
She's lived a life that is, by her own account, "often sad, yet full of so much triumph." A lot of it's online already, some of it isn't, but none is as compelling as the way Manning is in conversation with the "downtrodden" character on figurative, fictional and literal levels.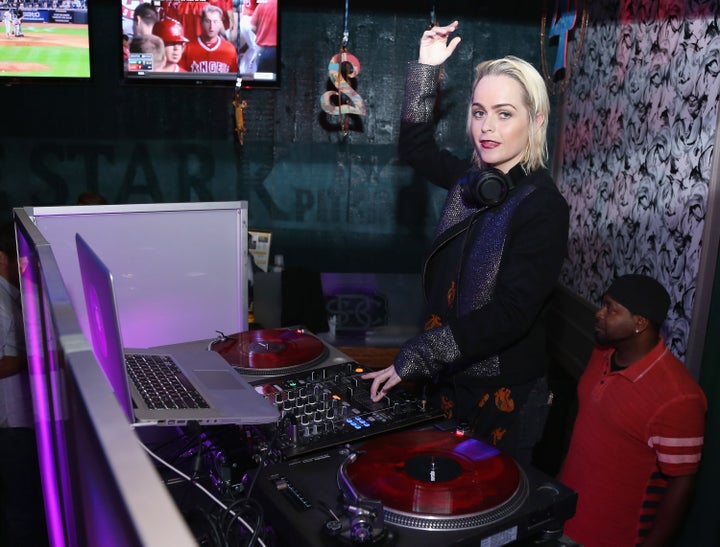 Manning DJs every now and then; it satisfies her passion for music and helps pay the bills. At Bounce on a Wednesday night, she sets up her laptop on the booth. She gets some technical support from the guy who worked the turntable before her and then dives in. Gripping her headphones with eyes closed, she moves to the music like it's divine intervention. That, or she's maybe just trying to forget where she is.
Like a celebrity trying to establish an identity, Bounce is both trying too hard and has no idea what it wants to be. It's half sports bar, with games playing on more than a dozen TVs, and half club, with bottle service and busty bartenders wearing tiny bow ties and even tinier vests. A silver rod in the middle of the room could have been either a stripper pole or a support beam. That is, until it was used as the former before Manning arrived.
"We've got Taryn Manning helping out," the previous DJ mumbled as she emerged.
"What's she from?" one woman asked no one in particular.
"Oh, I know, I know," her friend jumped up and down trying to remember. "Penn something!"
"Even if someone did come from a trailer park doesn't mean they're a crappy person. They're still humans."
I wonder if these people, inexplicably getting drunk at a sports bar-club hybrid in the middle of the week, are thinking about any of the things Manning might worry they are thinking. If they get confused, like her "OITNB" cast members have, and assume she's as awful a person as Season 1 Pennsatucky, if they conflate her series of "broken-down" women with who she is.
In the far quieter setting of our initial interview, Manning responded to the public idea of her with palpable sadness.
"Even if someone did come from a trailer park, [it] doesn't mean they're a crappy person," she said. "They're still humans."
And there it is again, that eerie similarity between the way Manning discusses herself and her characters. Her story forms an echo chamber built on performances derived from experiences, an endless cycle of her background informing who she plays on screen and those roles then informing how she's perceived.
In a way, it only makes sense that even industry members struggle to suss out the difference. Sometimes the line is hard to see, even for Manning herself.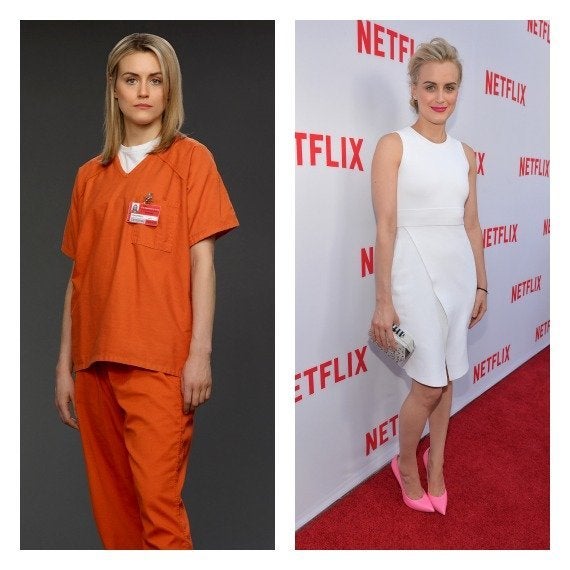 Orange Is The New Black Cast, On And Off Screen
For a constant stream of entertainment news and discussion, follow HuffPost Entertainment on Viber.
Popular in the Community