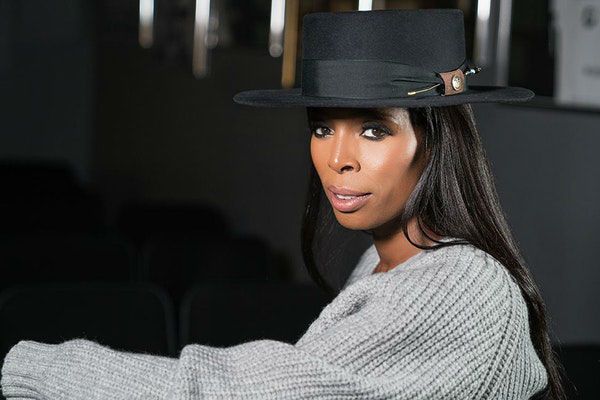 The list of female directors leading television and major Hollywood projects is actually quite short and the list of Black female directors is even shorter. When I was younger I grew up watching Debbie Allen-directed projects such as Fame, The Cosby Show, A Different World and more. I was always impressed with the fact that Debbie was the one in charge of putting everything together. Debbie was in control. Then I discovered Kasi Lemmons through her film Eve's Bayou. I was impressed. They immensely broke barriers without question. Yet I feel as if the playing field for women behind the lens continues to be inequitable and unbalanced. Despite this, there are extraordinary women changing the mathematics of this dynamic. Ava Duvernay has been killing the game with back to back hit films and shows like Queen Sugar. Ghanian filmmaker Amma Asante brought "Belle" starring Gugu Mbatha-Raw to life. Sanaa Hamri executed Queen Latifah's Just Wright, perfectly and she also directs Empire. Gina Prince Bythewood has been giving me life since "Love and Basketball" and "Disappearing Acts." She also gave us the well written, "Shots Fired" recently. Tracy "Twinkie" Byrd just finished her feature-length film, The Counter and now Tasha Smith can be added to this beautiful empowering list of phenomenal directors as her highly buzzed about film, "When Love Kills" airs tonight on TV One. You can't get on social media without seeing a picture of Smith or her interviews for this film. While the road has not been easy for the actress, she has truly arrived and this is unquestionably her moment.
Tasha Smith is known for her electrifying energy, statuesque melanin-rich beauty and extreme expertise as both an actress and acting coach. Most of us became familiar with Smith courtesy of those addictive Tyler Perry movies and sitcoms such as "Why Did I get Married" opposite of Janet Jackson, Jill Scott and Tyler Perry himself. She went on to star in the spin-off of the film, the hit television series "For Better or For Worse." Smith has also starred in Perry's "DADDY'S LITTLE GIRLS" "JUMPING THE BROOM" "COUPLES RETREAT, "ATL" and on Fox's hit, Empire just to name a few. To many of us, Tasha Smith is the around the way girl or best friend who is relate-able, supportive, honest, no nonsense and funny all at the same time. Ironically in the two instances that I've met Smith she has consistently been all of these things. Sometimes actors are able to become a certain way on screen from the ability to pull from their innate nature and other times they've just mastered their craft. Mastering her craft is what attracted TV One Executive, Tia Smith to bring Smith on to the film.
For Producers, Eric Tomosunas and Keith Neal of Swirl films (the production company behind the film) Smith was the perfect fit. "For me, Tasha is just incredibly amazing. We had a plan for her to direct a project before— we didn't know what. So when TV One made this happen I was very excited. It's such a character driven piece and so performance based that it required a director from a very high level of acting expertise, "said Tomosunas. Tomosunas' producing partner, Keith Neal agreed that Smith's background as an actress was critical for the directorial role. Neal emphasized that despite the fact that it was her first time directing a feature length film, Smith brought a level of knowledge and history to the project that could only be executed perfectly with her sitting behind the director's chair. "I've known Tasha as an actress but she is also one of the greatest acting coaches. She has trained some of the best actors to become who they've blossomed to be and we needed that type of person that could do more than just direct but develop and build the actors in a manner in which they became their roles," said Neal. When I asked him if it It was a gamble to bring on Smith as a first time feature length director, Neal said "absolutely not." "No one has ever done anything until they are given the opportunity. Collective success is all about giving deserving people the right opportunity. The network really wanted someone who clearly understood the importance of telling the Falicia Blakely story accurately. No one could have delivered this with the level of execution that Smith has done." said Neal.
Based on a gripping true story, "When Love Kills" stars Niatia 'Lil Mama' Kirkland as Falicia Blakely, a young woman who gets caught up with the wrong man who leads her down a dangerous path of drugs, gun and more.At 16 and already a mother, Blakely is at odds with her mom ( Tami Roman, Basketball Wives) and soon begins working at a strip club when she meets Dino (Lance Gross, House of Payne ), a man who she thinks is the man of her dreams. Dino, however, is much more than he seems and soon pulls Falicia into a dangerous life of crime that changes everything she knows about herself.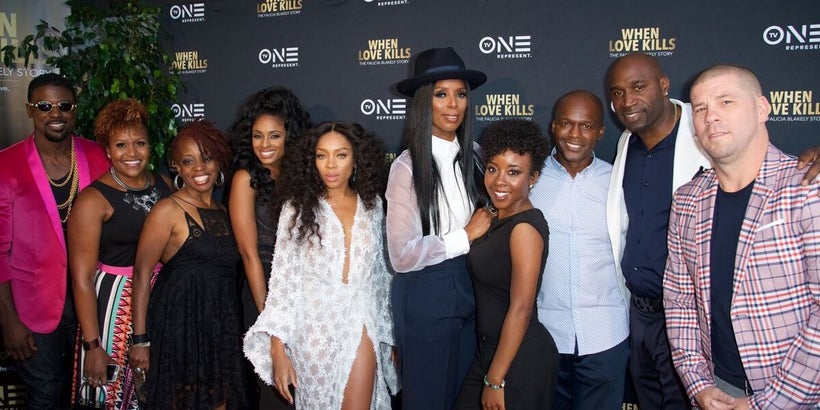 "I really connected with Falicia's story," said Smith. "People don't understand what other people's struggles are like or their emotional path and upbringing. No one knows what causes people to end up in certain situations. No one is in a position to judge someone's path especially because our journeys are different," begins Smith. "I had compassion for Falicia, her family and the victims." Smith is very passionate as she talks about "When Love Kills." "Coming from where I'm from and growing up in the environment of the strip club and around an urban environment contained with pimps, gangs, drug dealers and things like that I felt like I could bring a lot to this story I've been to the worst place I could ever be," she said "but I always had a dream—I knew I was going to go to Hollywood and be something."
As The daughter of a Camden, New Jersey single mother who gave birth at 15 to her and her twin sister Sidra, Smith's story in itself sounds like a cross between a Tyler Perry film and a Jay-Z song where he "sees the vision and puts his money on the long-shot and what not..." Camden is the metaphor come true of a "hard knock life" for real and the way Smith's life has bloomed beautifully once seemed like a long-shot for the star. There were times when the city of Camden graced the list as one of the top three murder capitals in the United States. Unlike some people who conveniently have amnesia about the fact that they grew up struggling as they look down on everyone else- this has not been Smith's narrative. Smith has been transparent and honest about her childhood and growth and this is what has helped propel her to this moment. She credits her longtime childhood best friend from Camden, Actress Tisha Campbell-Martin for pushing her and being supportive of her journey. From social media to blogs, people are deeply connecting to Smith's journey and all she has to say and her film. Smith told me that she wanted to bring Falicia's story to light in a way that humanizes her struggle. Falicia who was charged for murder as a teenager is currently serving a life sentence in Georgia for the killing of three men that she claimed was initiated by her abuser and pimp, Dino played by Gross.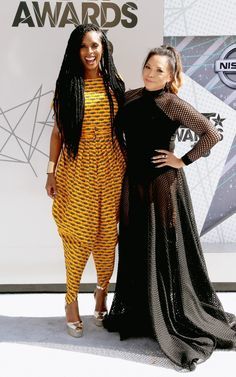 "It's easy to be judgmental and discount a young woman's story because of her circumstances and that she was stripping but there's bigger story within all of this. Everyone has different paths and experiences its part of being human. Falicia was a young girl looking for love and validation in all the wrong places. You never know what people will do for love or the lack there of. This is a story about abuse, control and power. When I was 14, I dropped out of school – a lot of people don't know that. By the age of 16, I was bartending in a strip club, by the age of 20 I was stripping…so I understand how Falicia got there," said Smith, "By the grace of God, I ended up here, but she ended up in jail for the rest of her life!" In addition Smith told the New York Post's Tashara Jones that "There are women in our industry who are in politics, and in the corporate world, who are vulnerable," Smith said. "They may not necessarily commit crimes against others, but they may commit crimes against themselves, because they have allowed themselves to get caught up in very abusive relationships out of their need to be loved. And that makes them prey for predators."
When I asked Smith if she felt the pressure as a Black woman directing this feature, considering the opportunities are rare she said no. " No I didn't look at it in a political way or how the media would perceive it. I just wanted to be honest and let that show through in the film. Also It took more than just me to bring this story to life. You really cant make a great movie without the right talent and collaboration of your team. It took the network, Niatia, Lance Gross and my amazing cast to make these characters come alive as well as the production team."
In an effort to reinforce the film's underlying message that real love doesn't hurt, TV One, in partnership with the National Domestic Violence Hotline, will air a public service announcement during the film presentation.If you need help starting the conversation, you can contact the National Domestic Violence Hotline 24/7 at 1-800-799-SAFE (7233) or visit www.thehotline.org." "When Love Kills" premieres tonight at 9/8C on TV One. You can keep up with Tasha Smith and her upcoming projects and acting workshops by going to her website.
About The Author: Abesi Manyando is a Writer, Scholar and Television Producer living in Atlanta, Georgia. She is the owner of the Branding company, Abesi PR and the curator of 7thandLotus, an informative popular lifestyle blog centered around culture, global news, and arts & entertainment. She is currently working on a children's book.
Calling all HuffPost superfans!
Sign up for membership to become a founding member and help shape HuffPost's next chapter
This post was published on the now-closed HuffPost Contributor platform. Contributors control their own work and posted freely to our site. If you need to flag this entry as abusive,
send us an email
.