Wowza! Actress Tasha Smith looks stunning on the December issue of Essence magazine.
In the cover story "Diary Of A Happy Black Woman," the 40-year-old star opens up about her faith, finding love and her life-changing friendship with director Tyler Perry.
Famous for her sassy role as Angela in the movie "Why Did I Get Married?," Smith has distinguished herself as talented actress with serious box office moneymaker. Plus, she's a happily married black woman (take that statistics)!
So it's hard to believe that Smith's life wasn't always so glamourous.
The New Jersey native was once homeless, worked as a bartender at a strip club at 14-years-old and was struggled with drug addiction. To say she's come a long way is an understatement.

"All those years ago, I was a girl with this dream, but with no education, no confidence, no self-esteem, nothing. And now God has brought me to this place of destiny, and He's not even done with me yet," Smith told Essence.
That bright beautiful smile on the cover takes on a whole new meaning! Checkout the slideshow below for more celebs that went from living on the streets to living large.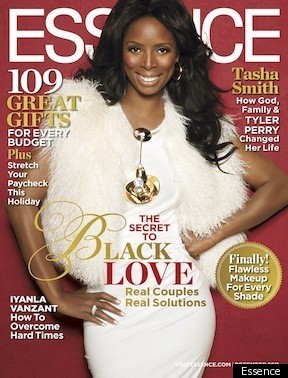 Popular in the Community