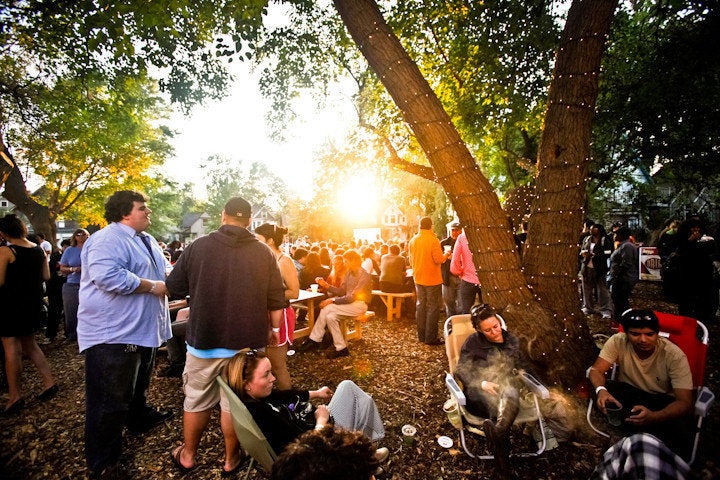 After a popular run in Detroit last fall and a short stint in spring, Tashmoo Biergarten is back for October with extended hours.
The outdoor, European-style beer garden opens at noon this Saturday for sanctioned day drinking and merriment. They will be open until 9 p.m. Saturdays and Sundays through October 28. During that time, they take one field trip, leaving their location at 1420 Van Dyke Avenue in West Village on the 20th to participate in Atwater Brewery's Blocktober Fest.
Beyond local beers, hungry drinkers will find a range of Detroit-area vendors selling food, including People's Pierogi, Avalon Bakery, Detroit Vegan Soul and Treat Dreams. In a stroke of luck for the indecisive, Detroit's delicious dueling sausage companies, Corridor and Porktown, will each be in attendance on different days.
This year, the pop-up concept has expanded beyond the beer garden. Next door, Coffee & Doughnuts and PRAMU are opening temporary shops in the Parkstone Apartments building at 8047 Agnes Street, turning one block of West Village into a top Detroit destination for October.
Coffee & Doughnuts will be open seven days a week beginning at 7 a.m. Friday and lasting through early November. These aren't your average Tim Horton's treats, though: classically-trained pastry chef Angela Foster will be making artisanal doughnuts.
Those looking for a metaphysical shopping experience will need to bring their doughnuts to PRAMU, short for "The Pataphysical Research and Metachanic Union Local 313," which offers local apparel, antique furniture, and "other oddities." They'll be open during Tashmoo's run and will continue hours for the holiday season.
Brian Hurttienne, Executive Director of the Villages Community Development Corp., believes this is just the beginning for West Village shopping.
"We project by the spring and summer of next year the entire block of Agnes Street will be bubbling with full-time, independent retail," Hurttienne said in a statement. "These pop-ups will give our neighbors a small taste of things to come, plus provide Detroit's entrepreneurs an idea of what it's like to run a small business full-time."
Below, check out photos from last year's Tashmoo's run: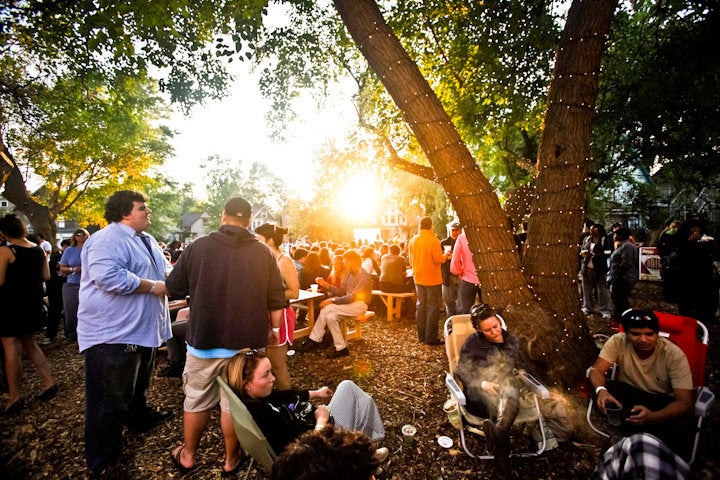 Tashmoo Biergarten Opens In West Village Neighborhood Of Detroit
Popular in the Community