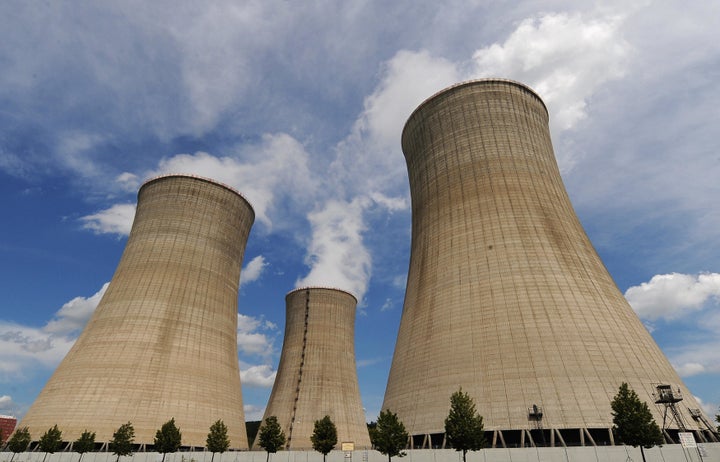 On Monday, the state Senate voted on and passed a potentially catastrophic bill, despite getting no input from its own state task force, set up two years ago, that included gubernatorial candidate Bill Brady. The vote, to lift Illinois's current moratorium on new nuclear power plants, was to have been informed by a Nuclear Issues Task Force set up in 2008. But the task force never got around to conducting its review, or issuing any findings.
The moratorium was put in place in 1987, when legislators, regulators and ratepayers were all struggling with the disastrous economic consequences of the billions of dollars in cost overruns rung up by the last few nuclear plants built in Illinois. In 2008, a few legislators proposed lifting the ban and the general assembly, faced with the complexity of the many issues (radioactive waste, climate change, jobs, security) passed Senate Joint Resolution 101, establishing a task force of legislators and other state officials to study these issues and report back to the legislature in January of 2009, so that it could make a more informed decision. Senator Michael Bond and Rep. Thomas Holbrook were appointed co-chairs, and Sen. Bill Brady, now the GOP candidate for governor, and Rep. Michael Fortner were the other legislators appointed to the task force.
The task force met exactly once: in December 2008, in Chicago. At that meeting the chairs explained that they hadn't had time to schedule any meetings or conduct any kind of a review, and would be asking the general assembly to extend the date for their report. The task force never met publicly again. Never reviewed anything. Never investigated anything. Never reached any conclusions about anything. Never reported anything. [Full disclosure: I volunteered to serve on the task force as a concerned citizen, but was turned down by Sen. Bond. So last year I posted what I had to say here on the Huffington Post.]
Nonetheless, without any kind of input from its task force, the state senate voted on Monday to lift the moratorium on new nuclear plants in Illinois. No discussion about the impacts on electric rates. Nothing about the implications of making more nuclear waste that will be stored in Illinois indefinitely, and will remain lethal (pretty much) forever. Nothing about the disastrous, job-killing impact on the nascent wind energy, solar energy, and energy efficiency industries in the state. Senator Brady apparently wasn't present for the vote, and is recorded as Not Voting. Senator Bond voted yes.
One of the other things the task force was supposed to look into, but didn't, was the set of homeland security implications of new nuclear plants. Could a suspected al-Qaeda terrorist have gotten a job working inside a nuclear plant? No, that could never happen. Oh wait, it already did. Six times at least. We found out just last week. In a roundup of suspected al-Qaeda operatives in Yemen earlier this month, the FBI apprehended Sharif Mobley, a New Jersey man who had worked at six different U.S. nuclear plants since 2002. Of the six plants where Sharif Mobley worked, three of the plants were operated by Exelon, the parent company of Commonwealth Edison, that also operates all of the Illinois nuclear plants.
What did the task force say about terrorists infiltrating nuclear power plants? Nothing at all. What discussion did this recent news about Sharif Mobley get before the Senate voted 40 to1 on Monday to green-light plans for new nuclear plants? None at all.
How much confidence does this vote inspire in the public? None at all.

Calling all HuffPost superfans!
Sign up for membership to become a founding member and help shape HuffPost's next chapter