Carmel, Calif. -- When my girlfriends and I first showed up at Tassajara, the vibe was not welcoming. In fact, the other 35 or so guests and employees looked at us, as if we were spa-goers headed for The Golden Door or Miraval who had made a wrong turn. After all, Tassajara is best known for being the first location outside of Asia where Buddhist monks can be ordained... certainly not a spot for celebrity sightings or 12-step facials. This is the real deal: back-to-nature, no electricity, very few creature comforts, spartan accommodations, all vegan food, and a clear emphasis on spirituality, meditation, yoga and living sustainably.
Admittedly, my girlfriends and I did not look the part -- we looked more chic city slickers than Zen Mountain retreat. When we first got out of the car, my friends shot me looks that could kill, e.g. "this is not what you had described... " Kind of reminded me of the time I convinced a different set of GFs to go on a three-week, raw foods cleanse. They are still lambasting me over that episode.
Just getting to Tassajara requires a serious commitment. At first I thought it would be easy, just direct into Monterey and you're nearly there. Well, not quite. Try a treacherous, fingernail-biter of a drive two hours beyond Carmel, descending into canyons that drop over 3,500 feet in only four miles. Oh, there are plenty of boulders to avoid, as well as forest fires. Thankfully, a fire had just been extinguished in time for the retreat to re-open, and a group of "hot shot" firefighters were kind enough to comp us a five-gallon drum of fuel. Otherwise, we would still be there, as the needle was approaching "E" and there are no gasoline pumps for miles!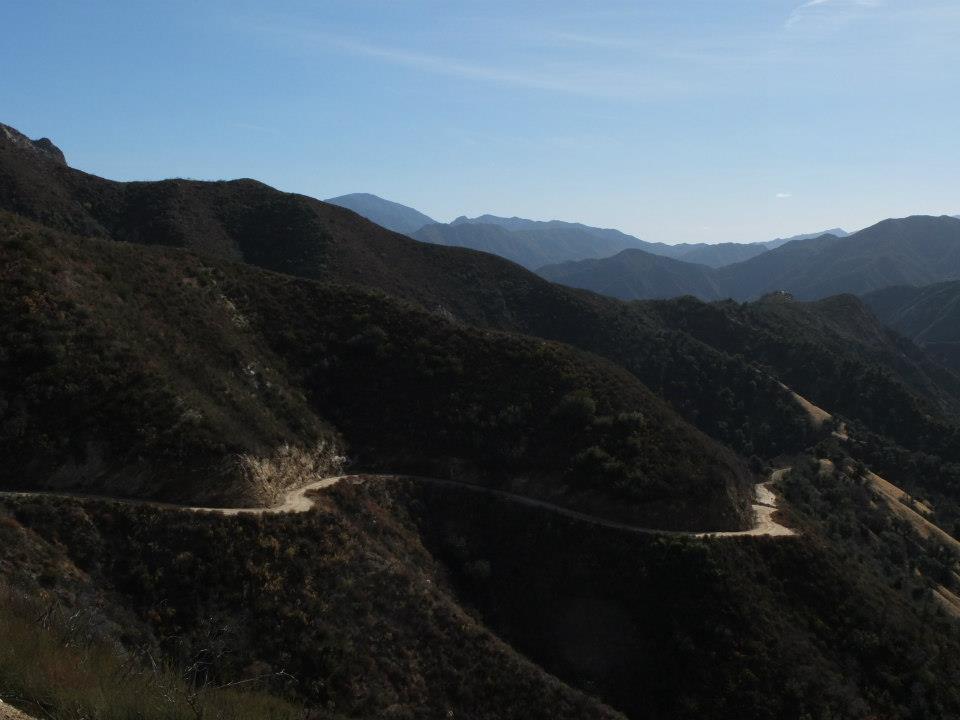 The long and treacherous road to Tassajara, the first Buddhist monastery outside of Asia (Photo: Facebook)
One thing very noticeable is the lack of plastic. There is literally none anywhere in sight. Everything is ultimate green, but in a thoughtful, well-planned way. And not in-your-face, how-dare-you-have-a-plastic-bag-in-your-backpack way -- just setting a great example for how we could live with almost no plastic packaging materials if we try hard enough. Truly a sustainable way of living. In fact, one of the best and purest that I have ever experienced.
The accommodations may have been modest, but the food, oh, the food! Without a doubt, the best vegan cuisine I have ever eaten. And the bread, OMG! Even by standards of San Francisco, home of the world's best sourdough, Tassajara's bakery cranked out possibly the best loaf of sourdough on the planet. In fact, it is so good that Tassajara runs a fully functioning retail outlet in the city of S.F. which is very successful, selling the monastery's bread products to consumers.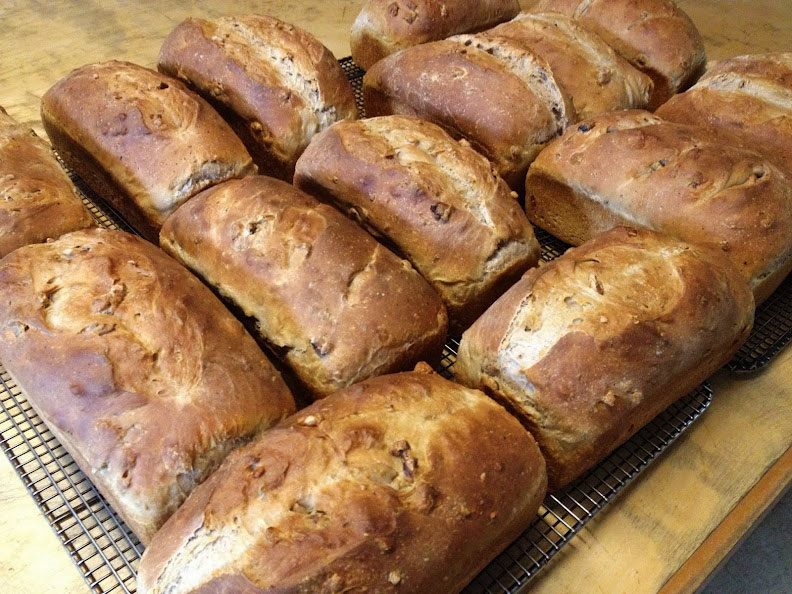 The best loaf of sourdough on the planet (Photo: Facebook)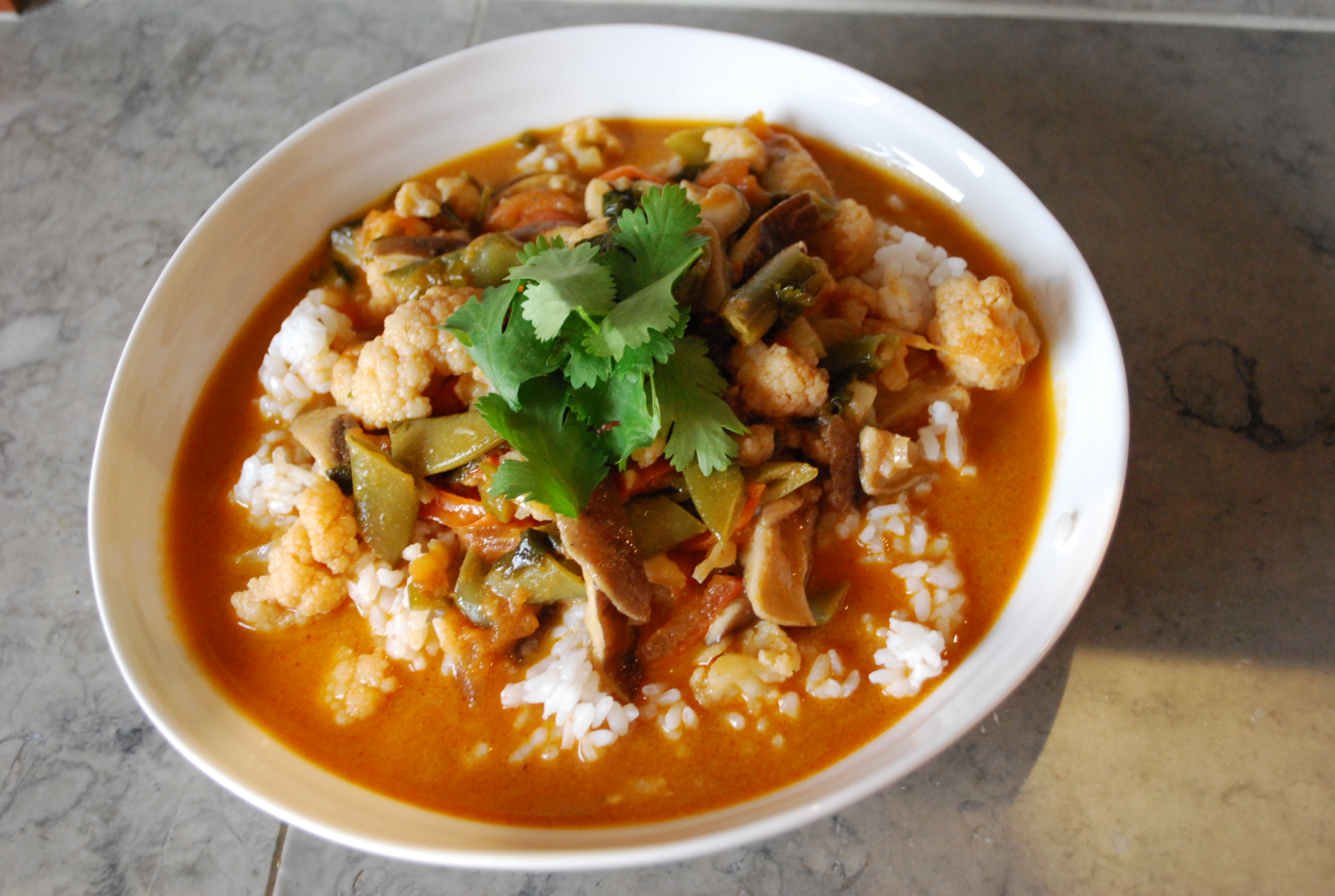 Red curry vegetables -- a Tassajara favorite (Photo: vgourmet.ca)
So while I am not sure I'd be in for volunteering for a 14-day work-study program in return for room and board, two or three days at Tassajara takes you back to your roots and reminds us what real sustainable living is all about. Not to mention, it is held in esteem as the first place outside of Asia where you can study to become a real Buddhist monk.
Perhaps the high point of the weekend was the chance to watch an actual Buddhist monk's ordination ceremony. A rare opportunity usually not afforded to outsiders. Just by sheer luck, we happened to be there for a genuine ordination, the first one in over three years.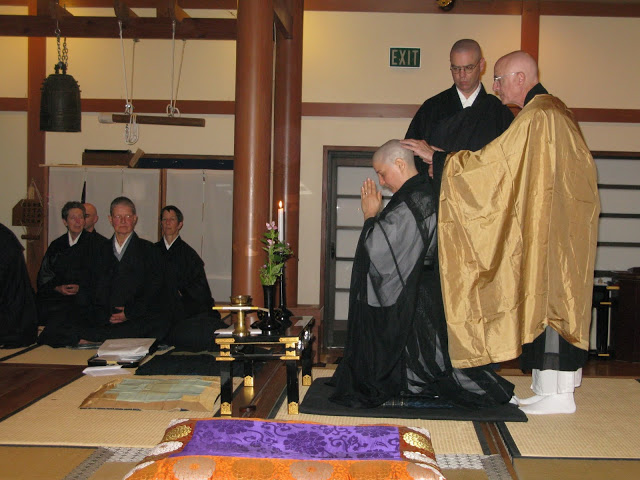 Priest Ordination shaving ceremony (Photo: theinosblog)
I will always remember my time at Tassajara. If you feel like you are getting too caught up in the big city rat race and need a dose of "back to basics," Tassajara is the perfect remedy. As the weekend came to a close, the consensus was this should be an annual pilgrimage.