"Don't forget to drink chocolate milk after the run!" The voice of my high school cross-country coach echoed in my head as I crawled through the muddy water at the Rugged Maniac Obstacle Race in Brooklyn. Although I swallowed a gulp of liquid that resembled chocolate milk, it did not taste quite as sweet.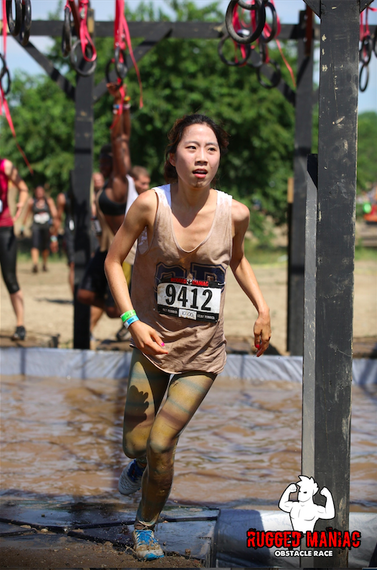 This past June, my boyfriend and I ventured into deep-Brooklyn to get down and dirty at the Rugged Maniac, a 5K-obstacles race with feats like climbing over a wooden wall, crawling through the mud-filled tunnels, and rocketing down a 50-feet water slide. The event organizer recommended that we wear clothes we would not mind getting ruined, so I donned my white tank top and tie-dye leggings that could be tossed out after the race.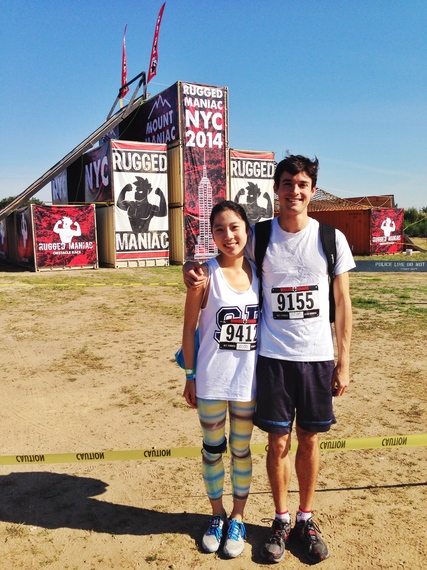 Upon our arrival at the Aviator Sports and Events Center, we received our race bibs and RFID timing chips, which were entwined through the shoelaces to ensure that our times were accurately recorded when we cross the start and finish lines. My goal was to place among the top three female finishers so that I could win a medal, a custom made sweatshirt, and a free entry to next year's race.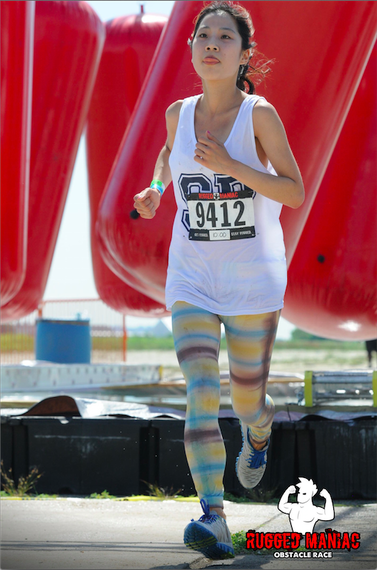 Because more than 6,000 people signed up for the race, there were 20 different waves of runners leaving every fifteen minutes. As soon as the announcer blew the horn to signal my heat's departure at 10 a.m., I bolted toward the first challenge -- Foam Frenzy and Quad Burner, which involved navigating through the foams and conquering three sand dunes. At that moment, I very much appreciated all my biking escapades in the city for giving me strong calves and quadriceps.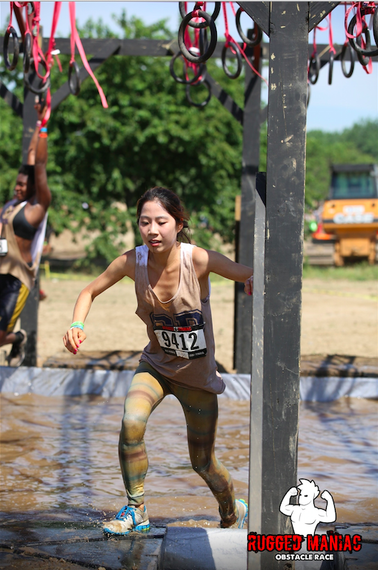 The toughest challenge for me was the Ringer, in which we had to swing like Tarzan from ring to ring across a pool of murky water. Not only do I have a weak upper body, but the obstacle also appeared at the tail end of the race so my whole body was shaking from exhaustion. Though I felt like helpless Jane longing for Tarzan's mighty strength, I just gripped on to those rings as strongly as I could and tried to carry my momentum to get across the water. Another tough challenge was carrying a 25-pound sack -- nearly quarter of my body weight -- on my shoulder and jogging up and down the muddy hills. Luckily, all these years of carrying book bags have helped to build tolerance on my shoulder.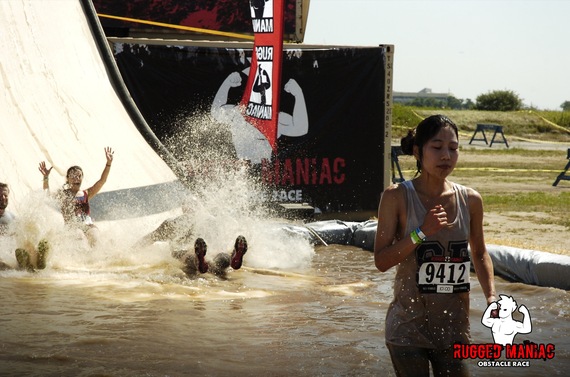 With just a few more obstacles left, I could no longer feel the scratches on my back from crawling under the barbed wires and bruises on my knees from tumbling down a steep wall. By the time I crossed the finish line, my white tank top had turned ivory, my running shoes were soaking wet, and my shoulder was a couple shades darker from the sun.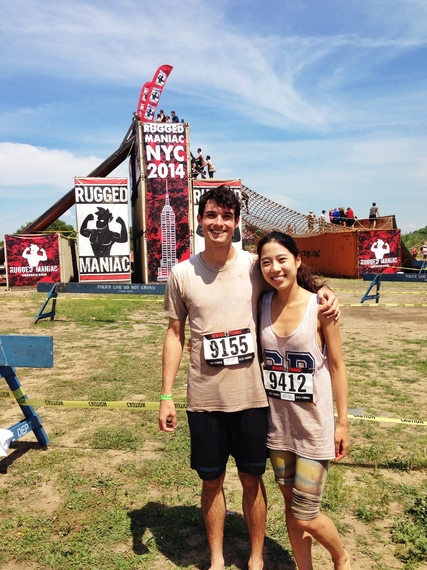 Even though a little glitch in the timing technology prevented me from knowing my standing on the day of the race, I found out three days later that I had finished first among all the female racers with a time of 35 minutes and 21 seconds. Without a doubt, my victory was sweeter than a glass of chocolate milk.
Photo courtesy of Rugged Maniac
Related