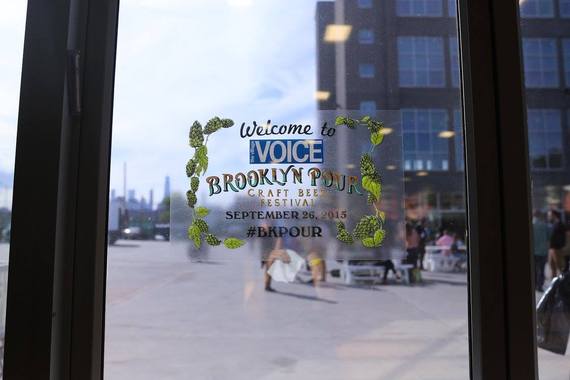 For someone who loves everything pumpkin (pumpkin pie, pumpkin risotto, pumpkin muffin, even plain pumpkin puree!), fall is my favorite season to attend beer festivals. After all, 'tis the season for pumpkin beer! This year's Brooklyn Pour certainly satisfied my craving for this autumnal flavor with plenty of craft breweries featuring their seasonal pumpkin brew.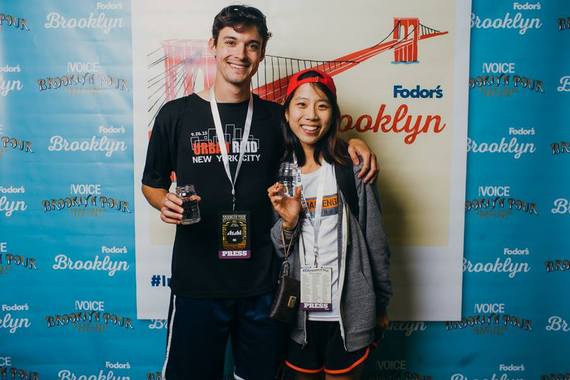 Smuttynose, a brewery in New Hampshire, served its Pumpkin Ale. Available only from late summer through Thanksgiving, this rich and slightly bitter beer is made with real pumpkin puree, cinnamon, nutmeg, and cloves for the perfectly spiced pumpkin flavor.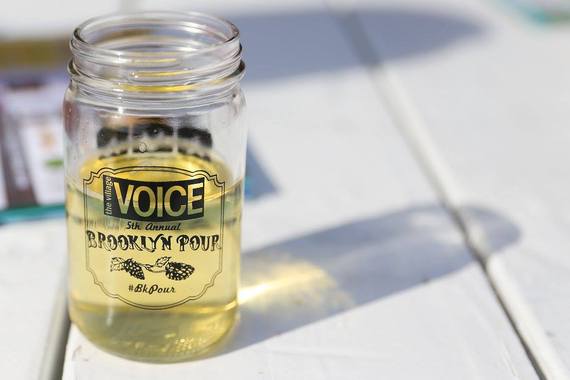 Based on its name, you would think that the Leaf Pile Ale from Greenport Harbor has nothing to do with pumpkin. But don't judge a beer by its name! Leaf Pile Ale packs so much pumpkin flavor that your taste buds might mistake it for a piece of pumpkin pie in a glass. In addition to pumpkin, the Leaf Pile Ale has flavors of ginger, cinnamon, whole bean vanilla, all spice, and nutmeg to produce that aromatic autumnal taste.
The drink selection at Brooklyn Pour was not limited to beer - we also got to try cider, cocktail, almond milk, and coffee. I especially enjoyed Ace Pumpkin Cider, which is made by adding cinnamon, cloves, and all spice to fermented apple juice. This seasonal cider is released after Labor Day and available through Thanksgiving. My only question is, "Why don't they make it year-round?" I guess the seasonality of pumpkin beer and cider make them that much more special.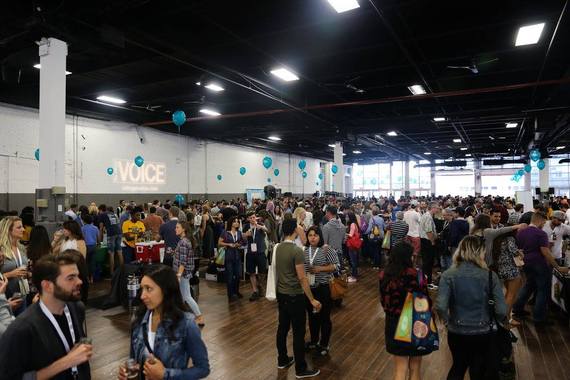 Organized by the Village Voice, Brooklyn Pour celebrated its fifth anniversary with over a hundred craft breweries from New York and beyond pouring glasses after glasses of their best seasonal, micro, and reserve brews to beer aficionados. This year's event was held in a new location at the Brooklyn Expo Center.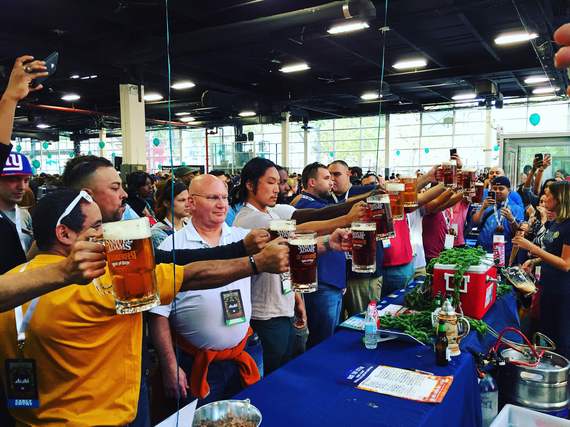 In addition to beer tasting, the event featured other entertainment. My boyfriend and I battled it out against another couple on an intense round of corn hole (of course we came out victorious!), made funny faces at the photo booth, and also participated in a stein hoisting competition. I was so close to winning, but my muscle gave out with just a couple seconds to spare. Next time!
Photo courtesy of Laura June Kirsch