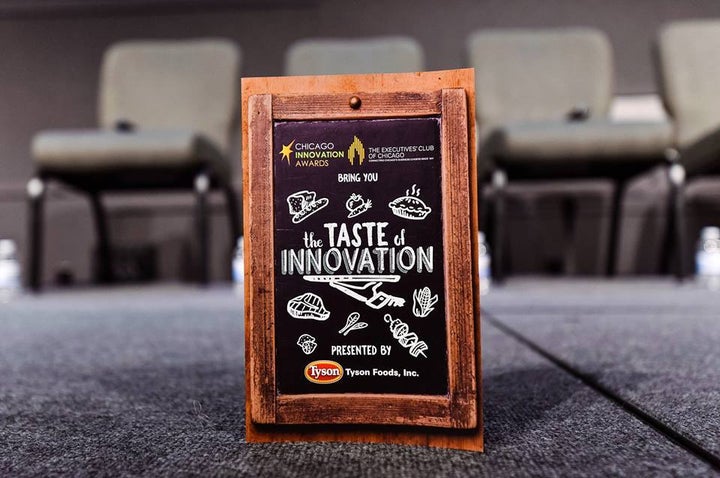 As technology becomes more integrated in our daily lives, how will this impact what and how we eat? Will George Jetson food pills replace our holiday feasts? We seem to be at a dichotomy with food. People either want food to be a communal dining experience or food for function - hello nano-nutrient cubes. However, it does not have to be an either-or approach. Technology can enhance our lives by making food and information about what we eat and where it is sourced more accessible enabling us to be intentional about our relationship with food, health, nutrition and the impact on the farming community. These and other topics were discussed Wednesday night at the Taste of Innovation presented by the Chicago Innovation Awards in partnership with the Executives' Club of Chicago and Tyson Foods.
The opening reception played with our Jetsons food fantasies. Colorful drones delivered hor d'oeuvres to attendees. Sculpture and fashion served as movable feasts. The Chicago Innovation Awards, unlike your mother, believes in playing with food giving attendees a sensory feast for the eyes, ears, and stomach. Tyson's downtown Chicago headquarters provided the perfect space for this close encounter of food and technology as Chicago food entrepreneurs and innovators met.
"If you dislike change, you're going to dislike irrelevance even more." - Erik Shinseki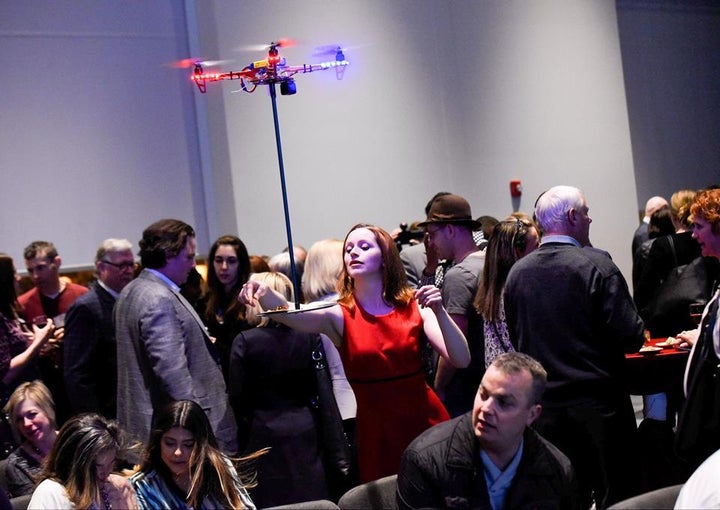 Chicago has always been a food city. Tyson opened its downtown headquarters in 2014 with innovation as a key focus noting that innovation was necessary for growth. To keep its pulse on the future, Tyson begin looking for brands to develop and incubate via its Tyson Tastemakers program. Recently, Tyson started a venture capital fund to invest in startups. Tyson looks at trends with consumers and markets to keep up and get ahead of the market - macro trends in food industry.
Panelists represented various segments of the food industry. Orlando Saez, CEO of Aker and an "accidental farmer" was moderator for the night. Panelists included: Noelle O'Mara, VP of Emerging Brands Innovation for Tyson; Keith Anderson, SVP of Strategy and Insight for Profitero; Linda Mallers, CEO of Farmlogix; Paul Larson, Executive Chef for Blue Plate Catering; and Matt Matros, Founder of Protein Bar.
Moderator, Orlando Saez, said that from the perspective of the farmer/producer the focus is on integrating data technology to maximize output while minimizing input. He noted that farmers are already using drones to manage fields, so the natural next step is farm equipment that will drive itself. He said that growers want to analyze what seed works with what soil. This statement reminded me of the crop rotation distribution system invented by inventor George Washington Carver in the antebellum South.
Noelle O'Mara said the latest trend is "anticipatory eating" with the consumer desiring to be a participant, not merely a spectator in the food-farm-to table process. She said that consumers want experiences not merely a food transaction. Consumer convenience and significant engagement are sought simultaneously. This tension breeds innovation.
Paul Larson noted the latest trend in catering is zero waste cooking, up-cycling food waste. Instead of putting carrot peelings in compost, deep fry them as a garnish to a dish.
Linda Mallers said that sustainability, locally sourced food, and allowing customers the option to define "locally sourced" is changing the industry.
Keith Anderson said that shoppers can discover and consider what to eat. Choice is incredible. However, the cost of entry for a new brand in food industry is profound.
Matt Matros said that transparency in where food is coming from, what your food ate, and these type of disclosures, in addition nano-nutrient technology are the latest trends.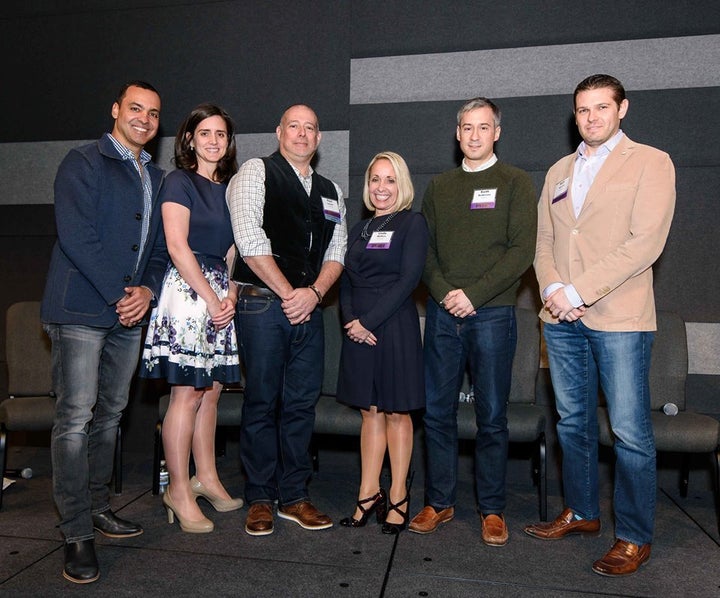 MARKET DISRUPTORS IN THE FOOD INDUSTRY
Linda Mallers said that change is being driven by customer demand. Who grew it? Where is it sourced?
Matt Matros said that there's a bifurcation of time. People either want immediate via UberEats or the full service dining experience. Unfortunately, this means that providers in the middle are starting to perish.
Keith Anderson said that the reality of e-commerce is that a relatively small percentage of food is purchased this way. He noted that the proliferation of food delivery with growing availability so being agile to sense and respond when things are changing is required. He concluded, "If you're not out there, then someone else will. We need to be open to different definitions of success and risks."
"The illiterate of the 21st century will not be those who cannot read and write, but those who cannot learn, unlearn, and relearn." - Alvin Toffler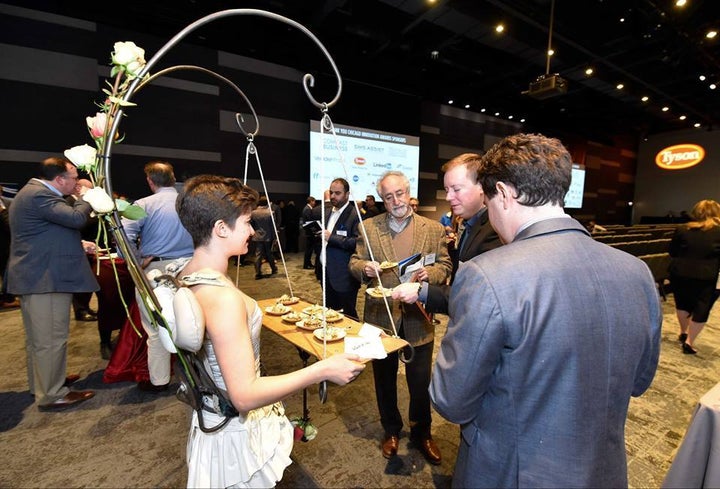 TRENDS vs MARKETING TACTICS
Paul Larson said that the 80s trend diets were marketing tactics, where now people truly are concerned about what they eat. "It's not about dieting, but lifestyle change (paleo, vegan)."
Keith Anderson noted that it is simple to monitor what people are searching for via Amazon Fresh. He said that to get ahead of the market, don't focus on 5 star reviews but look at 3 star and below reviews to discover needs in the market.
Linda Maller said marketing tactics exist in labeling. How do you know what is marketed as "organic" is actually organic? You must check to see the certification. If there is no certification then it is marketing. She concluded that we need to bring visibility and transparency to labels like no-GMO, organic.
HEALTHCARE, COMMUNITIES and the FOOD INDUSTRY
During the Q&A the audience's questions mirrored consumers concerns with transparency. One attendee asked, "Healthcare is more expensive. How can industry partner with food to help?" Matt Matros responded noting that "companies need to feel a sense of responsibility because not everyone can afford to shop and eat organic. Even if you're a fast food company, you should care about the cost per calorie making it a quality calorie." This sense of corporate responsibility is echoed by sponsors of the Chicago Innovation Awards. Matthew Doubleday from WinTrust Bank said it best, "We're community bankers. What's good for the community is good for us. That's why we became involved with the Chicago Innovation Awards three years ago. We want Chicago to do well."
Tyson and Eli Cheesecake espouse this philosophy in their partnerships with local communities to address issues of food deserts and hunger. Tyson has community partnerships via its Spark mentoring program and Blessings in a Backpack. The Spark program provides mentors for middle school students with corporations. Blessings in a Backpack provides over 300 backpacks a week to children located in food deserts to fight hunger within the city. Eli Cheesecake is also active within Chicago communities offering partnerships with local schools and organizations.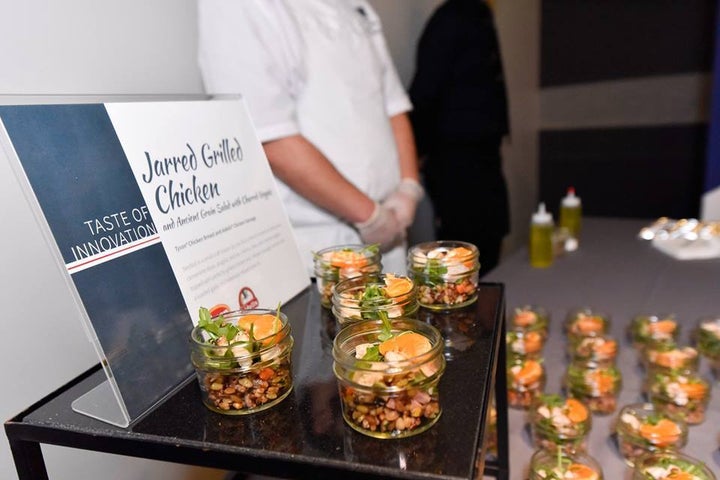 CHICAGO and the LACK OF FOOD TRUCKS
Another audience member asked, "Why isn't Chicago a leader in food truck and shared kitchens industry especially regarding women and minorities?" Linda Mallers noted that "there are so many individual efforts and duplication of effort. Businesses need to aggregate to eliminate the duplication of efforts and will be more effective. Regarding women and minorities, let them get certified." Paul Larson noted the lack of food trucks is a city regulation problems. However, he pointed out that programs like the Hatchery are doing for food incubators what 1871 is doing for tech startups.
After having drones deliver food to attendees, the evening could not end without a question from the audience about when we would start eating George Jetson food pills. Matt Matros responded that the topic of nano-nutrients brings up the issue of bifurcation. Are you eating for the enjoyment of food or purely for food? Keith Anderson pointed out that we already have food nutrient cubes on the market in soylent, "nearly flavorless goo that is purely functional." He continued that the question becomes is food communal or for function? Keith pointed out that food cube nutrients do serve a function for athletes or if you are time-strapped and simply need nutrients to get through the rest of your day.
Taste of Innovation was a perfect foray into the future of food and Chicago's place in it. The first take away was how we decide to view food as communal or function and understanding that they are not mutually exclusive. The second take away was that consumers want transparency in how their food is sourced and how "organic" and "locally sourced" are defined. Lastly, the industry needs to be a "mirror to reflect the marketplace" being open to the risk of failure.
Popular in the Community