If there's one occasion to pull out a bottle of pink Champagne, then Valentine's Day is the perfect one. But this sparkling wine has much more to it than just its color. Here at Kitchen Daily we appreciate all types of wines, including sparkling rosé. The color isn't designed for any specific holiday or gender -- rosé is simply another category of wine unto itself.
Sparkling rosé can be made by two ways -- either by the traditional method of letting red grapes remain in contact with their skins so the liquid takes on a blush color, or the cheaper "cheating" method of mixing red and white wines. Rosé wines can range in color from pale coral to bright raspberry. Many regions all over the world produce sparkling rosé wines, including France, Spain, Italy, and North and South America.
Rosé has complex aroma and fruity flavor. It's a versatile wine that's great for toasting or for serving with appetizers, the main meal or dessert.
Our Kitchen Daily editors decided to put some budget-friendly rosé wines to the test, all under $20. We tried a bottle of pink Champagne, pink Spanish cava and sparkling pink wines from France, Italy and America. We also tried a sparkling red wine from Italy just for comparison -- we were pleasantly surprised by it. Here are our favorites and our clear winner.
What kind of sparkling wine do you like to drink? Leave a comment.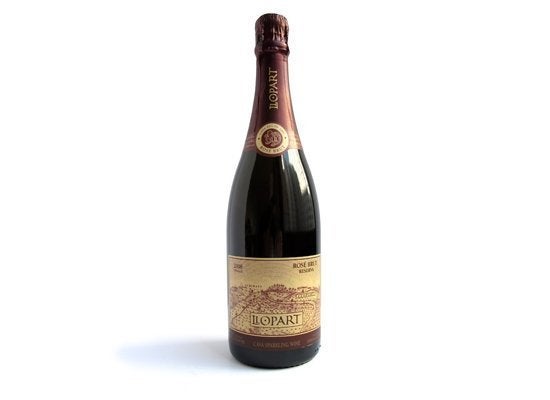 sparkling rose wines
Related