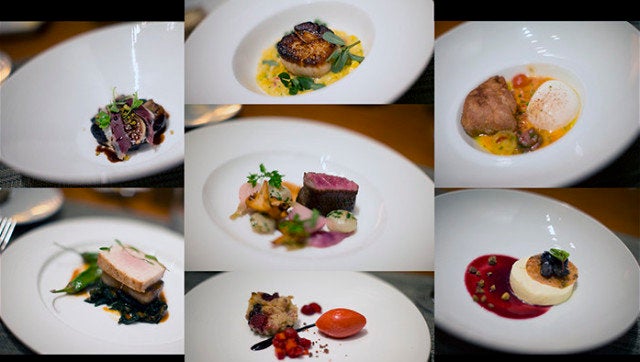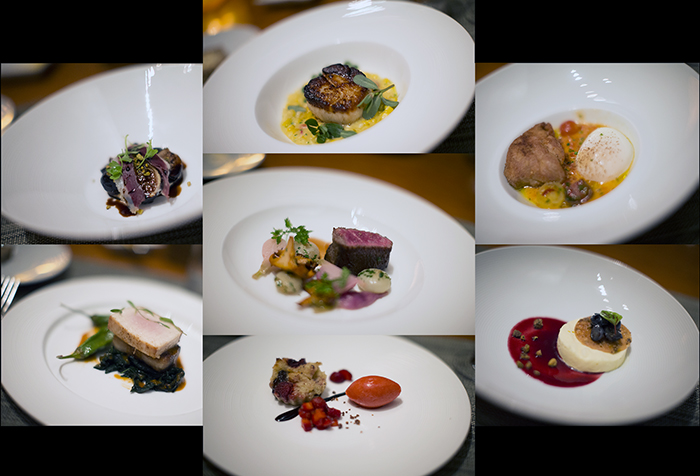 Little splashes of color presented to you as a bite-and-a-half. Again. And again. And just when you think the morsel march is complete - should be complete - another. Each seeking perfection in its own small way. Ensuring that if you're surprised by something special there isn't enough of it (early); or your taste-bud thousand yard stare has already set in (late). It's a strange way to eat great stuff, and for me at least, a great way to diminish it.
Most of the occasions I've subjected my single palette to wave after wave (ripple?) flanked by wine or cocktail pairings - ie a full tasting menu - I experienced death by a thousand feather strokes. And what was superb about those meals? Far too many things I can't recall.
I'm not condemning a well-considered accompanying dish or two to the entree or even a one-bite amuse bouche. I'm not against rounding out the show. But my short attention span needs a star - one. I want to leave with the taste of that masterwork still on my lips.
I get that chefs need to distinguish themselves. And a few can keep the tasting menu from becoming a gustatory death march, telling a coherent story of their harvest or region with a menu that doesn't leave me defeated - and for those I'll block off a day for the experience(Dan Barber and Blue Hill, I'm talking to you). But they are vanishingly rare. Most I've sat down to included a good handful of supporting actors which took valuable palette attention away from those dishes deserving glory. Even the New York Times struggles mightily to find virtue in the spread of these menus. But seated at that table I worry something else is behind the monotony Pete Wells finds in the experience, and that's indecision. Does this kitchen really know where its strength lies?
Guests at my backyard test kitchen know that they won't taste many distractions from that exalted steak. A green, some nice bread, but no competing "courses". My favorite meals are focused. Everybody knows who the star of the show is, and hit or flop it's never confusing.
So Chef - when I put my dinner in your hands, don't crowd the stage with supporting actors. Please give me a well-executed entree; a star - recommended for my tastes by your kitchen. And then if your star does its job - I'm sure to remember it.