Tate is once again under fire for its involvement with BP. Fifteen Tate Members have sent a letter to the Tate Members Council, chaired by broadcaster Jon Snow. It reads: "We pay our subscriptions to be Tate members because we feel good about supporting an institution that benefits the wider public. It is difficult for us, however, to feel good about our support when we also feel that by so doing we are legitimising the activities of BP. By helping BP to create a 'social license to operate' through its sponsorship programme, Tate is playing an active role in BP's global environmental and human rights controversies and in accelerating the climate crisis."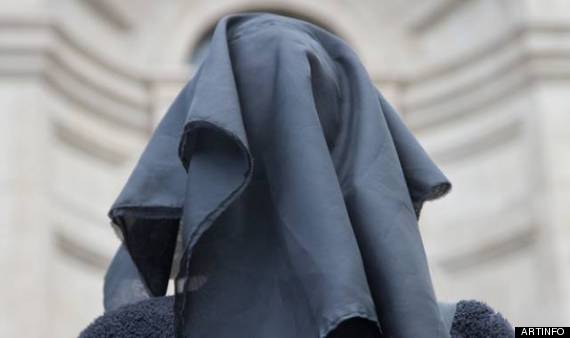 The protesting Tate Members have asked a number of specific questions.
"Has the Council discussed the issue of BP sponsorship and, if so, what were the outcomes of those discussions?
"Has the Council sought to discover how much sponsorship BP is giving Tate so that a more open discussion can take place about finding alternative sources of funding?
"Will the Council engage with concerned members about the controversy of BP sponsorship of Tate and provide a public forum for this debate to take place?
At time of writing, these questions remain unanswered, and representatives of the signatories will be present at the Tate Members AGM tonight at Tate Modern to reiterate their concerns.
The group has also referred to the Tate Ethics Policy, which states that the institution will not accept money when "the donor has acted, or is believed to have acted, illegally in the acquisition of funds, for example when funds are tainted through being the proceeds of criminal conduct."
The signatories argue that, since BP received a $4.5bn criminal fine following the 2010 Deepwater Horizon disaster, the company's sponsorship is in breach of Tate Ethics Policy. Yet last December, the petrol giant announced a new sponsorship deal with several major art institutions, including Tate, to run over the next five years.
"As a member of the Tate I find it increasingly abhorrent that the celebration of human culture is tainted by a source of sponsorship in the form of BP, that is condemning humanity to a future devastated by climate change. Now, it is tainted further by hypocrisy," commented Tate Member Jamie Kelsey-Fry, who is one of the members behind the letter.
This afternoon, Platform and Liberate Tate -- the two organizations that have been leading the protests against Tate's ties with BP -- will stage a "mass listening" of their alternative audio guides, "Tate a Tate," produced in collaboration with Art not oil and artists including Ansuman Biswas, Mark McGowan, and Phil England.
Today's events continue a long line of actions against the sponsorship deal. Last July, over 100 Liberate Tate members installed a 16.5 meter-long wind turbine blade in Tate Modern's Turbine Hall. The piece was offered to Tate as a "gift to the nation," supported by a petition signed by 1,310 people. Although the institution kept archival documentation of the event, it turned down the gift.
Over the last two years, Liberate Tate has staged spectacular demonstrations, including pouring an oil-like substance over a naked performer, and sending members to the Tate Summer Party with oil gushing out from under their dresses.
In 2011, a petition signed by over 8,000 people asking Tate to sever its links with BP was presented to Tate director Nicholas Serota.
When contacted by ARTINFO UK, Tate sent an already released statement. It reads: "The Tate Trustees first agreed a sponsorship policy in 1991, and more recently incorporated its principles within an Ethics Policy in 2008. The Board and Ethics committee regularly review compliance with the policy. BP has worked with Tate since 1990 and fits within the guidelines of this policy."
Related
Popular in the Community