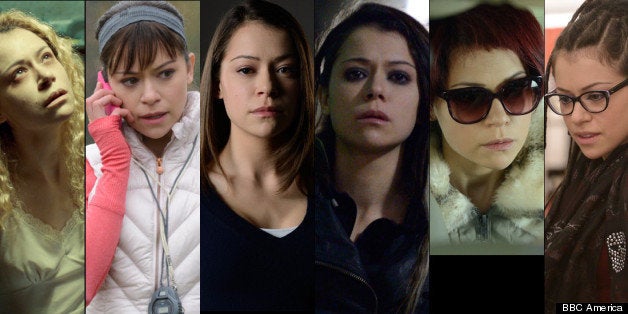 So why wasn't she nominated for an Emmy? In a Best Actress in a Drama category that's filled with repeat nominees and a few new entries that are all very familiar names, it's a travesty that Emmy voters from the Academy of Television Arts & Sciences couldn't give a riveting new show and its shining star their fair due. This is the biggest Emmys snub of the year by far.
(It's fair to note, however, that I said almost this exact same thing last year when Kerry Washington didn't get nominated for "Scandal," and this year she made the cut. Maybe give it another season, "Orphan Black"?)
"Orphan Black" follows Sarah Manning (Maslany), a troubled teen-turned-con-artist adult who's trying to make her life right for the sake of her young daughter. On the way to getting back to finding her priorities, she finds someone that looks just like her instead. And then she meets five more doppelgangers, all with very different looks, styles, personalities and accents, and yes, all played by Maslany. Maslany played seven characters in the show's stellar first season (not counting the several times she played one character pretending to be another -- the layers! -- watch our mash-up, below, to see them all), with the door open for countless more to surface in future seasons.
The multi-character premise sounds insane to those uninitiated -- visions of Eddie Murphy in "Nutty Professor" might come to mind -- but loud and proud #CloneClub members know that her performances are all worthy of praise and recognition. Sci-fi shows don't tend to get a lot of love at the Emmys, but this show and these performances seemed like the one that could hit a nerve.
Maslany has been acting for several years, and is fairly well known in her native Canada, but this role has skyrocketed her into household name territory in the U.S. with rave reviews. It has also garnered her a Critics' Choice Television Awards win for Best Actress in a Drama, as well as a Television Critics Association Award nomination for Individual Achievement in Drama. (The show is also nominated for a TCA Award for Outstanding New Program; the TCA Awards will be announced on August 3.)
Of course, the Lead Actress in a Drama Series Emmy category is filled with huge names. With Claire Danes for "Homeland," "Mad Men's" Elisabeth Moss, Kerry Washington for "Scandal," Connie Britton for "Nashville," "Downton Abbey's" Michelle Dockery, Vera Farmiga for "Bates Motel" and "House of Cards'" Robin Wright, we wouldn't want to be the ones to decide which of these performances wasn't nominated to make room for the "Orphan Black" star. But Maslany's omission serves as a sad reminder that while being different and innovative in this business will get you buzz and very loyal fans, it won't always get you respect.
What do you say Clone Club: Are you just as mad about this Emmys snub?
Season 1 of "Orphan Black" is currently on BBC America OnDemand; Season 1 is also available on DVD and on Netflix. "Orphan Black" Season 2 will premiere in 2014.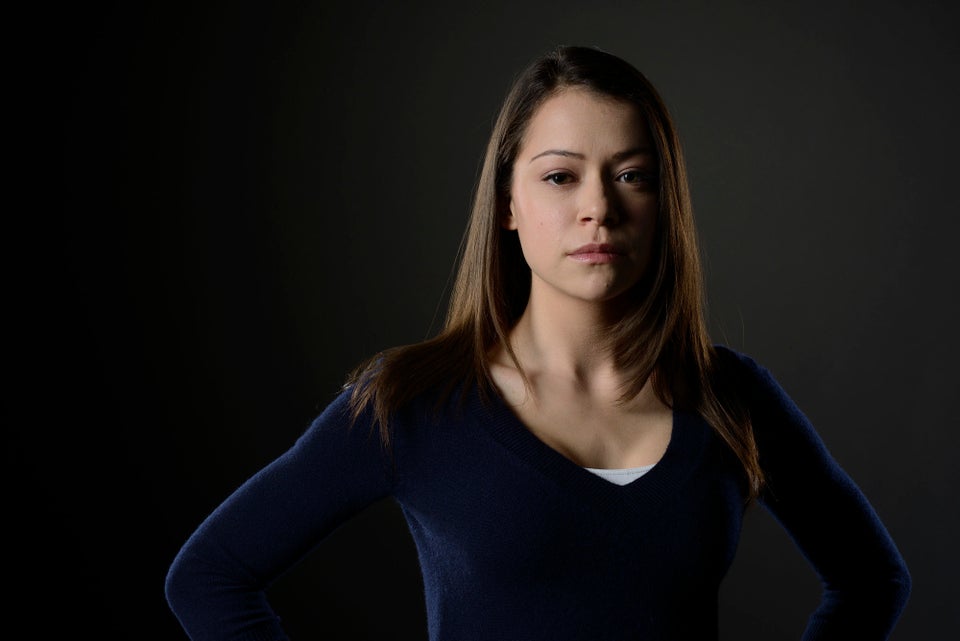 "Orphan Black"
Popular in the Community