Throughout the second season of "/www.logotv.com/shows/rupauls-all-stars-drag-race"}}">RuPaul's All Stars Drag Race," Huffington Post Queer Voices will interview each departing queen on the Friday following the air date of their elimination episode. Check HuffPost Queer Voices weekly to hear these queens reflect on their time on the show and their legacy as queer artists and performers.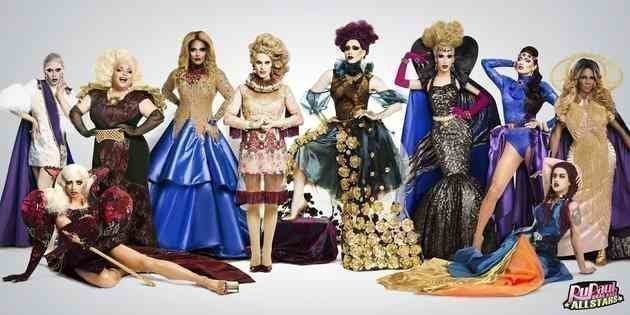 This season of "RuPaul's All Stars Drag Race" is in no way lacking of twists and turns ― and last week's episode threw viewers yet another curveball.
After returning to the competition alongside Alyssa Edwards following a particularly outstanding lip sync to Rihanna's "Shut Up And Drive," audiences were poised to see Tatianna shine among the remaining contestants.
However, her return was short-lived, with Alaska choosing to send the "Drag Race" season two contestant home and questionably leaving Roxxxy Andrews in the competition.
The internet, to put it lightly, was not happy with the decision, with many fans developing a newfound love for Tatianna after the prior week's return to the competition.
So why did Alaska send Tati packing? For one, it was a smart move on her part since Tatianna had suddenly become a threat to Alaska's domination of "All Stars" ― not to mention the producers' focus on the "rolaskatox" narrative. We'll have to see how the other girls respond to her decision this week.
In the meantime, The Huffington Post caught up with Tatianna post-elimination about her return to the show, the changing nature of the "Drag Race" fanbase and who she wants to see take home the crown.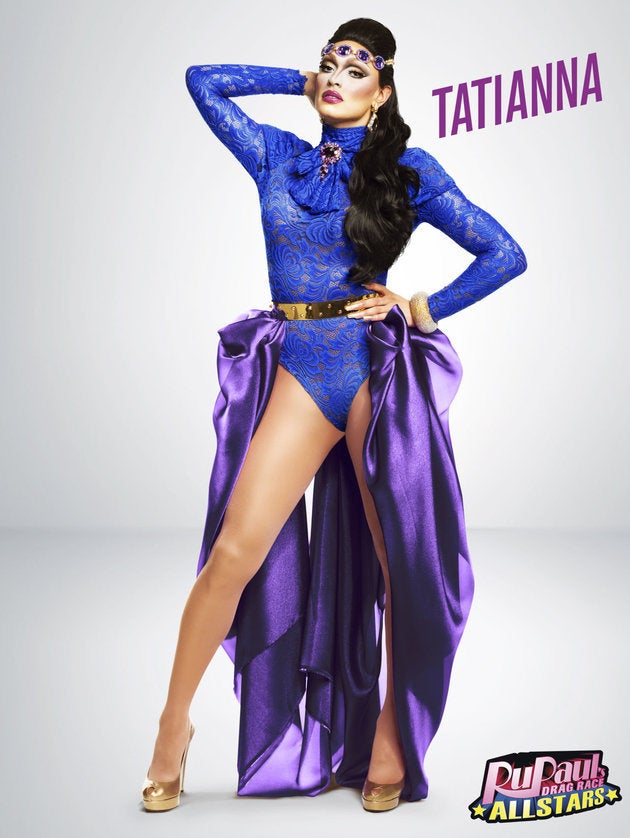 The Huffington Post: So, let's dive right in. A lot of fans seem to think that you should've stayed this episode and Roxxxy left. Why do you think things panned out the way that they did?
Tatianna: You know, I'm not exactly sure. I know that Roxxxy is a good friend of Alaska's and I definitely think it had something to do with that... but yeah that's kind of what it boiled down to.
How did it feel to see the overwhelming support that you received online post-elimination?
It's really great to see everyone kind of "up in arms" over my elimination. I didn't think that it would garner so much attention. But it's very flattering – very nice.
What do you think is your biggest takeaway from doing "RuPaul's All Stars Drag Race"?
I think my biggest takeaway is probably just that I can do it! Do you know what I mean? Like, overall, I came there, I trusted my instincts and did exactly what I wanted to do – everything. So I think the biggest takeaway is I'm ready and able to do this kind of stuff.
When you say that you did what you came to do – can you talk a bit more about that? What kind of headspace were in going into the competition?
What I really came in to do was just kind of reintroduce myself to the newer audience, which is a completely different creature than it was back in season two. So that was really my goal. But also just making sure that I approached the challenges how I would approach challenges ― not trying to necessarily impress anybody. I feel like I did that and I did that well.
Speaking about this new audience that "Drag Race" has developed ― a large portion of the show's fanbase now is these, young teen and preteen girls. I'm curious what you think young women find so compelling about this show?
I think the show represents ― well, obviously it's just fun to look at. A lot of good hair and make-up tips and all of that kind of fun stuff. But, on a deeper level, I think it's about being comfortable with yourself and loving who you are as a person and expressing yourself how you want to ― which are all good things to show the younger generations.
What's next for Tatianna?
Well, I'll be touring and traveling for a good amount of time – I'm going to be everywhere. I'll be in Australia, the UK, Brazil, all of those things. I'm working on new music and basically just coming from a place of "yes" and working on several different kinds of projects. Just kind of wherever the road takes me, so to speak.
Now that you've exited, who do you want to see take home the crown?
From everyone left in the completion, I am rooting for Katya. I think Katya's really cool and I love her point of view ― not only on drag but on life in general. I think she's hilarious.
Stay tuned for more from this season's queens. Missed the previous interviews with the eliminated queens? Catch up with CoCo Montrese and Ginger Minj.
Check out a behind the scenes from World of Wonder below.
REAL LIFE. REAL NEWS. REAL VOICES.
Help us tell more of the stories that matter from voices that too often remain unheard.