Luke Skywalker's home planet, Tatooine, may exist only in the make-believe world of Star Wars, but astronomers have long known that planets with two suns exist in the real world too.
(Story continues below image.)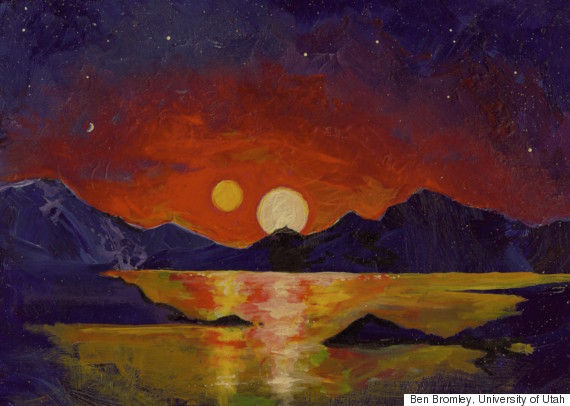 In this acrylic painting, Bromley illustrates the view of a double sunset from an uninhabited Earth-like planet orbiting a pair of stars.
"Planets form like dust bunnies under your bed, glomming together to make larger and larger objects," study co-author Dr. Scott Kenyon, an astrophysicist at the Harvard-Smithsonian Center for Astrophysics, said in the statement. "When planets form around a binary, the binary scrambles up the dust bunnies unless they are on just the right orbit."
The researchers used computer simulations and mathematical models to show that Earth-like planets could indeed form in a binary star system -- that is, if the planet-forming material orbits its host stars in a concentric, oval-shaped orbit. And the resulting rocky planets may be able to survive for tens of thousands of years, The Telegraph reported.
The takeaway, according to Bromley, is that it's just as easy for an Earth-like planet to form around a binary star as it is to form around a single star like our sun.
Related
Before You Go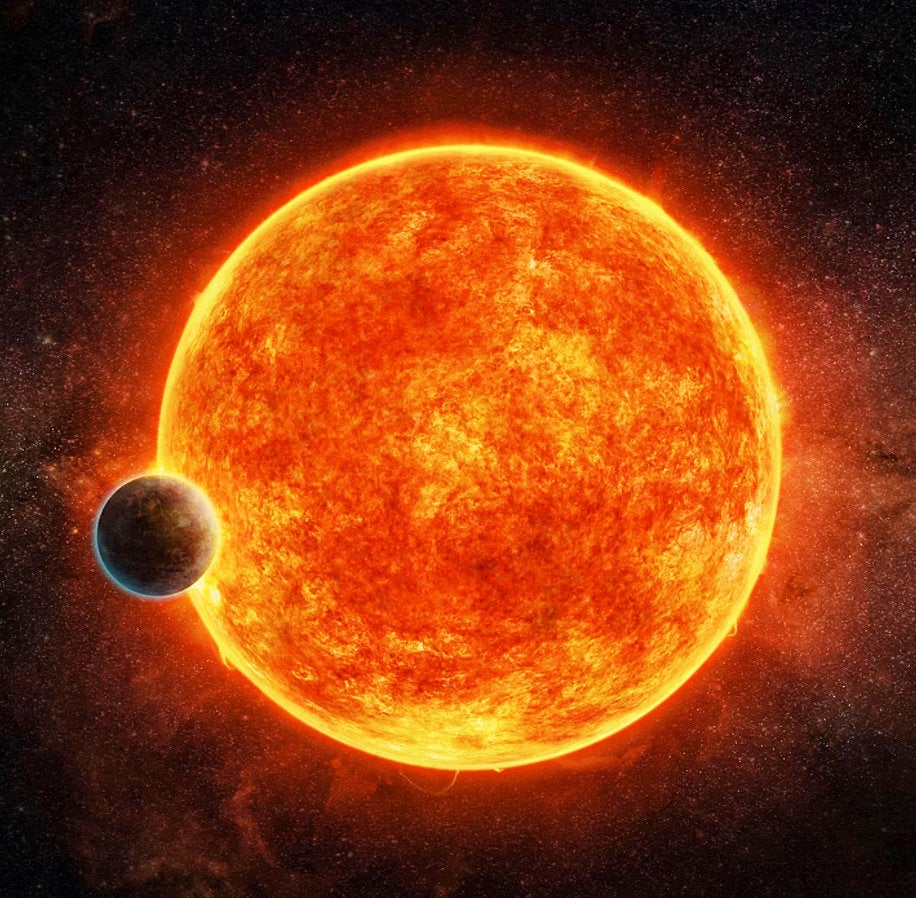 Artists' Conceptions Of Extrasolar Planets
Popular in the Community