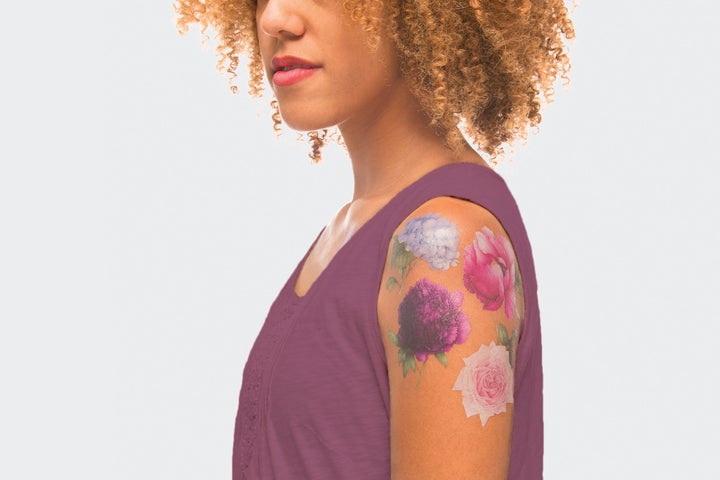 A temporary tattoo company has sprouted a new innovation.
The Brooklyn-based company, Tattly, has released a line of floral watercolor temporary tattoos with a scent that smells as sweet as they look.
The pretty-smelling Perennial Set comes with eight temporary tattoos (two of each design) plus a Tattly sponge for application. It retails for $18 a set and will be available online and in stores on April 19.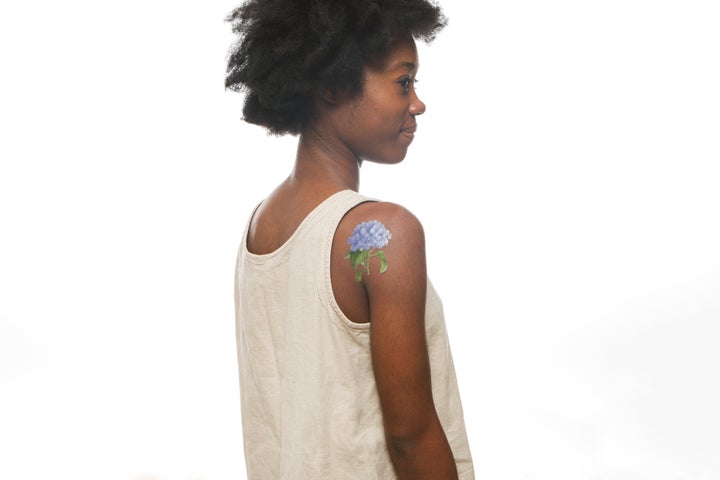 The idea came to Tattly's founder, Tina Roth Eisenberg, when she stumbled upon French artist Vincent Jeannerot's lush watercolor paintings online and instantly fell in love with his work, a company rep told The Huffington Post. She was already in talks with Agilex Fragrances to make a scented tattoo, but hadn't come up with the perfect design yet -- but Jeannerot's gorgeous paintings seemed perfect fit for a floral scent.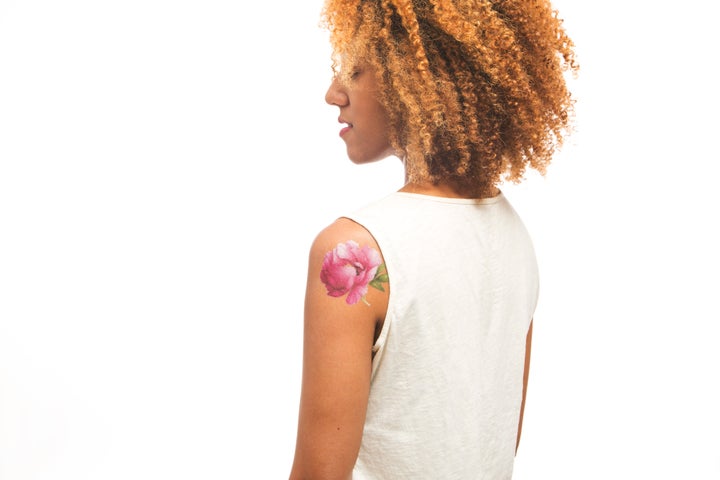 Eisenberg reached out to the artist to see if he would help design the aromatic tattoos and when he said yes the botanical brainchild began to bud.
The set features the artist's blue hydrangea, pink and purple peonies and roses. All the tats have a single fragrance that includes notes of dewy fuchsia petals, pink poppies, ylang-ylang and poplar wood.
It's enough to make a smile blossom on anyone's face.
Related
Before You Go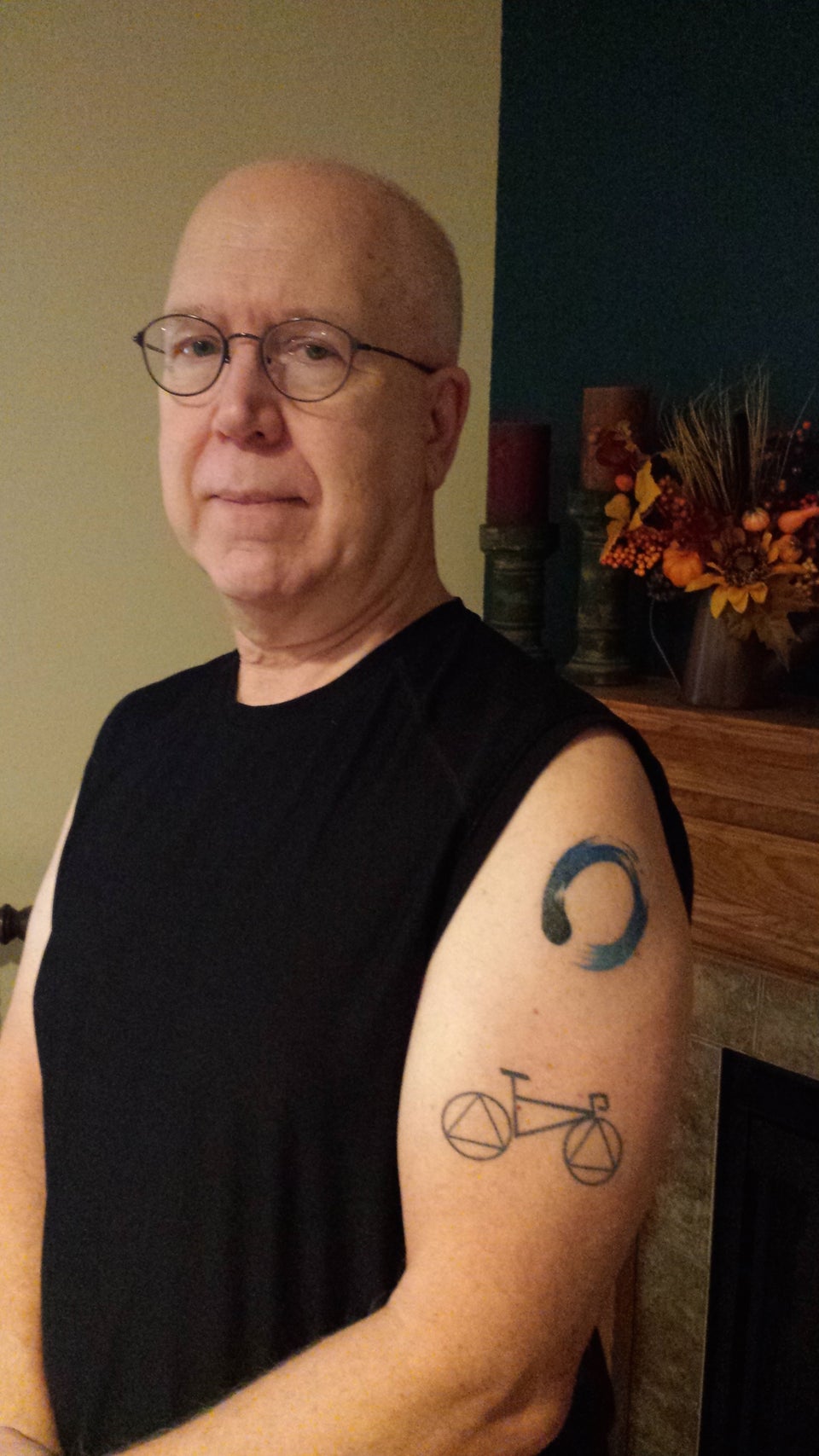 Post50 First Tattoos
Popular in the Community