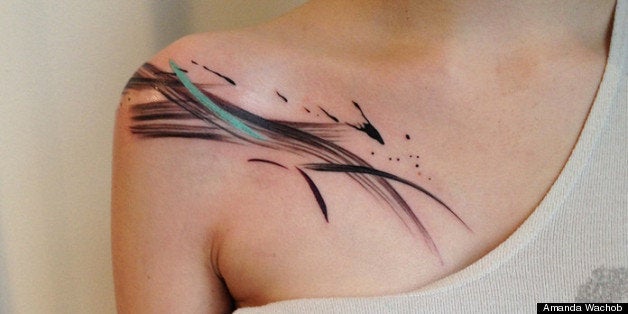 When Amanda Wachob graduated with a fine arts degree, she had no idea what to do next. Encouraged by friends, she became a tattoo artist's apprentice and found an unusual way to put her education to use. "As soon as I learned about tattooing, I was totally obsessed with it," she told The Huffington Post via e-mail.
While tattooing has become second nature for the Brooklyn-based artist, she continually struggles to push the boundaries of her medium. "The most challenging thing has been to change the way people think of tattooing," she says. "There's so much that can be done on and off skin."
Wachob has put her needle to oranges, pomegranates, leather, and canvases, taking body art beyond the doors of tattoo shops.
Check out Wachob's colorful creations in the slideshow below, and let us know what you think of her painterly designs in the comments.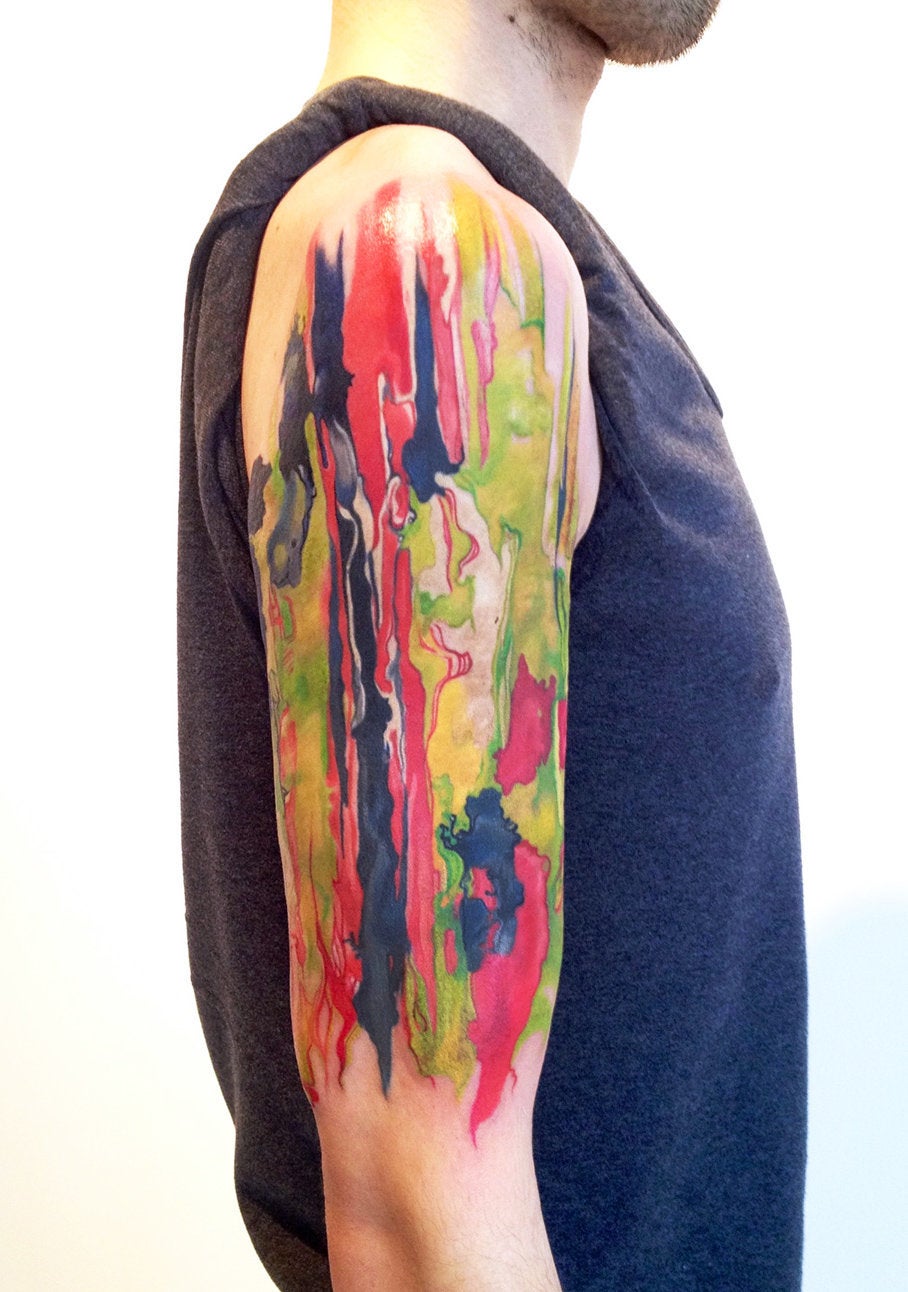 Amanda Wachob's Tattoo Art
Popular in the Community