This kid is shining bright like a diamond, thanks to a superstar artist.
Henri "Kai" Grabill, a 2-year-old from Des Moines, Iowa, recently had his walker painted to look like a glittering galaxy by tattoo artist Nathan Gerger, the Des Moines Register reported.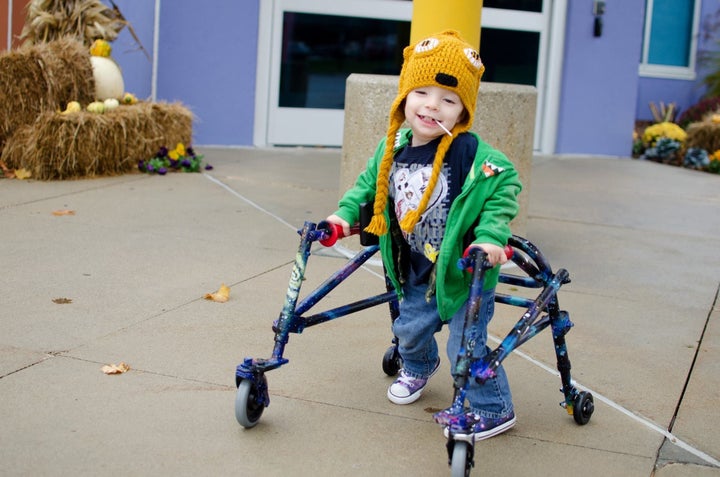 Kai had previously been using a loaner walker, and when the family bought him one of his own, the toddler's mother, Kourtney Knapp, wanted to make it special. The 2-year-old has a rare chromosome abnormality that causes him to have hypotonia, which reduces muscle strength and makes it difficult to walk. Because Kai and his walker are so small, Knapp had difficulty finding ways to make the device unique.
"I didn't want it to just be another medical device we have to deal with," Knapp told The Huffington Post. "I wanted him to see it and be excited to walk with it instead of feeling like a daily chore."
So, in early November, she contacted Gerger, who works at a nearby tattoo studio, and sent him a picture of Kai's favorite shoes -- a pair of space-themed Converse sneakers -- for inspiration to create a design for the walker.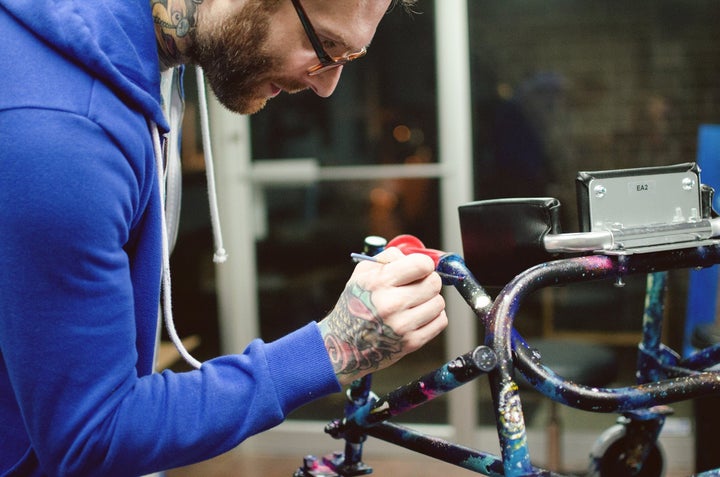 "I have painted casts before and done face paint projects but never any hardware like this," Gerger told HuffPost. "With kids it seems like it's the little things that make all the difference, so why not?"
Gerger got to work and covered the walker in a spectacular design of shining stars and swirling arms of dust. When he presented the custom design to his young client, the response was very positive.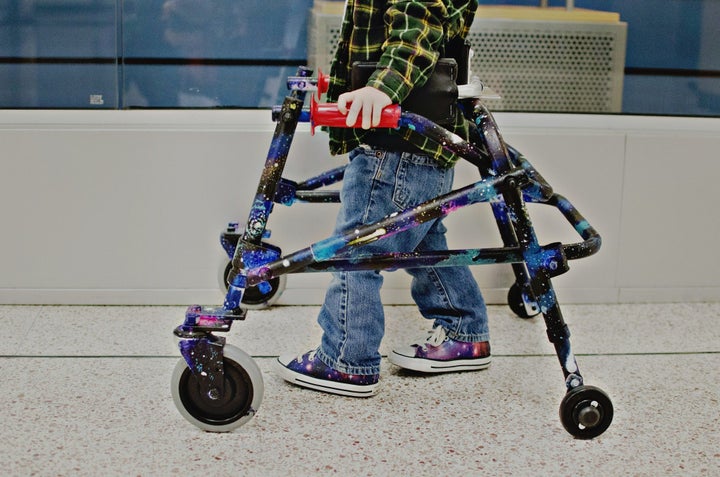 "He doesn't like anyone touching it, and he goes where he wants to go," Knapp said. "Instead of us leading him, he leads us."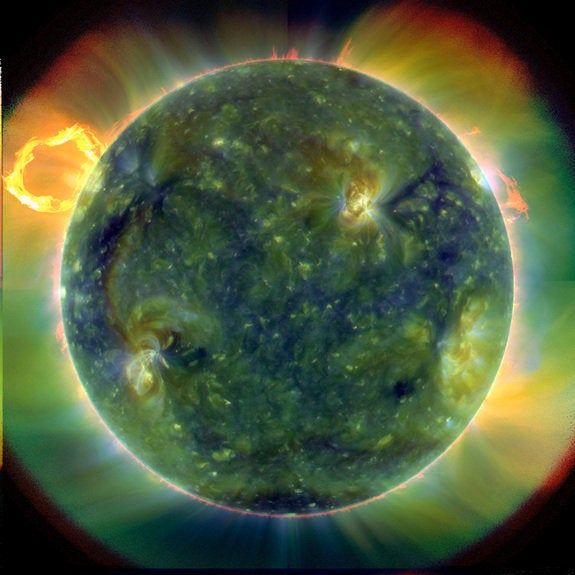 Best Space Photos Ever Taken