So you want a tattoo. Or you want to dream about maybe, possibly, someday getting inked. Or perhaps you just want to spice up your Instagram feed with dazzling colors, sharp lines and a taste of the immortal potential of body art. Either way, we're here to help.
Behold, dear readers, our 15 favorite tattoo-themed Instagram accounts. Some work in monochrome palettes while others go wild with color. Some opt to rework traditional tattoo styles for a contemporary set while others stretch the collective vision of what a tattoo can be. They work in places from Brooklyn to Japan to Milan to Ohio, and their art lives on human bodies all over the globe.
Enjoy the 15 most hypnotic, outlandish, innovative and ultimately timeless tattoo portfolios the web has to offer. Let us know your favorite ink masters that we may have missed in the comments.
Where: Memoir Tattoo, Los Angeles, California
Why: From peacocks to cobras to human skulls, Saigh depicts wildly ornate imagery reveal you can be fancy and strong at once.
Where: Berlin, Germany
Why: Machlev's tripped out geometric designs weave dots and lines together in ways you never dreamed possible.
Where: St. Petersburg, Russia
Why: Sasha's color-blocked depictions of the animal kingdom are sleek, playful and adorable all at once.
Where: Brooklyn, New York
Why: Wachob's marbled, watercolor-esque designs show just how much the tattoo medium verges on art.
Where: 2 Spirit Tattoo, San Francisco, California
Why: Roxx's black-and-white, architecturally-inspired designs resemble optical illusions written on the flesh.
Where: Shamrock Social Club, Los Angeles, California
Why: Dr. Woo is the kind of delicate lines, sharp angles and ink that seems to float right above the flesh.
Where: Brooklyn, New York
Why: "Listen to my picture," SupaKitch's Instagram profile reads, and indeed his flowing imagery has a rhythm all its own.
Where: Captured Tattoo, Old Town Tustin, California
Why: He's the man for modern takes on tattoo classics, with what we suspect is a soft spot for felines.
Where: Rock of Ages Tattoo, Austin, Texas
Why: Stare too long at one of Hooper's geometric designs and you may find yourself hypnotized.
Where: Long Street Collective, Columbus, Ohio
Why: Huber's sharp imagery combines folksy Americana with a mystical edge.
Where: New York City, New York
Why: The go-to guy for Miley Cyrus, Rihanna and Cara Delevingne, he's the tattoo artist to the stars for a reason.
Where: King's Avenue, New York
Why: Rubendall is known for his insanely detailed remixes of traditional Japanese imagery.
Where: The Saint Mariner, Milan, Italy
Why: Sedda's surrealist faces are the perfect combination of modernism and mathematics.
Where: Sapporo, Japan
Why: Alucky's mesmerizing monochrome geometry seems to operate on its own logic, each minute detail gloriously fitting into place.
Where: Melbourne, Australia
Why: Murray works in a traditional tattoo aesthetic depicting enchanting, 1920s femme fatales.
Related
Before You Go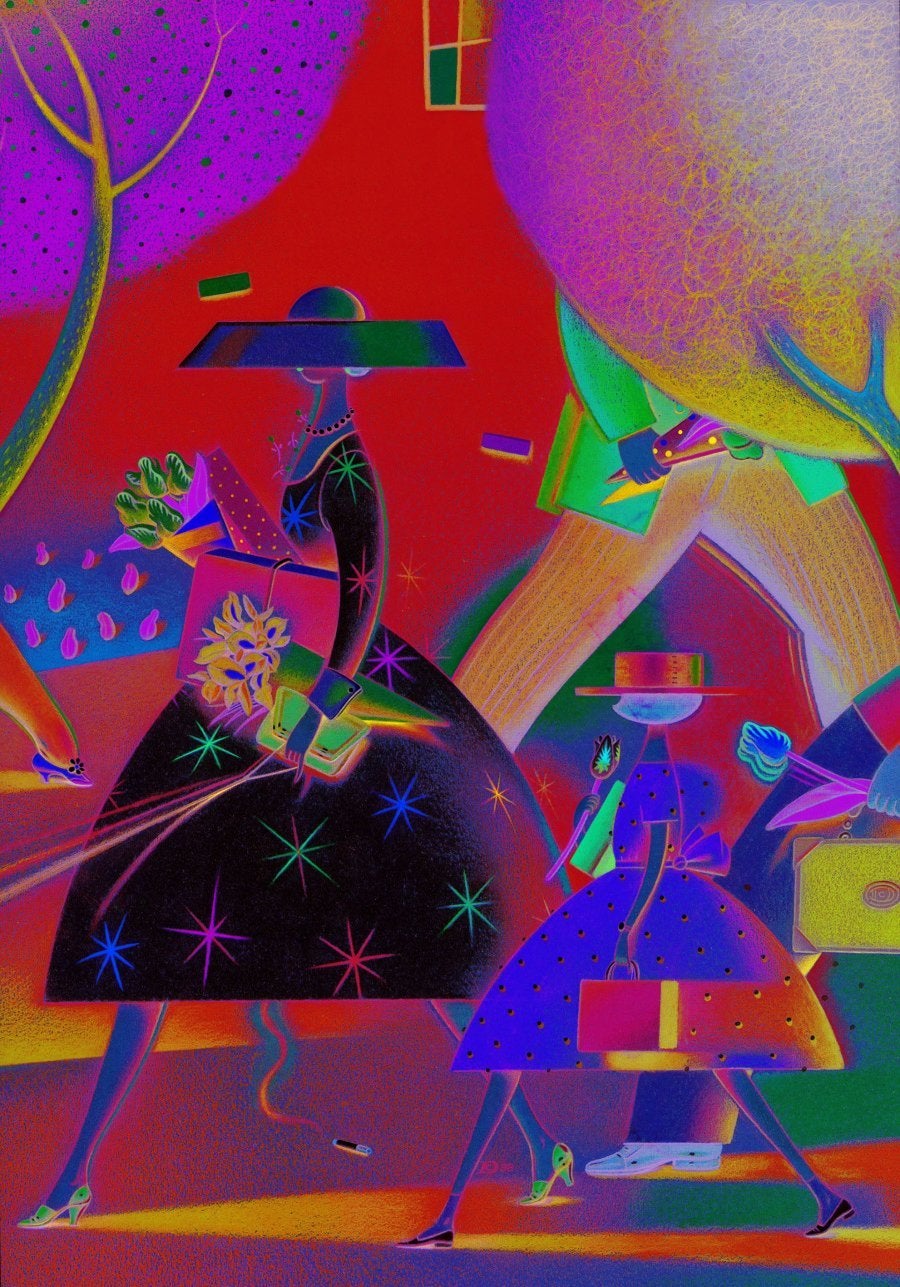 12 Illustrators You Should Know Right Now
Popular in the Community