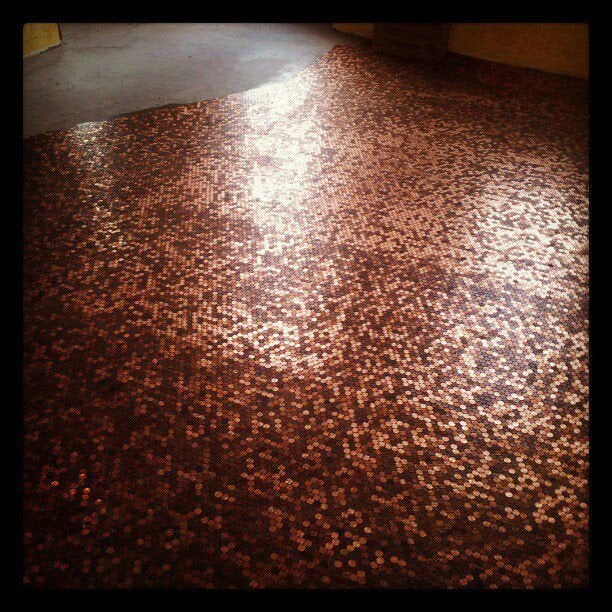 When Mel Angst and her husband, John, decided that their new tattoo shop in Pittsburgh needed better flooring, they bought their material of choice for mere pennies on the dollar.
Specifically, 250,000 pennies (from $2,500).
As an incentive -- presumably to avoid 'nickel-and-diming' them -- the shop offered volunteers $10 discounts on a tattoo for each hour worked. Those who put in "some serious hours" also received a free penny tattoo and membership in "a pretty elite group."
Workers at the bank that supplied the pennies told Mel it was the strangest request they've ever had.
Just one question: could you spare some change?
LOOK at a picture of the floor in progress [via Facebook]: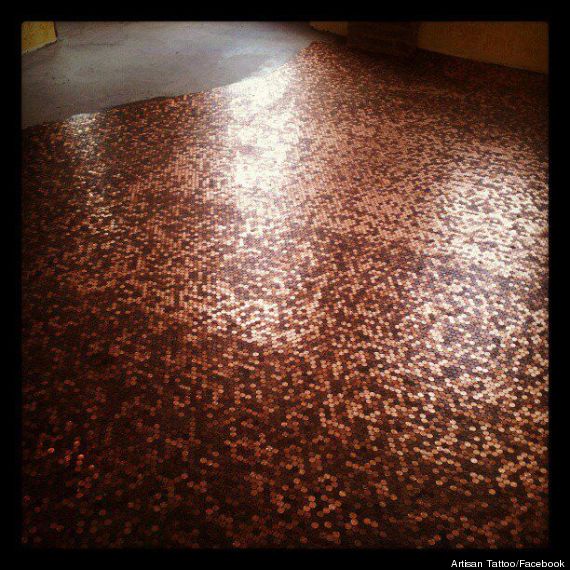 Before You Go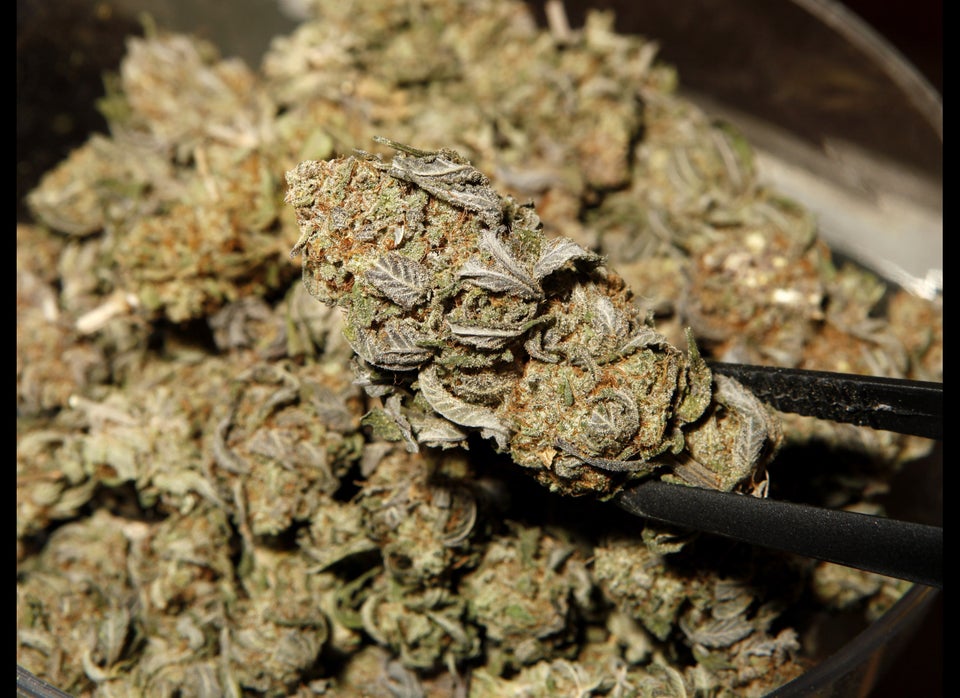 14 Reasons Why Marijuana Is Good For The Economy