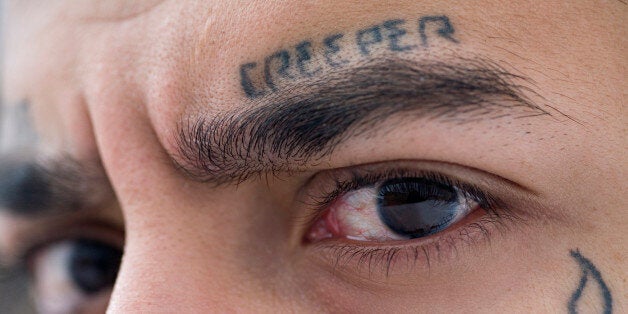 The ink Lamonte Martin once brandished as a gang banger now marks him for death.
"These are the tattoos that guys look for when I'm out in the community," said the 41-year-old inmate at the Twin Towers Correctional Facility in downtown Los Angeles.
"If (members of a rival gang) see it, they won't even ask any questions," he added, rolling up his sleeves to reveal the symbols emblazoned on his brawny arms. "They'll probably just shoot me."
Martin, however, impressed his jailers at the Los Angeles County Sheriff's Department by attending months of educational, vocational and life skills classes, as well as substance abuse treatment and counseling while serving his latest sentence for selling drugs.
As a reward, the department is providing him with free laser treatments to zap away the most offensive of his tattoos.
The service -- which would cost several thousand dollars on the outside -- is offered only to participants of the LASD's Education-Based Incarceration program, which allows inmates to obtain diplomas, GEDs, vocational certificates for various trades and even college degrees while behind bars.
More than 500 inmates have undergone the procedure over the last year and a half.
"On the surface, we're removing ink," said Officer Cynthia Murphy. "But on the inside, the amount of confidence that these individuals are getting from this service -- it's empowering."
"Removing these tattoos greatly improves their ability to get jobs and also improves their self-esteem, because now they don't have that image of being a gang member," added Sgt. Ray Harley. "All these things are going to help turn their lives around when they get released."
Inmate Jessica Henry, 32, is a former tattoo artist desperate for a clean slate. "I feel that I'm stereotyped by the way I look," she said, glancing at the vivid pigments that embellish her skin from the back of her knuckles almost to her shoulders.
"I feel that I made a lot of wrong choices in my life," added the single mother, who claimed to have confessed to a crime her then-boyfriend actually committed just to protect him. "(The tattoos) represent my past, and I just want to start over."
Diana Nguyen, 29, of El Monte, had been drunk or high when she had a profanity tattooed on her left hand and a half-naked woman on her left leg. "Things that you do when you're under the influence," she said, laughing sheepishly.
Thanks to the laser treatments, both tattoos have faded and should be completely gone by the time she finishes serving her sentence for selling drugs. "At least with that cuss word off my hand, I can try to go in and get a real job, change my life and not be the person who I used to be," Nguyen said.
Removing a tattoo is even more painful than getting one. A laser produces a short pulse of intense light that passes through the top layers of skin and is absorbed by the tattoo pigment, causing the ink to fade over time.
"If you could imagine a razor that's been heated up, placed at the end of a rubber band and then kind of shot at you -- that seems to be the consensus of what it feels like," Murphy said.
Most people need three to eight sessions, each about two months apart, to completely remove a tattoo. Taxpayers are not on the hook for the treatments because the payments come from the LASD's inmate welfare fund. Inmates themselves put money into that fund whenever they make a phone call or buy items from the jail commissary and vending machines.
"This doesn't cost the taxpayers one penny," Harley stressed.
And taxpayers actually benefit from a lower recidivism rate -- the number of inmates recommitting offenses upon release.
Sheriff Lee Baca's spokesman, Steve Whitmore, said preliminary studies have shown inmates who take part in the department's Education-Based Incarceration program have a lower rate of re-offending than those in state prison.
Martin, who has spent literally half his life behind bars for various weapons and drugs crimes, now professes to want to do "something different for the community."
He is currently an inmate mentor in the LASD's Maximizing Education Reaching Individual Transformation (MERIT) program and strives to become a rehab counselor.
"I decided to change my life," Martin said. "And I want to show other gentlemen that they can do it, too."
For nurse Christine Warner, who administers the laser treatments that allow the inmates' transformations, the process is "the most rewarding job I've ever had."
"(The inmates) are very grateful to have it done," she said. "A lot of times, they're moved to tears. We've got big, burly guys coming in here, but they start crying because they're so grateful to have this done -- they're getting a fresh start." ___
(c)2013 the Daily News (Los Angeles)
Distributed by MCT Information Services
Related
Before You Go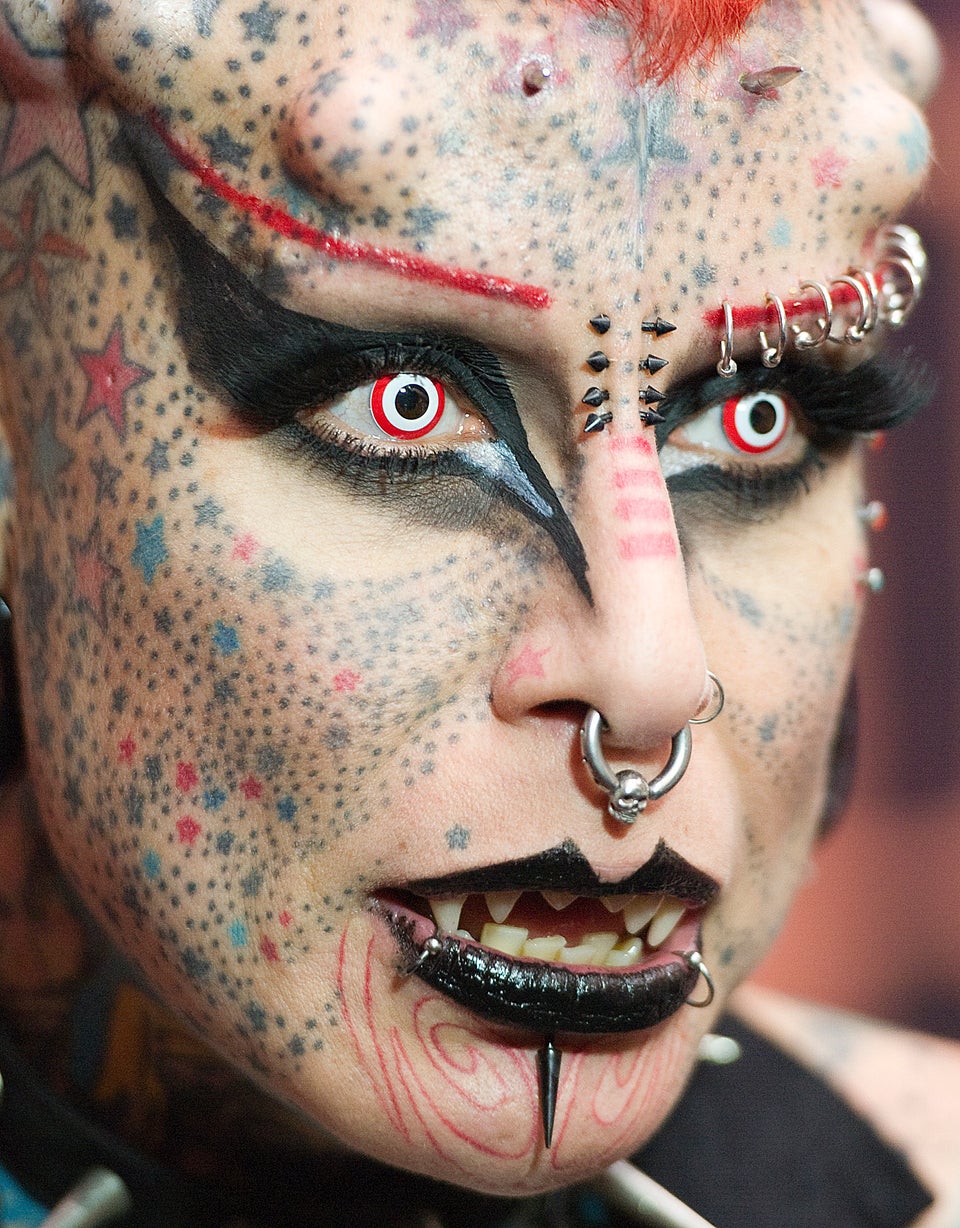 The Craziest Tattoos We've Seen
Popular in the Community