Tattoo artist Robert Fiore wants to make the wedding day ink-credible for couples and their guests.
Fiore, the owner of Red Lotus Tattoo in Lansdale, Pennsylvania, has been a professional tattoo artist for 20 years. Over the last year, he has ventured into the world of weddings by offering tattoos ― yes, real ones! ― at the reception and other wedding-related events. He calls the service "The Wedding Tattooer."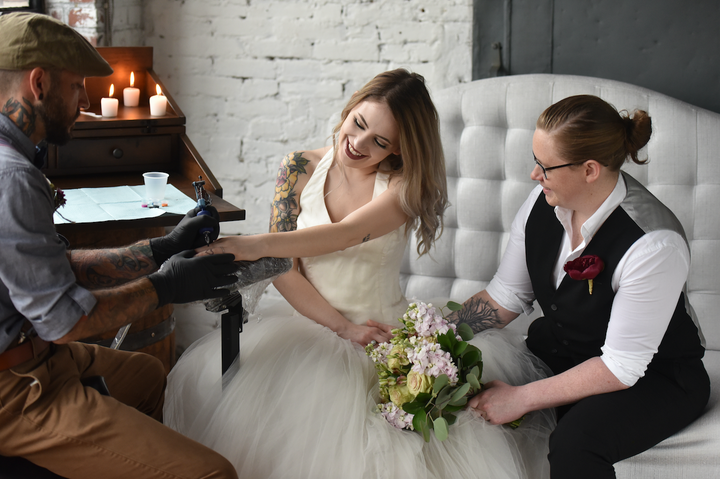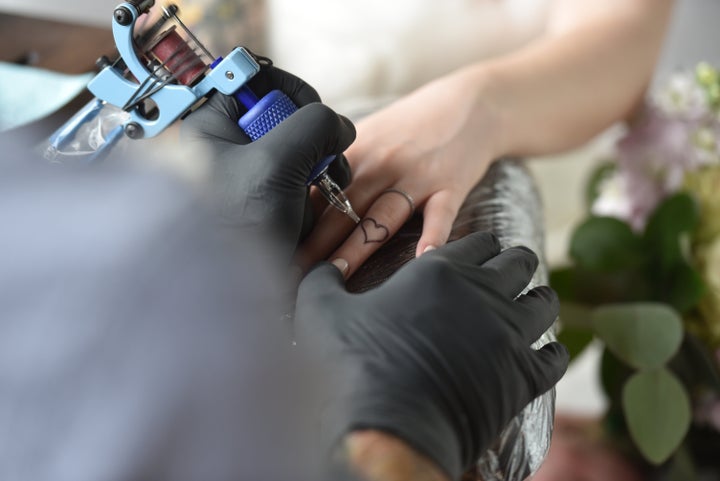 It all started when one of Fiore's relatives, who he has tattooed a number of times over the years, was planning a wedding. Fiore half-jokingly suggested he should tattoo him and his bride during the cocktail hour. The couple agreed, so Fiore brought his sterile setup to the wedding venue and inked the newlyweds' initials on their ring fingers.
"The [wedding] photographer mentioned she never saw something like it before, and at that point we knew we were onto something," Fiore told HuffPost.
So far, Fiore has done six wedding events with 20 more booked over the next two years.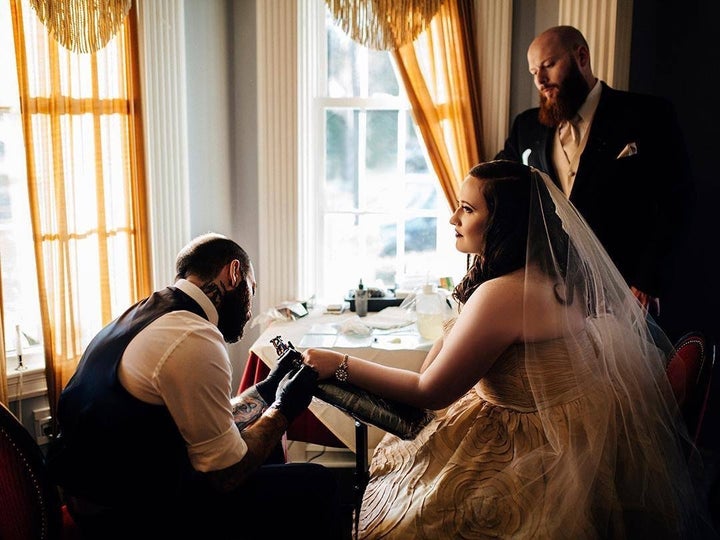 So how does it all work? Fiore and the bride and groom collaborate on design concepts to create a tattoo menu for guests to choose from with options that are generally minimalist in nature. The couple can choose more involved designs for their own tats, but that usually requires a separate session the day after the wedding.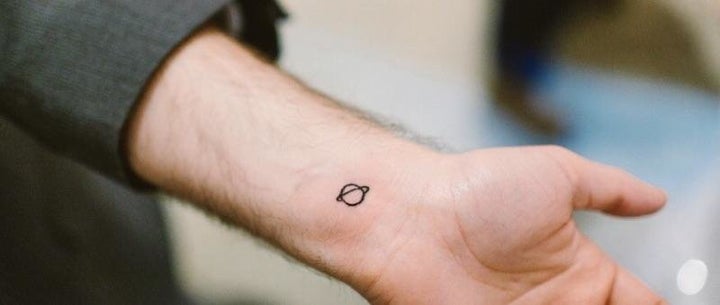 Some couples opt to offer tattooing during cocktail hour only, some offer it during the entire reception and others choose the bachelor and bachelorette parties instead. And every person who decides to get inked is required to sign a waiver.
"At our last event we tattooed 34 guests, many of whom had no tattoos," Fiore told HuffPost. "It just blew me away how the two families bonded during the experience, and I was honored to be able to provide it."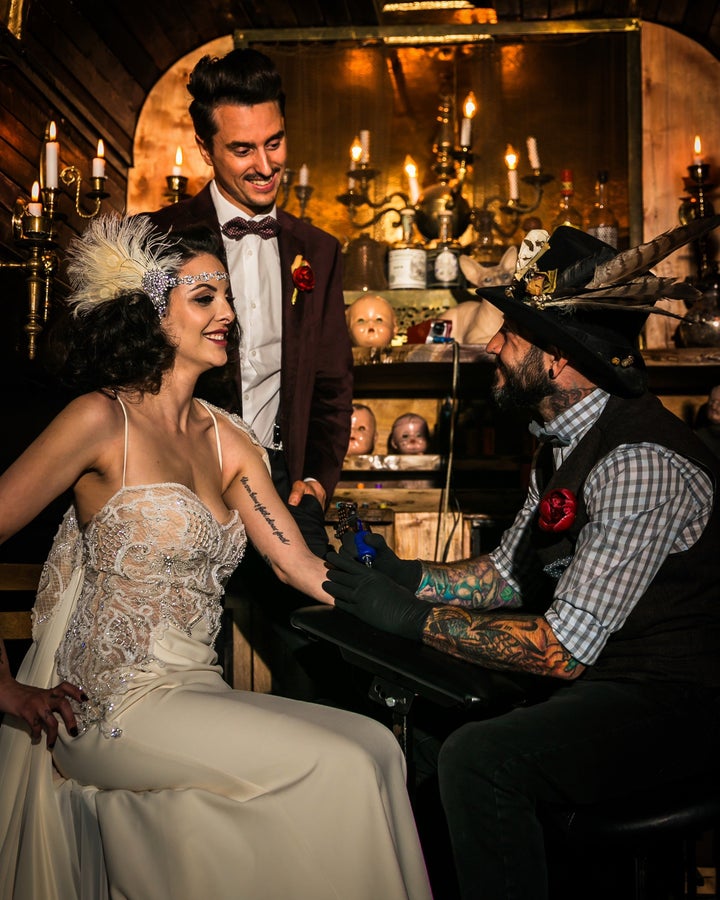 Pricing for The Wedding Tattooer starts at $500 and varies depending on the number of guests, the amount of design prep and travel required.
Photographer Mike Allebach, who's worked with Fiore and specializes in shooting tattooed brides and grooms, told Huffpost that "tattooed couples are always looking for unique ways to show their love for each other and their love for tattoos."
"This is the most unique wedding favor you can offer," he added.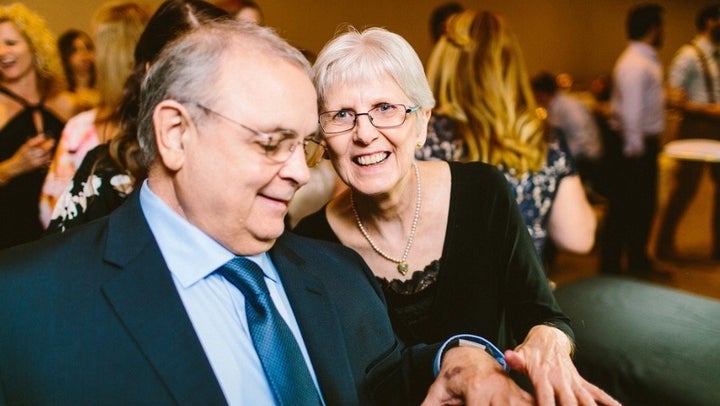 At a recent wedding, Fiore even tattooed the bride's grandparents, neither of whom had any tattoos up until that point.
"If grandmom and grandpop can get down, anybody can get down!" Fiore said. "It's an experience that brings everyone together."