Having watched her mother's struggle with breast cancer and learning that she was positive for the BRCA2 gene, Megan Hartman chose to undergo a preventative double mastectomy at 27 years old. And it was only last week that she decided to cover her scars with tattoos.
"Being a former swimmer, being naked in a women's locker room is not something I'm not used to," Hartman told HuffPost Live's Caitlyn Becker.
"It was new and different after the surgery, because no matter how quickly I tried to change or shower ... I looked different," she continued. "And people would want to stare, but they didn't want to be rude. And I felt awkward because they felt awkward. And then it was just really tense. And then I felt like nobody wanted to change around me because it was just tense."
Constantly feeling the need to explain herself, Hartman said: "I always kind of joked that I needed a sign to be like 'I had a mastectomy, it's okay, ask me a question.' So I feel like these tattoos are a talking point .... I can advocate, I can answer questions, I can educate. Or I can just share my story so everyone doesn't feel so awkward."
Hartman also stressed the importance of family support. She was able to lean on her husband of nine years throughout her mother's death and her own surgery, and spoke about the women who have contacted her who haven't been so lucky. "They have horrible stories ... When your breasts become more important than your person, that's a problem."
To learn more, watch the full segment HERE.

Related
Before You Go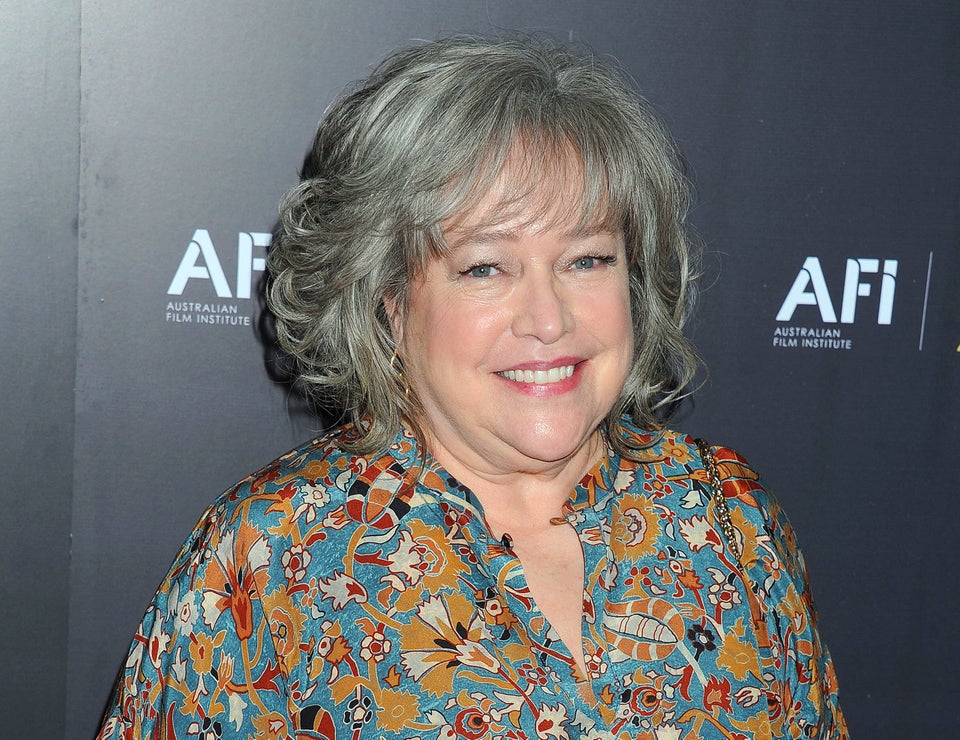 Celebrities Who Have Faced Breast Cancer
Popular in the Community