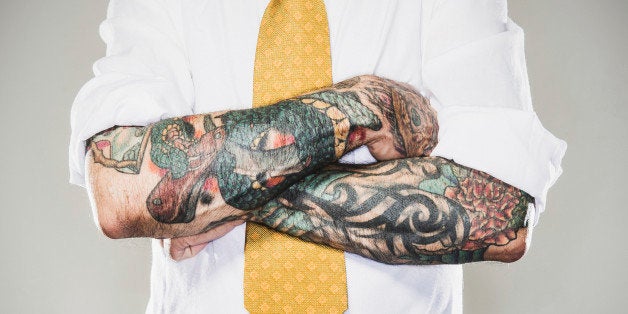 That body art of yours better be getting you some good attention on the street, because it's certainly not helping you get a new job anytime soon.
Yes, visible tattoos still carry a negative connotation among employers and could be hurting your chances of getting hired, according to a new study by Dr. Andrew Timming of St. Andrew's University School of Management in Scotland.
After Dr. Timming interviewed hiring managers and recruiters from 14 different organizations -- who worked in places including banks, schools and prisons -- he found the majority of those surveyed said that visible tattoos remain a stigma, according to Management Issues, a management information website.
"Respondents expressed concern that visibly tattooed workers may be perceived by customers to be 'abhorrent', 'repugnant', 'unsavoury' and 'untidy'." Dr. Timming said. "It was surmised that customers might project a negative service experience based on stereotypes that tattooed people are thugs and druggies."
Were there any signs of hope? Well, Dr. Timming did note that employers who responded most negatively tended to be older, which suggests tattoos may become more workplace appropriate in time.
Related
Before You Go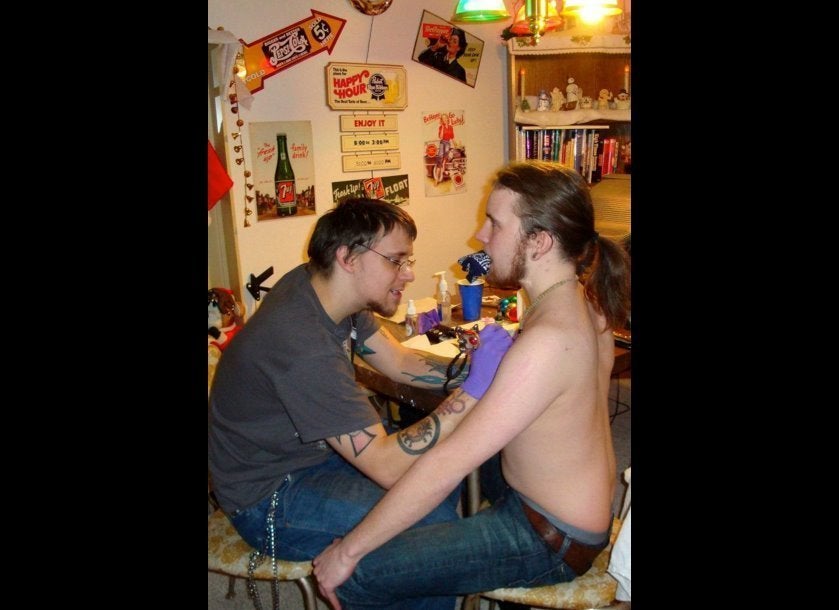 The Worst Tattoos You'll Ever See