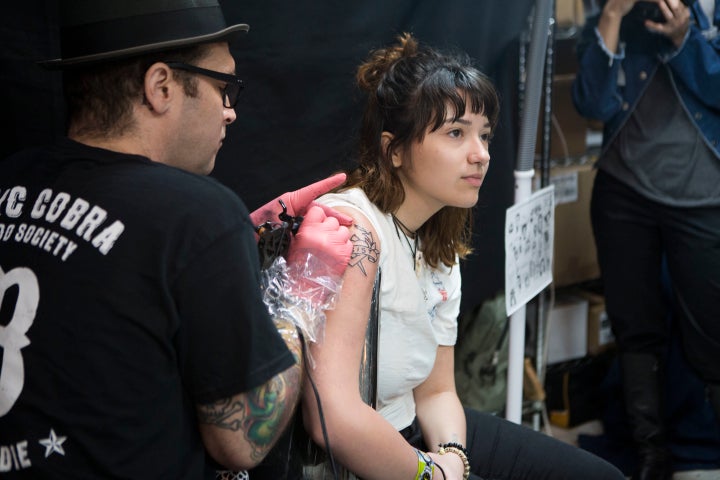 NEW YORK — Women's health care should be as permanent as ink on human skin.
Tattoo artists in Brooklyn, New York, discounted their services Wednesday to raise money for Planned Parenthood at a midday party offering music, cheap booze and $40 tats. More than 1,300 people saidon Facebook they planned to attend the festivities, organized by a group called Party to Protect.
By 2 p.m., hundreds were already lined up out the door of a pop-up parlor at Magick City in Greenpoint, where artists from Magic Cobra Tattoo Society were donating their time. Attendees could choose from a set of pre-designed, female empowerment-themed tattoos, all applied with black ink on their arms, shoulders or legs.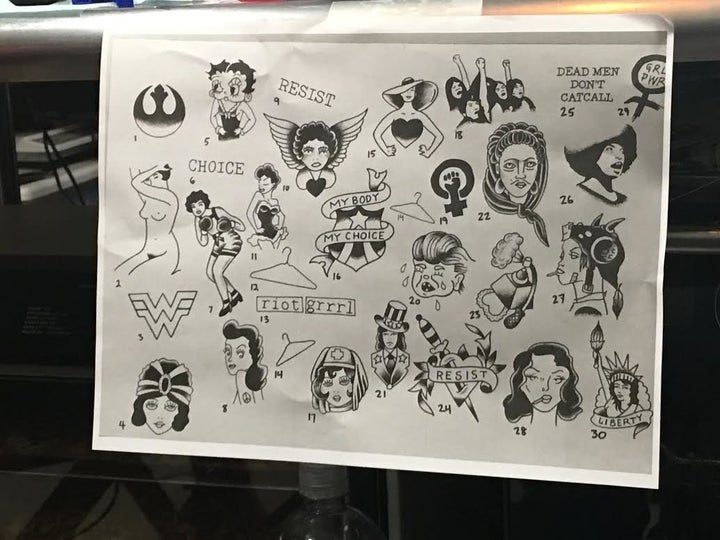 Tattoo artists Todd Woodward, who goes by Woodz; Ashley Strout, who goes by Ol' Ash; Kati Vaughn and Adam Korothy were scheduled to ink customers. Only about 80 people will be able to get tattoos, but others are welcome to donate and attend the after-party at nearby bar Saint Vitus.

Eman Rimawi, 32, of Brooklyn, said she was getting a tattoo of women protesting to support Planned Parenthood because "its nobody's business what I'm doing with my body but my own."
Rimawi said she'll take further action with the most proactive of American approaches.
"My plan is to run for office ― that's my protest," Rimawi told The Huffington Post. "I'm tired of sitting around complaining about politicians. This is my opportunity to be the change I want to see in the world."
Rimawi, a Queens native, said she'll run for City Council to fight for the rights of women and the disabled. She lost both legs to lupus.
Planned Parenthood has been under siege lately. President Donald Trump promised to cut federal money to the organization, and he signed an anti-abortion executive order in January that affects women trying to gain access to reproductive health care worldwide, regardless of whether they're trying to get an abortion.
The United States spends about $600 million a year on international assistance for family planning and reproductive health programs, making it possible for 27 million women and couples to access contraceptive services and supplies.

None of that money is spent on performing abortions.
People line up in Brooklyn to get a tattoo in support of Planned Parenthood.
Wednesday's event was inspired by the American tradition of activism, said Laura Matthei, a Party to Protect organizer.
"We didn't want to sit around and watch all our rights erode," Matthei said. "We wanted to do something instead of sitting and whining and crying about it, which sometimes of course I do. Even though we are in a liberal state, there are local and state representatives voting against reproductive rights. We can't have that. We need to put on the pressure right now."
Correction: Story updated to reflect that the event was held at Magick City, not at Magic Cobra Tattoo Society.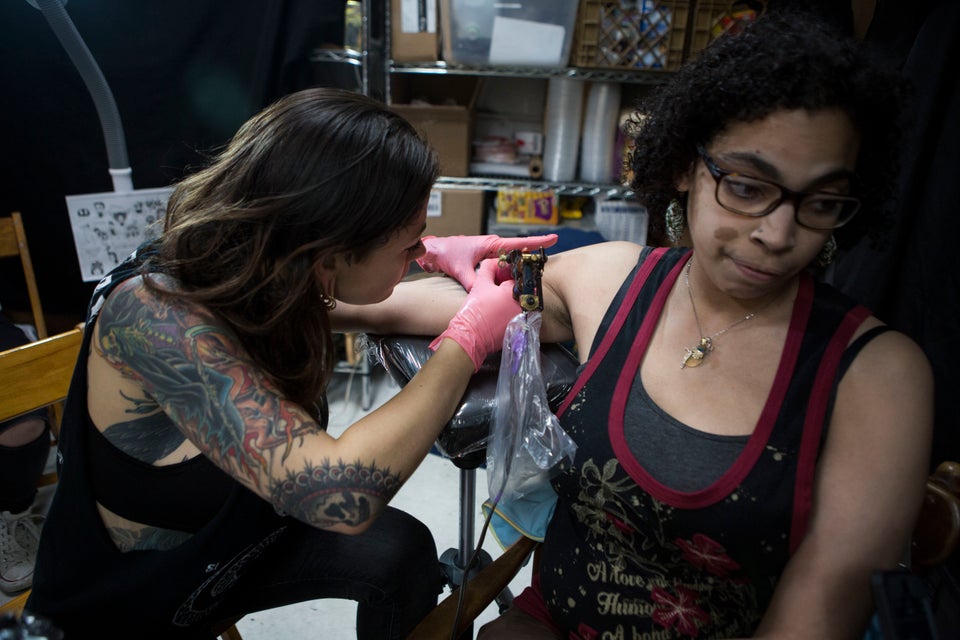 Tattoos for Planned Parenthood
Popular in the Community