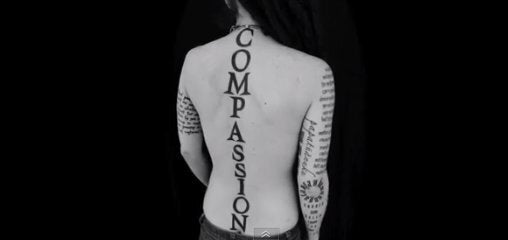 Tattoo culture is as vast as the art itself. It's history dates back to 3,000 BC, but it has persisted as a prevalent, modern day artform. "Tattoos: Pop Portraits, Japanese Traditional, American Eclectic," part of PBS's online video series "Off Book," explores tattoos' significance in modern culture through the eyes of three very different artists.
"There is a need in us to mark ourselves and mark these levels of power and strength," said Stephanie Tamez, tattoo artist featured in the video. "It's like it went way back to the start of civilization and it's a spiritual sort of aspect of how we define ourselves in the world. So, here we are this far in the future and we still have that desire to do it."
Tamez's work is the most diverse out of the artists profiled in the short. Her work covers all styles and colors, though she is drawn to typography because of her graphic design background.
While Tamez is an expert in a variety of styles, the other artists have distinct focuses. Take, Vinny Romanelli who's made a career by translating his ability to sketch uncanny portraits to ink. He has tattooed the faces of stars like Marilyn Monroe and pop icons like Wonder Woman.
"Portraits are a lot less forgiving than regular images," he said in the video. "The likeness is really, really hard to get... in skin because skin is not paper -- its elastic, you have to stretch it."
Then there's Kiku, who tattoos traditional Japanese paintings -- art he compares to rock 'n' roll in its beauty and simplicity.
"All Japanese tattoo design has a story behind it so you have to understand the meaning of it," he said. "I think it's way deeper."
Watch below for "Tattoos: Pop Portraits, Japanese Traditional, American Eclectic:"
Calling all HuffPost superfans!
Sign up for membership to become a founding member and help shape HuffPost's next chapter