These days, our knowledge of celebrities too often originates with paparazzi images and snarky quotes by anonymous "insiders." After a while, it's easy to forget that stars are real people. That's why HuffPost Celebrity decided to launch its all-new #nofilter quick-fire question and answer series. Because how well do you know someone until they've shared their guiltiest pleasures?
We all remember Tatyana Ali as Carlton's little sister on "The Fresh Prince of Bel-Air," but this '90s child star isn't so little anymore. The 33-year-old has come a long way from Bel-Air (though she can still rap the show's theme song, duhhh!) and is set to star in BET's "Second Generation Wayans" -- a scripted comedy that follows the famous Wayans brothers' nephews, Damien and Craig.
Now, just like her older brothers used to on "Fresh Prince," we're doing a little razzing ourselves -- and Ali was more than game to play along.
What's the dumbest thing you've read about yourself?
That I only date white guys. It's dumb because it's not true; I'm equal opportunity. But honestly, it's really dumb to me because I can't believe people still care about this in 2013.

Who's on speed dial?
No one. I still memorize numbers. Is speed dial still a feature on phones? I just tell Siri who I need!

What New Year's resolution can you never keep?
All of them, eventually.

When is the last time you cried?
I'm crying right now. I cry three times a day as part of my workout routine. It really targets the core. Great way to reduce bloating.

What are the 3 last queries in your browser history?
Google search: "how to put non-iTunes music on your iPhone"
Google search: "best home sound systems"
Google search: "Nam June Paik Exhibition DC" I saw this at the National Portrait gallery. It's amazing!

If your friend was getting married and you thought it was a mistake would you say so?
I would have said what I thought about the relationship before it even got to the point of marriage. Yes, I would say something but at the end of the day it's a truly personal choice, and you have to just let people live their lives and be there for them.

What's your guiltiest pleasure?
Bread pudding with chocolate! And one-night stands.

If you were on a reality show, what would it be called?
"Dirty Laundry," or "I Love Drake!" -- in which I stalk him on tour and try to make him realize we're meant to be together. God, I love his voice.

What shows are always on your DVR?
I'm the only person in LA that doesn't have a DVR. But I savor marathons of "The Real Housewives" of every city. I love "The Walking Dead" and can't wait for "Game of Thrones" to start again.

What's one thing you do when you're alone that you wouldn't do in front of someone else?
Interpretive dance to Tori Amos.

What's one thing from your childhood wardrobe that you wish you could wear now?
When I was 8, I had dope Benetton purple sweater pants and a matching top. They were wool so they kind of itched, but I loved it! I've continued to look for the grown-up version ever since. I got close a year ago when I found Marc Jacobs sweater pants, which do not itch luckily, but I've yet to find the matching top.

What did you have for dinner last night?
Chicken cheesesteak sub.

If you could ask Kim Kardashian any question, what would it be?
We went to high school together. I'd ask her how she's been doing. It's one thing to read about someone's life, but what's really going on inside, on the personal, is often a totally different story. She's a very sweet lady.

When do you lose your temper?
When people are intolerant or trying to censor.

What do you miss most about the '90s?
Shoulder pads and feathered bangs. My unibrow, not so much.

Can you still rap the "Fresh Prince" theme song?
Duh! Also, I miss people saying "Duh."

Will Smith played a quasi-older brother figure for you on "Fresh Prince." What's the best piece of advice he ever gave you off-screen?
He meant this in business, but I believe it's true in dating and love and pretty much everything else: "Never be afraid to be on your own. It can mean that your path is only up to you, and the possibilities are wide open. Anything can happen."


Before You Go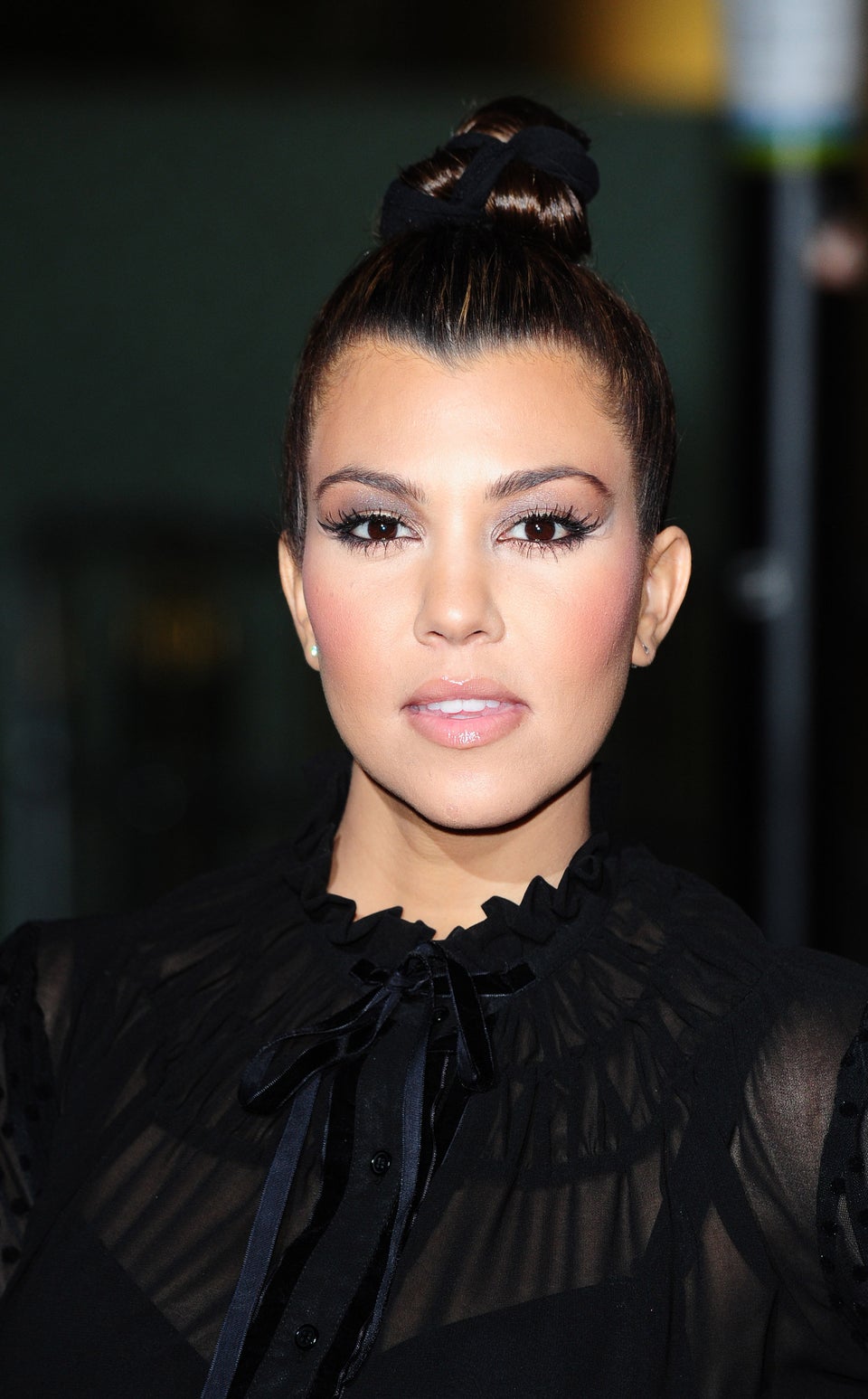 They said WHAT? #nofilter
Popular in the Community